"Walking is man's best medicine" – Hippocrates
Here at Absolute Escapes, it doesn't take much persuading to get our team out walking. The fresh air, the spectacular views, the time spent with friends or the peace on your own and the absolute enjoyment – we all love it! 
We do it for the joy, so it is a bonus that it is so good for your health too. In Scotland, doctors have begun to issue 'Nature Prescriptions' to patients as part of their treatment plans to help reach better physical and mental health. The prescriptions are currently being rolled out in GP surgeries across the Shetland Isles and the recommended daily dose can range from coastal walks to wild camping. We are, of course, completely on board with this idea.
If you need a little encouragement to get your boots on and get out into the fresh air, here are 10 reasons why walking is good for you.
Mood Booster
It has been shown that walking daily can help boost your mood and improve your mental health. A Portuguese study published in the Journal of Psychiatric Research found that adults who suffered from depression who walked for 30-45 minutes a day, 5 times a week, showed vast improvements in their symptoms, where medicine alone did not help.
We know walking makes us happy but why? When we move, it has been shown that cortisol, the "stress hormone", is cleared out of our system (good riddance!) and in addition to this, we get a boost of endorphins, the "feel good" chemical. So with the "stress hormone" decreasing and the "feel good" hormone increasing, it's little wonder why walking makes us feel so good.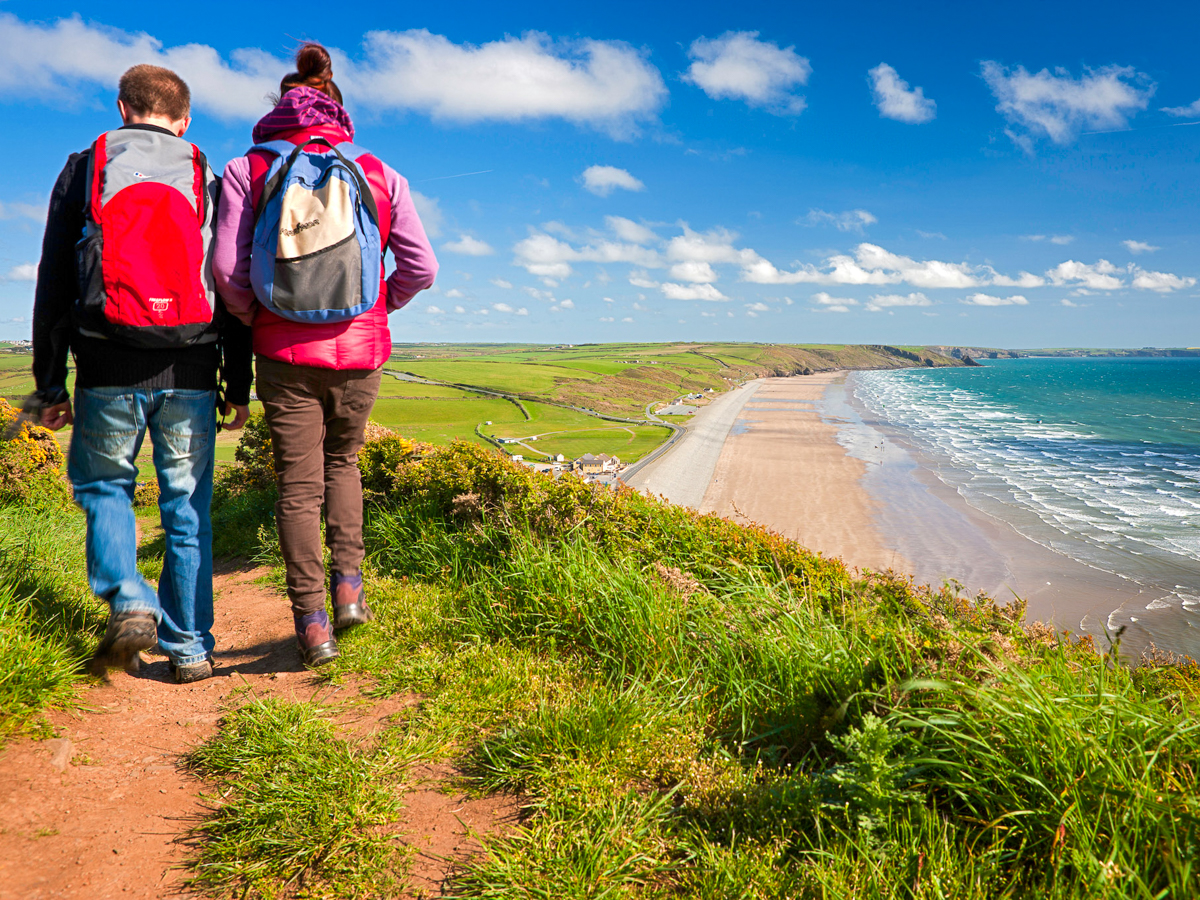 Lowers Blood Pressure and Reduces The Risk of Heart Disease
A study by Lawrence Berkeley National Laboratory found that moderate-intensity walking was just as effective as jogging at lowering the risk of high blood pressure. They also found that a brisk walk is more effective at reducing the risk of heart disease than a high-intensity run. Just 30 minutes of walking a day can help to reduce the risk of heart disease and strokes.
A study in Japan showed that doing 10,000 steps per day for 12 weeks contributed to a significant drop in blood pressure.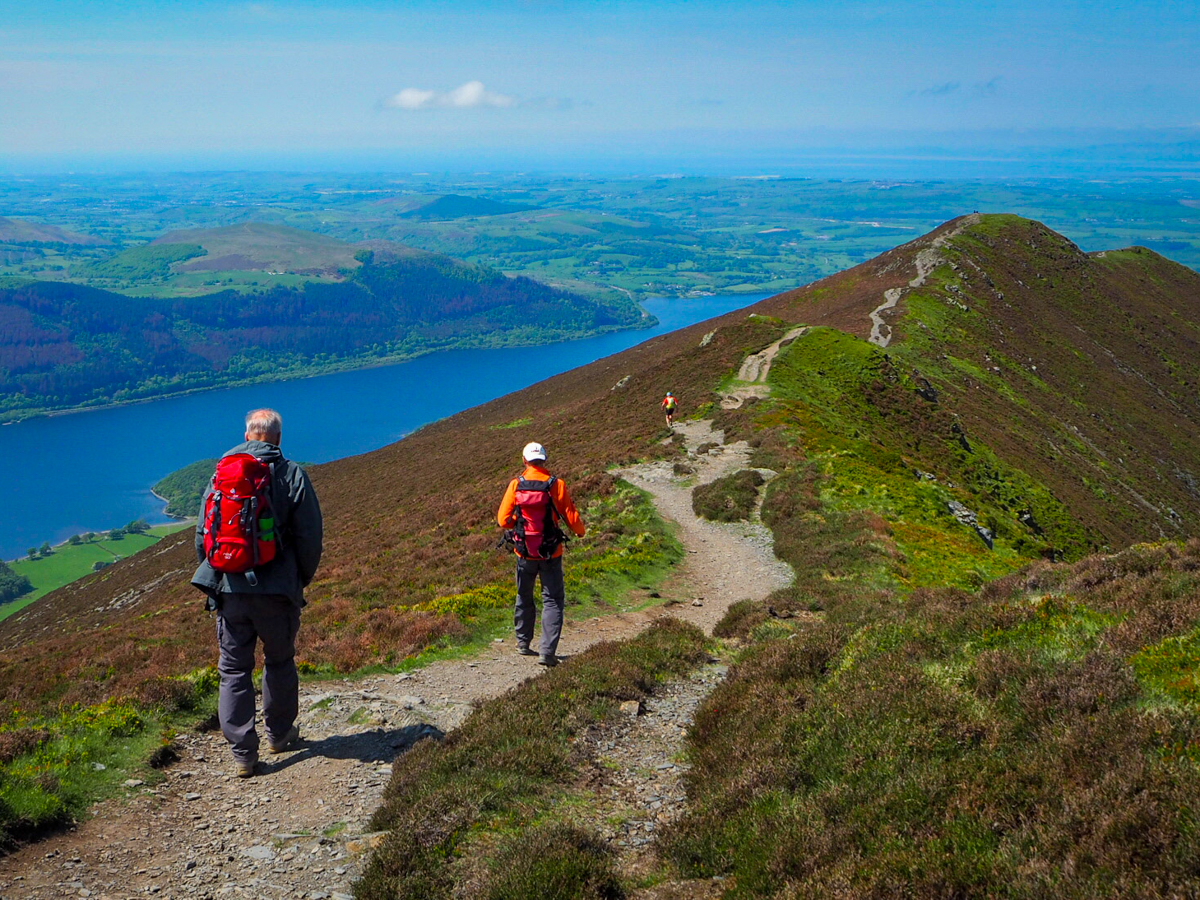 Stunning scenery on the Cumbria Way
More Brain Power
Writer's Block? Need a solution to a tricky problem? Feeling unproductive at work? Head out for a short (or long!) walk to boost your brainpower and cultivate creativity, this is especially important with so many of us currently working from home. It was shown in a study which compared the quality and speed of creative answers from walking respondents vs seated respondents, that 100% of the walking participants gave more creative answers, and quicker too! Walking was been shown to have many cognitive benefits, but it is also clear that it has specific benefits of improving creativity.
As walking has been found to boost concentration and creativity, "Walking Meetings" are rising in popularity. Putting the science aside, even just the nature and changes to the surrounding scenery can inspire and trigger new ideas and new solutions.
Maybe I'll suggest this one to everyone here at Absolute Escapes…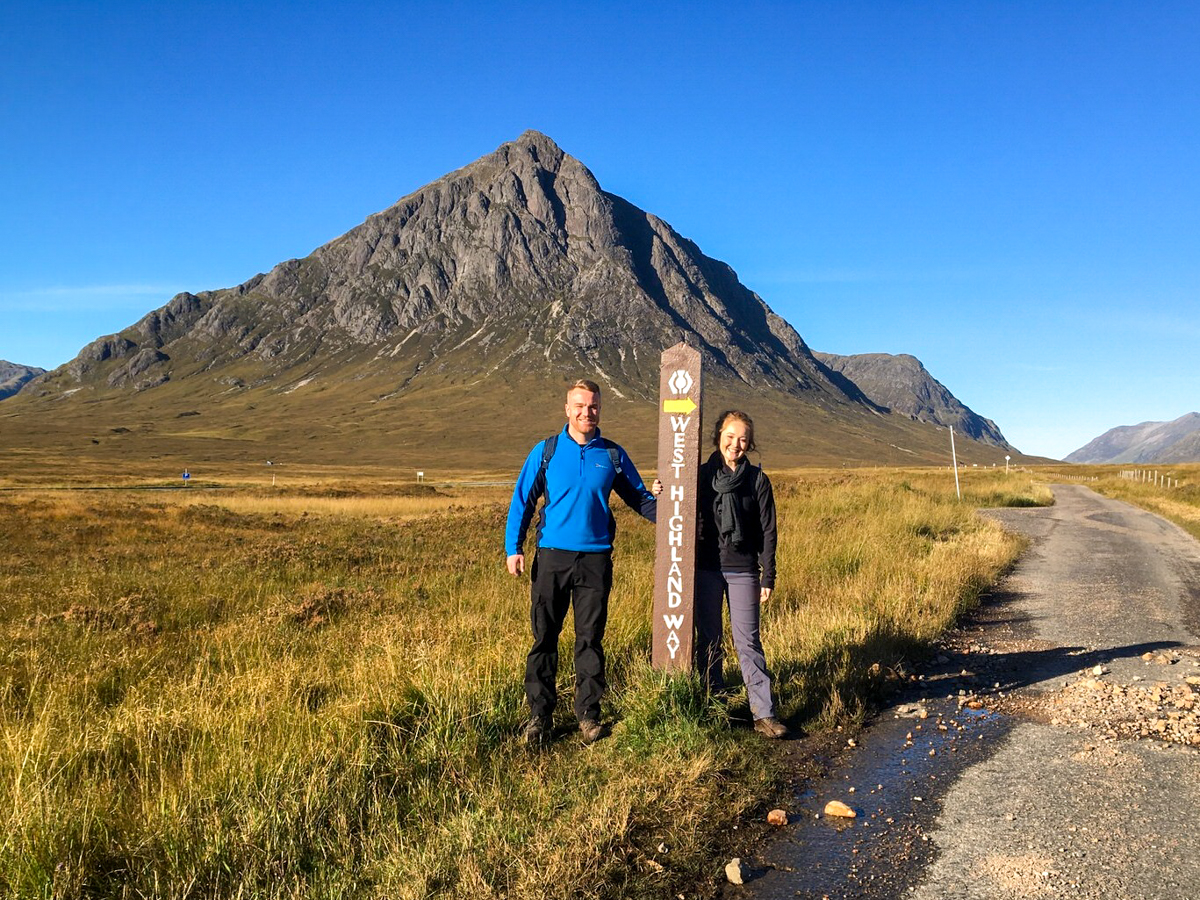 Walk Your Way To A Longer Life
It's free, easy and can be done anywhere – what's not to like! According to research, a 25-minute walk a day can add 3 to 7 years to your life – a small habit that can make a big impact.
Research has shown that moderate exercise could cut the risk of having a fatal heart attack in half! We are not able to stop the process of ageing (just yet!) but we can certainly delay it. Studies have suggested that when people exercise regularly they slow down the effects of ageing.
It has also been highlighted that exercise is beneficial no matter what age you start. Those who start exercising at the age of 70 are less likely to develop health conditions prone to those age 80.
Whilst scientists work away at discovering the magic anti-ageing solution, why not turn to a long walk while we wait!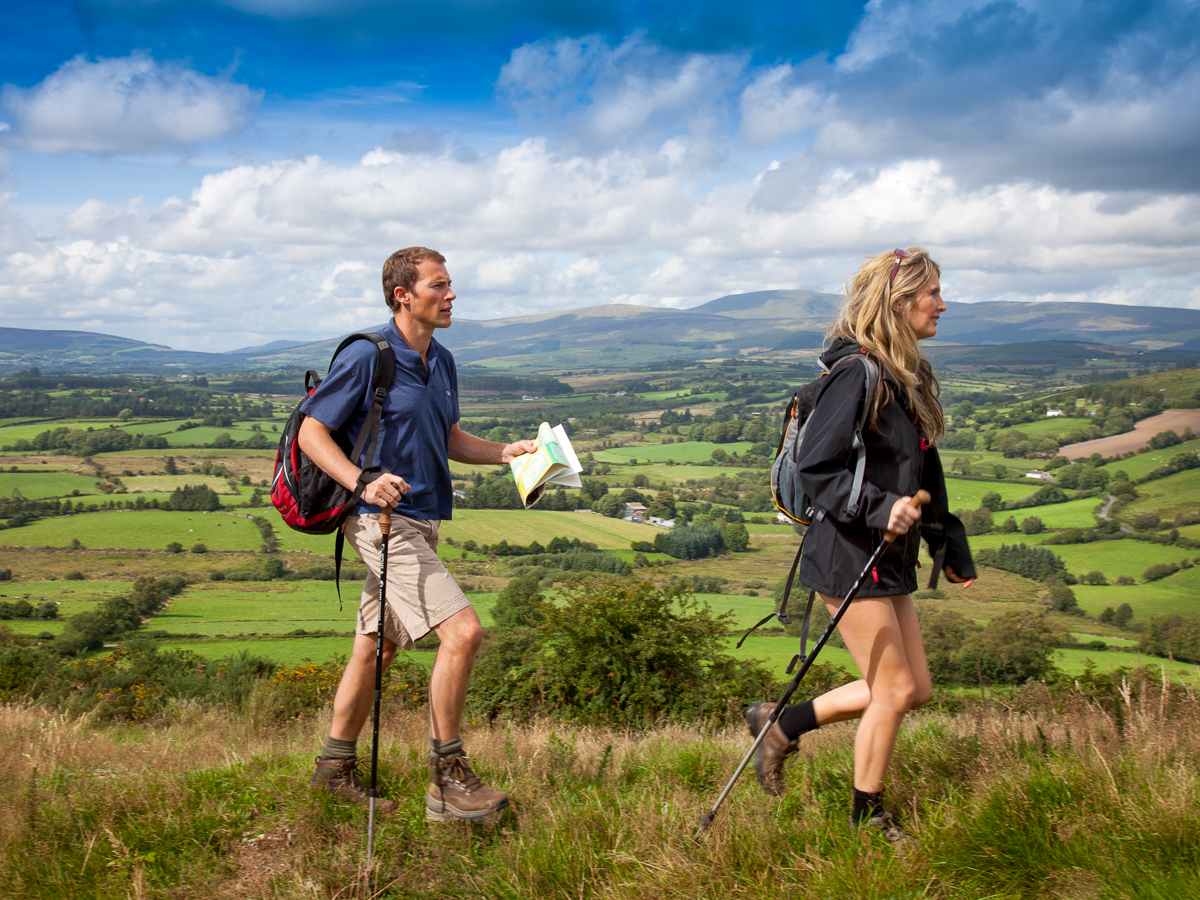 Boosts Energy Levels
The best way to increase your energy is to start using it! Going for a walk may be the last thing on your mind when you're feeling tired but studies suggest that going for a short 10-minute walk is a better way to energise yourself than having an energy-boosting snack, a nap or coffee – despite how good coffee is!
Research suggests that regular exercise can increase energy levels even among people suffering from chronic medical conditions associated with fatigue.
It might seem counterintuitive but research has found that expending energy actually returns as increased energy in the long run.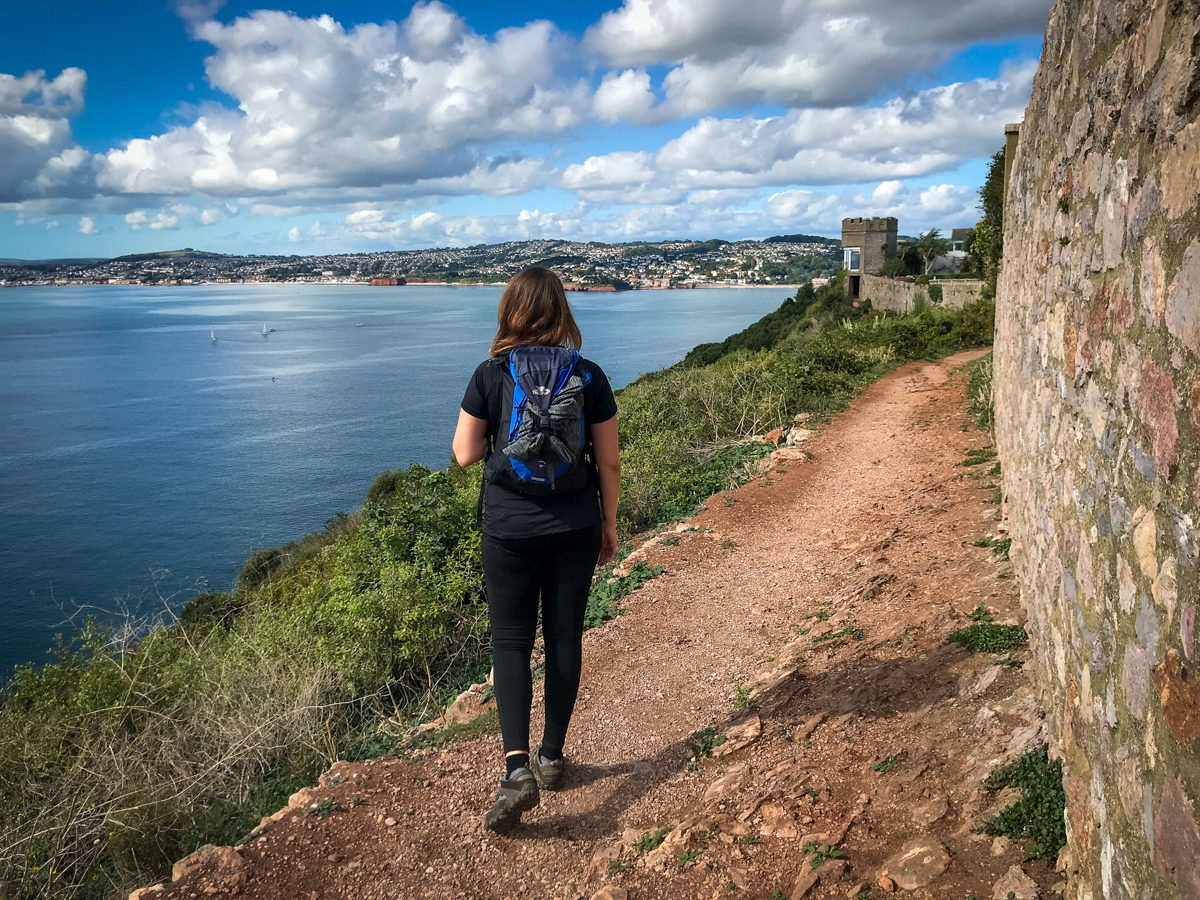 Get A Vitamin Boost
Vitamin D is essential for bone health, supporting the immune system and helping to regulate your mood. A lack of vitamin D can lead to a whole host of ailments, so getting out into the morning sun is a great way to boost your vitamin D levels, as it is produced by the body as a response to sun exposure.
Doctors recommend that you get a least 10-15 minutes of morning sun exposure, and the easiest way to do this is to head out for a walk in it. It is also a great way to start your day!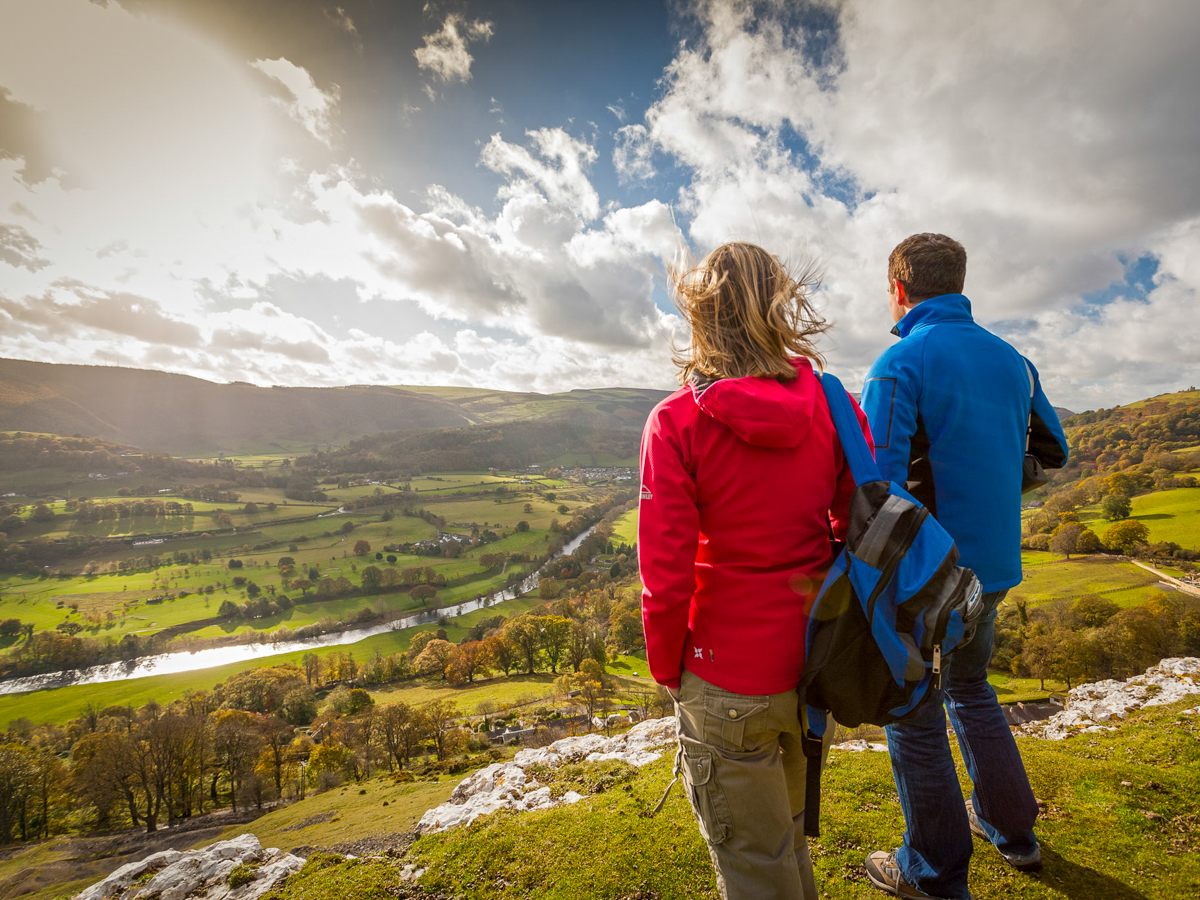 Sleep Soundly… Zzzz!
Forget the concoction of aromatherapy oils and sleep apps, walking daily or early evening can help improve your sleep, and who doesn't want to sleep better! Researchers found that people who walked more regularly had longer and better quality sleep than those who didn't.
An easy-paced walk will help to relax your body and clear your mind so that you are ready to fall asleep soundly. Physical activity also helps to increase the time spent in a 'deep sleep', the most restorative sleep phase and in turn, deep sleep helps to boost immune function and helps to reduce stress.
Sweet dreams!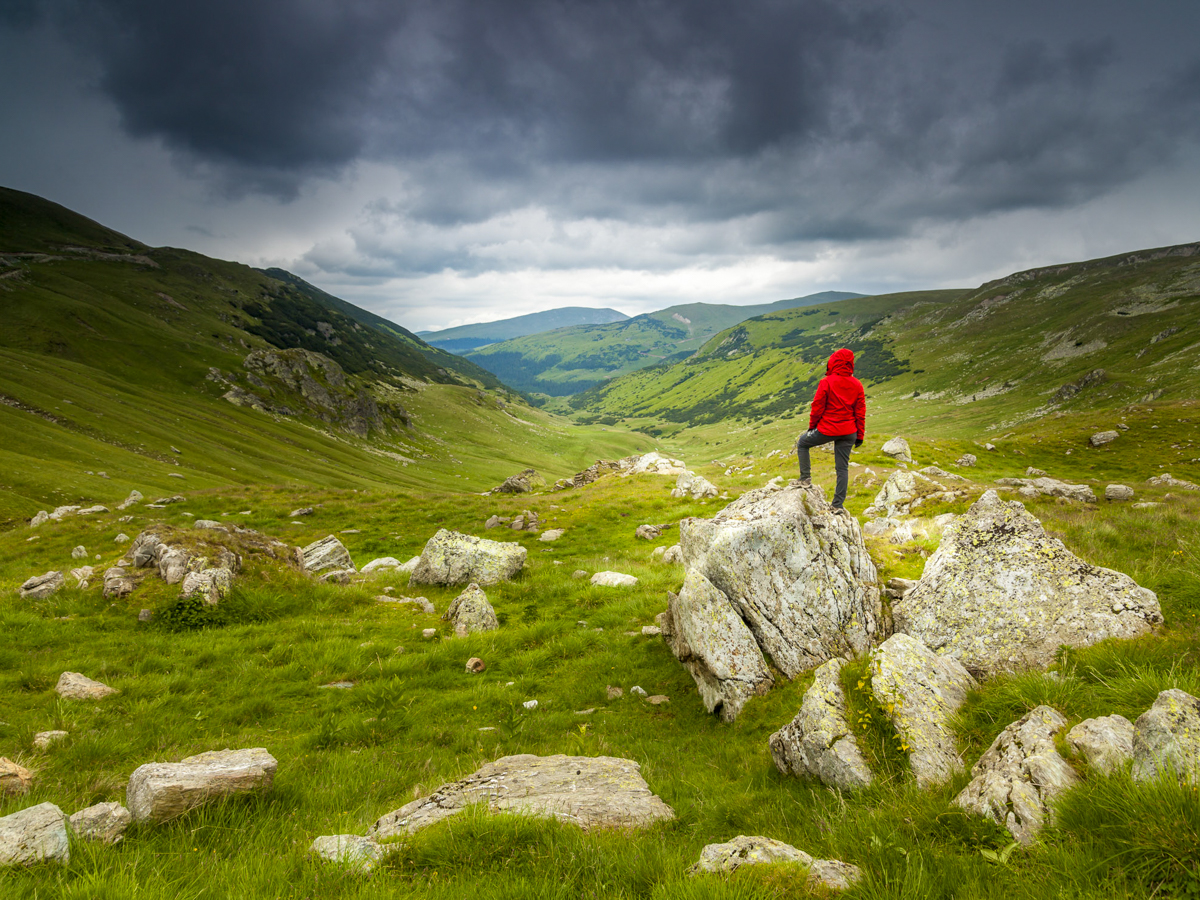 Improves Social Life
Human connection is one of the best ways to boost your mood, reduce isolation and improve your overall health – this year more than ever.
Many people meet new friends or neighbours when out walking and this has a definite health benefit. Joining walking groups helps to boost your social circle and in turn, your health. Walking groups provide a range of both physical and mental health perks, as shown in a study by the British Journal of Sports Medicine, in which they showed that social walkers were significantly less depressed.
Grab a couple of friends, or join a walking group near you and head out for a walk to reap all the benefits.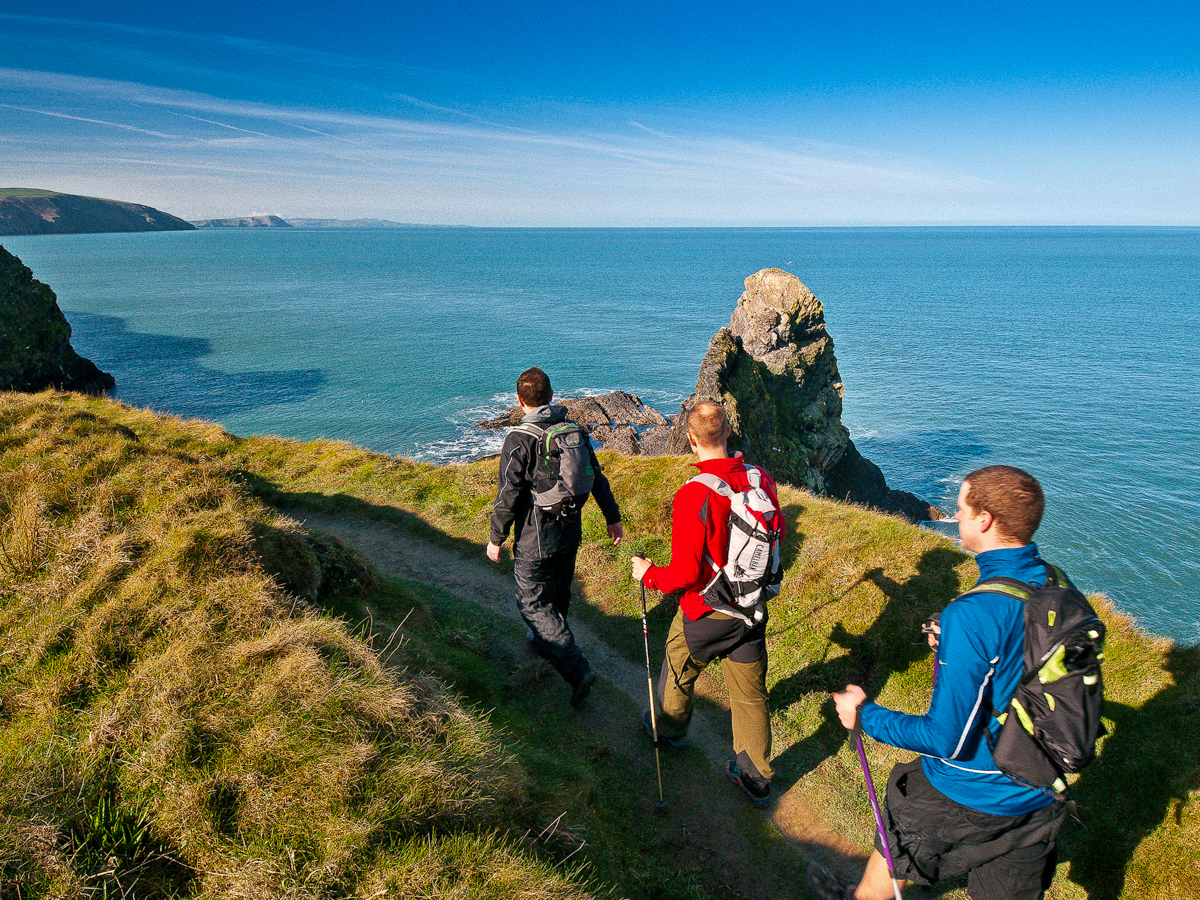 Tones Muscles and Strengthens Bones
Walking, whatever the speed or distance, helps to tone our muscles and strengthen our bones. Having stronger bones helps to avoid osteoporosis and all the associated problems, such as fractures. Researchers have found that adults who walk regularly had better bone density throughout their lives than their friends who were opposed to a little stretch of the legs!
Walking is a great form of weight-bearing exercise which helps to strengthen bones, research shows that walking just 10 minutes a day can help to reduce arthritis in older people.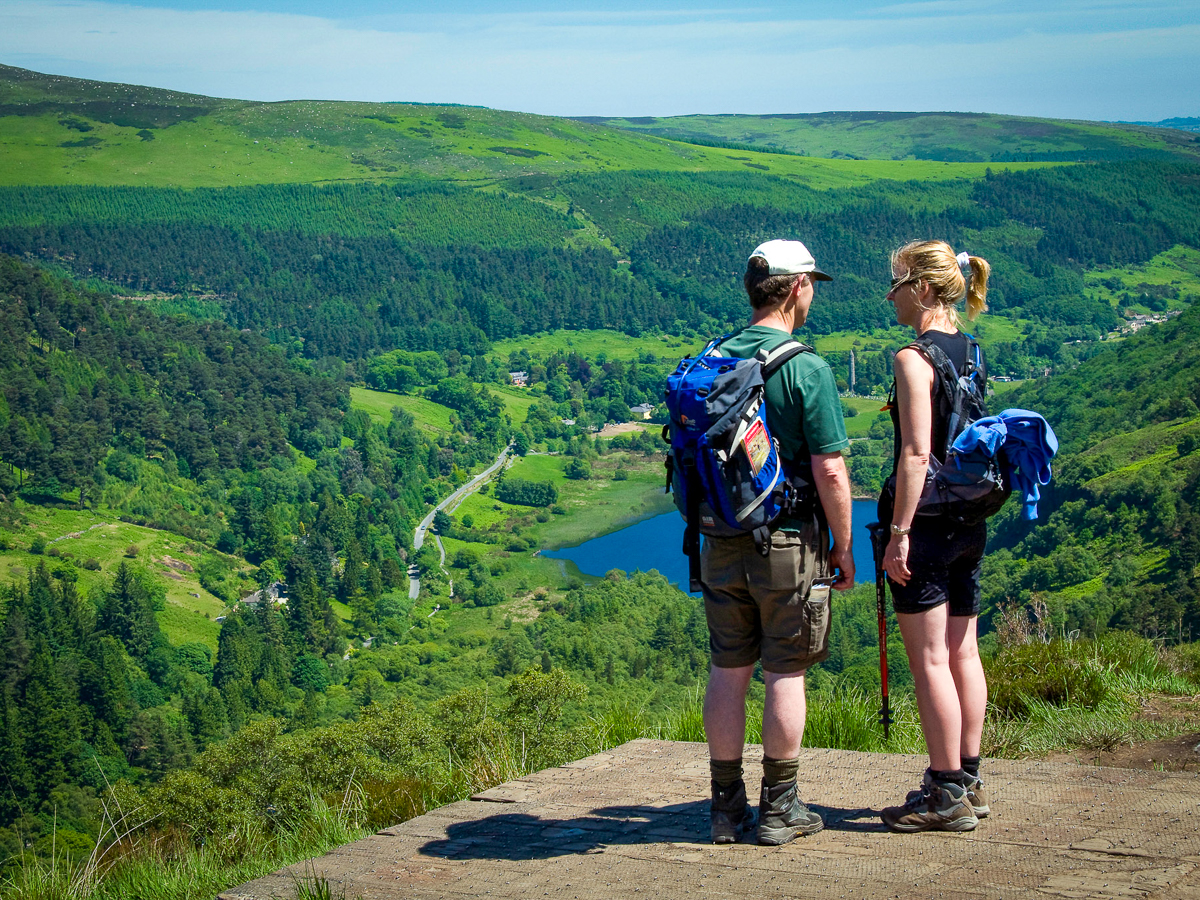 Views out towards Glendalough on the Wicklow Way
Weight Loss and Keeping It Off
Maybe one of the more obvious benefits of regular walking is weight loss. Free, low risk and accessible to most people, walking is a great way to aid weight loss. Of course, the benefits are seen most clearly when placed alongside a balanced diet and good sleep patterns.
Not only does walking aid weight loss but it is one of the best ways to keep it off!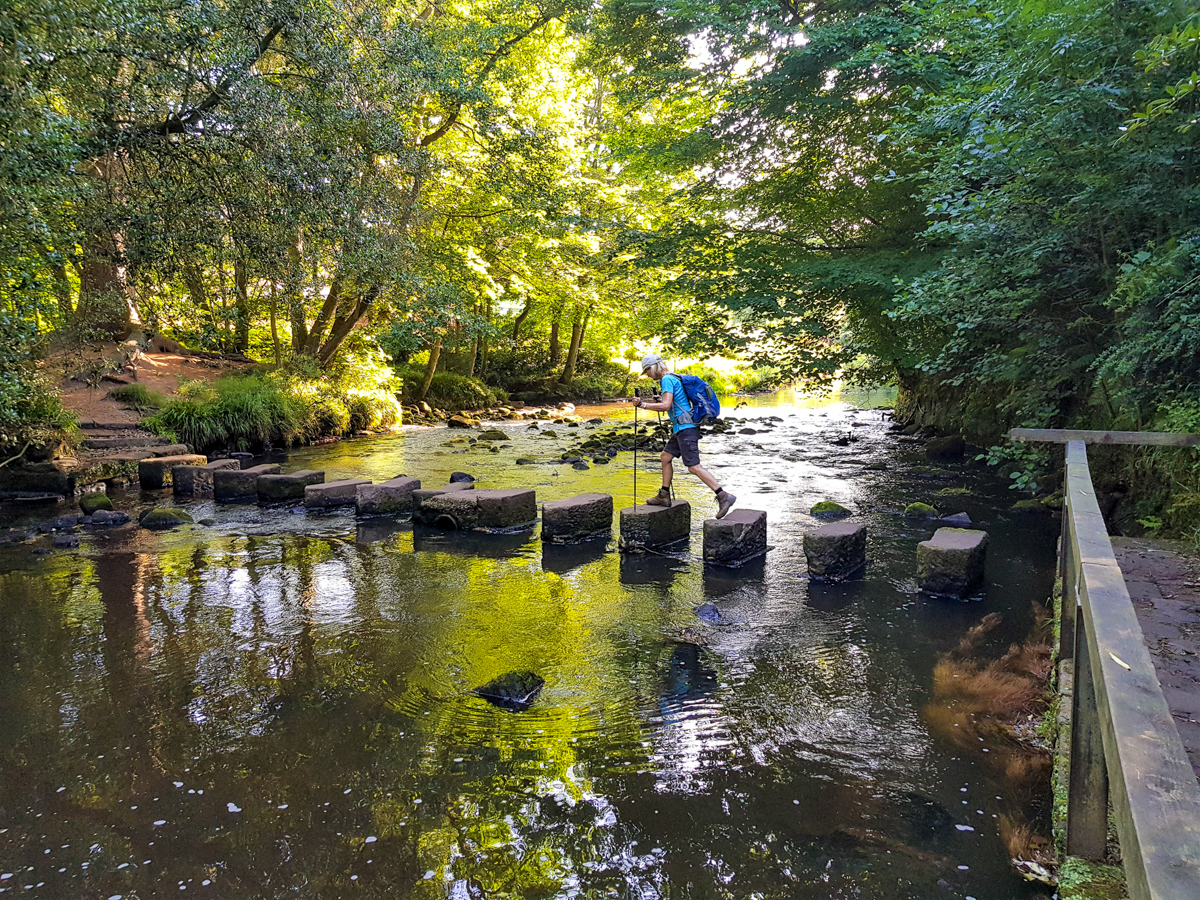 Let's Go For  A Walk!
Walking is a great way to improve your health and fitness and best of all, it's free! Ready to grab your boots and head out the door for a health packed walk?
Fern Urquhart
P.S. Considering planning a walking holiday? Absolute Escapes offers a wide range of exciting walking holidays across the UK & Ireland with something for everyone. Get in touch with one of our travel specialists to find out more and get your boots on the trail!