A strong contender for my favourite stage of the Cotswold Way – the stretch between King's Stanley and Painswick packs so much into its relatively short nine miles that I thought it deserved its own album!
What I was surprised to come across on my way were the many vineyards lining the side of the trail above King's Stanley – in what turned out to be one of the very few locations in England which successfully produces wine (an aromatic but dry white, apparently)!
Along the way, my camera and I were (very) regularly detained by wonderful views. Here's just a handful of my photos from a day on the Cotswold Way …

A very English start to the day – rugby pitch near King's Stanley

A less-English sight near King's Stanley – one of Britain's very few vineyards

Vineyard near King's Stanley

Very gradual ascent to Standish Wood through green fields above Stroud

Rolling fields below Haresfield Hill

On top of Haresfield Hill

Meeting local residents of Haresfield Hill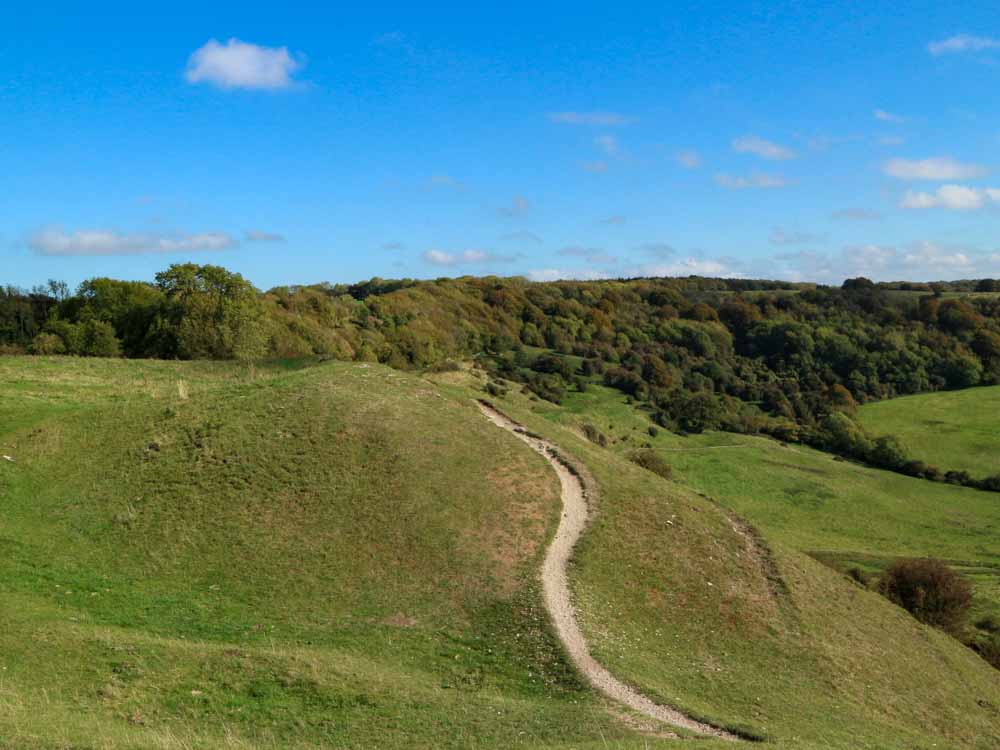 The Cotswold Way winding its way gradually around Ring Hill

Descending into the woods from Scottsquar Hill

The wonderful view from Scottsquar Hill over to the town of Painswick

Some of the legendary 99 yew trees in St Mary's Churchyard in Painswick

The next day – a misty morning in Painswick
If these photos have tempted you to walk one of Britain's most beautiful long-distance trails, Absolute Escapes offer self-guided walking holidays on the Cotswold Way which include accommodation, daily baggage transfers, guidebook/map, and full information pack.
Send us an enquiry today – we'd love to help you plan an unforgettable walking holiday.
James Fathers