"Time does not change us. It just unfolds us." – Max Frisch
These words may have been written about Absolute Escapes. Since our humble beginnings in a spare bedroom in Edinburgh in 2004, our company has evolved and grown while remaining true to our founding principles.
But what are they? And who are Absolute Escapes?
Read on to learn more about our journey over the last two decades.
AITO Tour Operator of the Year
We can't talk about growth without mentioning how proud we were to be named AITO's Tour Operator of the Year for 2022. Competing against 100 of Britain's best small tour operators, we were awarded joint Gold.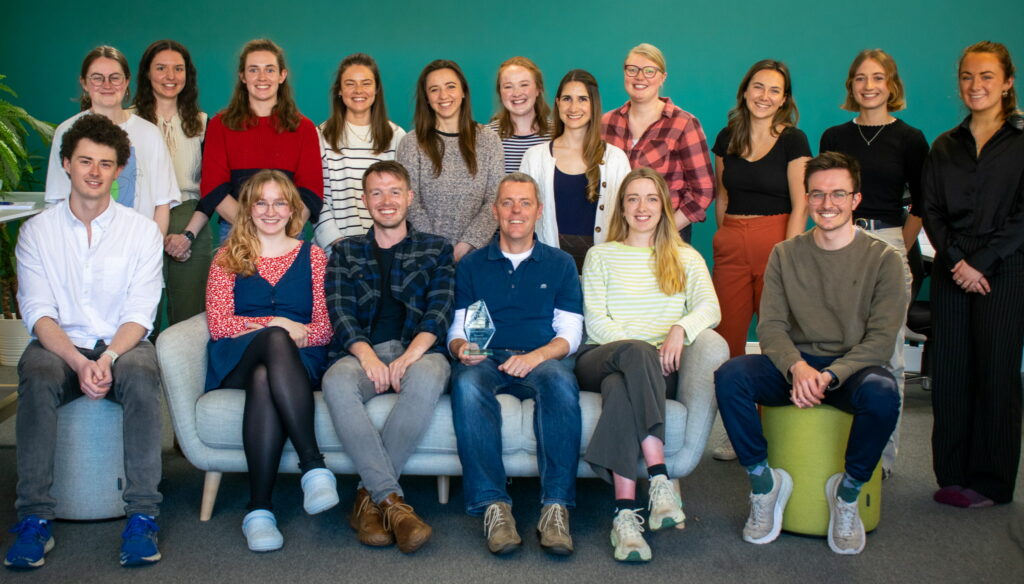 This acclaimed award is based on independent reviews of holidays by the people who have travelled on them. This means that, effectively, this prize was awarded to us by our clients. For a company which puts exceptional customer service at the forefront of everything we do, nothing could make us happier.
So what's our story? We'll let co-founder Andy Gabe take it from here …
The Absolute Escapes Story
After spending seven years in the fun-filled but corporate world of hospitality, myself and Sheila Tulloch (partner and co-founder) decided to take a career break to do a spot of travelling. The plan for a 'year out' turned into 2 years and we returned to the UK in 2002.
We were fortunate enough to have many amazing experiences, with perhaps our highlight being the many happy hours spent tramping (Kiwi for hiking) the long-distance trails in New Zealand. This was where the seeds for a business idea were first sown.
On returning to the UK, I moved up to Scotland to join Sheila and we returned to our corporate jobs as we planned our next move.
During the summer of 2003 we completed the first stage of our plan by spending a fantastic week walking the West Highland Way – experiencing the common frustrations of trying to book accommodation and baggage transfers without being familiar with the route. We quickly saw the value that those with an in-depth, specialist knowledge of the trails could offer those who wanted to walk without the hassle of making the arrangements for themselves.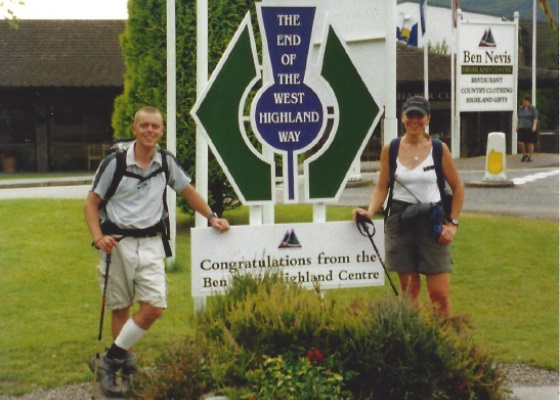 Since returning home we'd kept the travel bug alive but a little closer to home, as we escaped on road trips whenever we could, exploring Scotland's many wonderful landscapes. Being a native of the Highlands, Sheila especially enjoyed showing off this amazing place to me and we discovered some fabulous accommodation and many hidden gems along the way.
2004 – We launched Absolute Escapes (with the original website being called www.escape2scotland.co.uk) offering self-guided walking holidays on just two trails – the West Highland Way and Great Glen Way. We combined this with offering a tailor-made travel service for Scotland, appealing to those who were keen to explore this wonderful country on a self-drive tour.
2006 – After walking both the Speyside Way and Rob Roy Way we added these to our long-distance walking packages
2008 – We expanded the number of walking trails we offered in Scotland to seven, but we were regularly being asked about trails in other parts of the UK. We quickly realised that this was a natural extension to the business, so we began offering packages on Wainwright's Coast to Coast and Hadrian's Wall Path in northern England. In recognition of this move across the border, we re-launched our website as www.absoluteescapes.com.
2010 – We continued to add to the walking trails in northern England, as well as our first venture into Wales with Offa's Dyke Path and the Pembrokeshire Coast Path.
2011 – Our first research trip to Ireland saw us add the beautiful Dingle Way and Kerry Way to our portfolio. We now had coverage for our walking packages in the whole of the UK and Ireland. This was the year we joined AITO (Association of Independent Tour Operators) which was a proud moment for us as it felt we had truly 'arrived' as a tour operator.
2012 – Another big moment for us as we recruited our first members of staff and moved to our current base here in the centre of Edinburgh. More walking trails were added with our first in the south of England with the South Downs Way and South West Coast Path.
2014 – We became a corporate member of the John Muir Trust, a conservation charity dedicated to protecting and enhancing wild places in the UK. Our whole team have enjoyed many happy times in the great outdoors, so we've been delighted to support the trust's work in some of the wilder places of the UK, benefiting the landscape, wildlife and people in those areas. We've even been able to join the trust on a tree planting day in the Scottish Borders.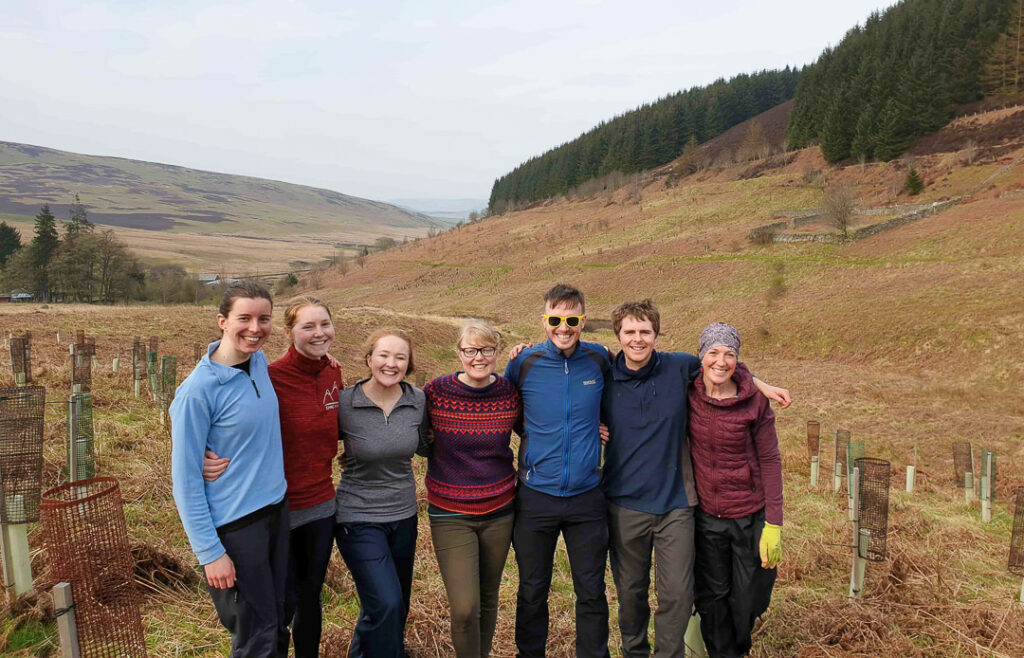 2016 – Each year we've continued to explore parts of Scotland we hadn't yet visited, adding to the ever-expanding itineraries on our website. Some of our favourite places in Scotland are the magical islands off the west and north coasts, so we were especially pleased to add self-drive itineraries to Coll & Tiree and Shetland & Orkney.
2018 – We have now received almost 400 reviews which feature on the AITO website, and we were delighted to win the Bronze Award at the 2017 AITO Tour Operator of the Year awards. We are very proud of the feedback that we receive from our wonderful clients.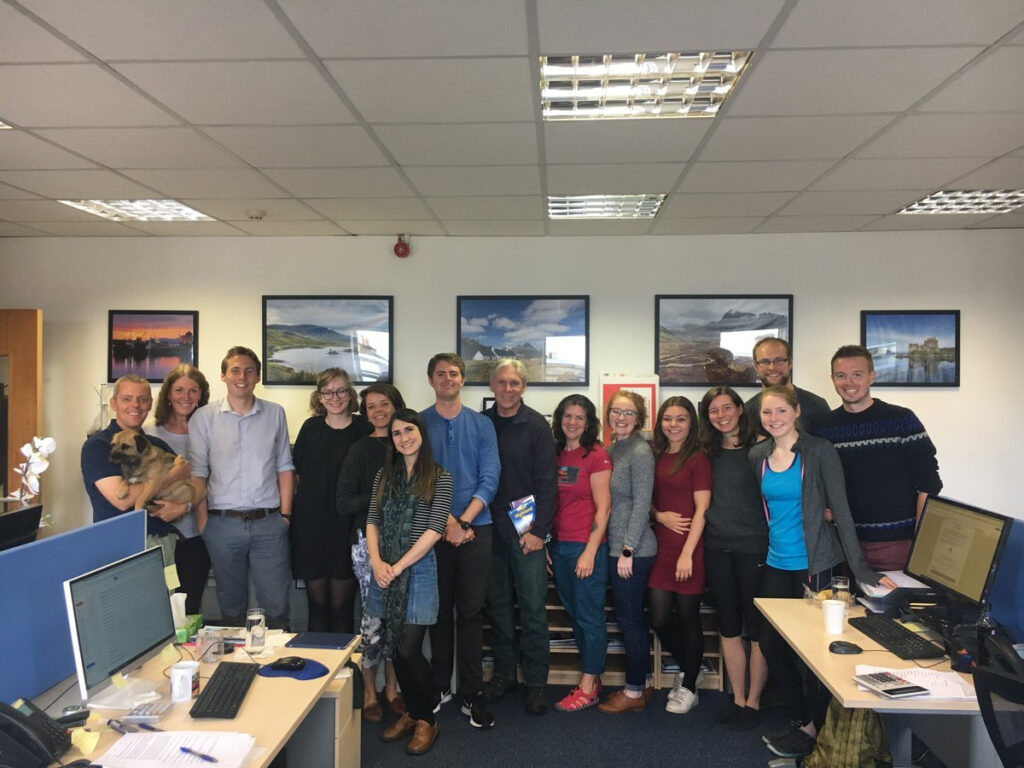 2019 – We've always put sustainability at the heart of our business and, this year, we made a concrete commitment to being a more environmentally-conscious tour operator by introducing a sustainability policy for our team to follow. Against stiff competition, we were once again awarded a prize at the annual AITO awards – being named a 'Highly Commended' Tour Operator for 2019. We are very proud of the feedback that we receive from our wonderful clients.
2020 – Like the rest of the world, 2020 didn't turn out as we hoped. As the UK entered a strict national lockdown due to the COVID-19 pandemic, our unwavering priority was the safety and well-being of our clients, staff and suppliers. On a brighter note during a challenging year, we launched our brand-new mobile-friendly website at the tail end of 2020.
2021 – With a flexible booking policy offering hassle-free postponements, we saw many of our clients return to the great outdoors as travel restrictions were eased. We have always believed in the power of travel and we know that discovering new places is essential for our well-being. After 15 years of offering self-drive holidays only in Scotland, we launched these in England and Wales, opening up a wealth of exciting possibilities for our clients' holidays – from the brilliant beaches of Cornwall to the soaring mountains of the Lake District.
2023 – As we reach more than 700 independent reviews, we were overjoyed to win Gold in AITO's Tour Operator of the Year award. We were also delighted to launch our new multi-centre walking holidays. These relaxed itineraries are carefully designed around the most stunning locations in the British Isles.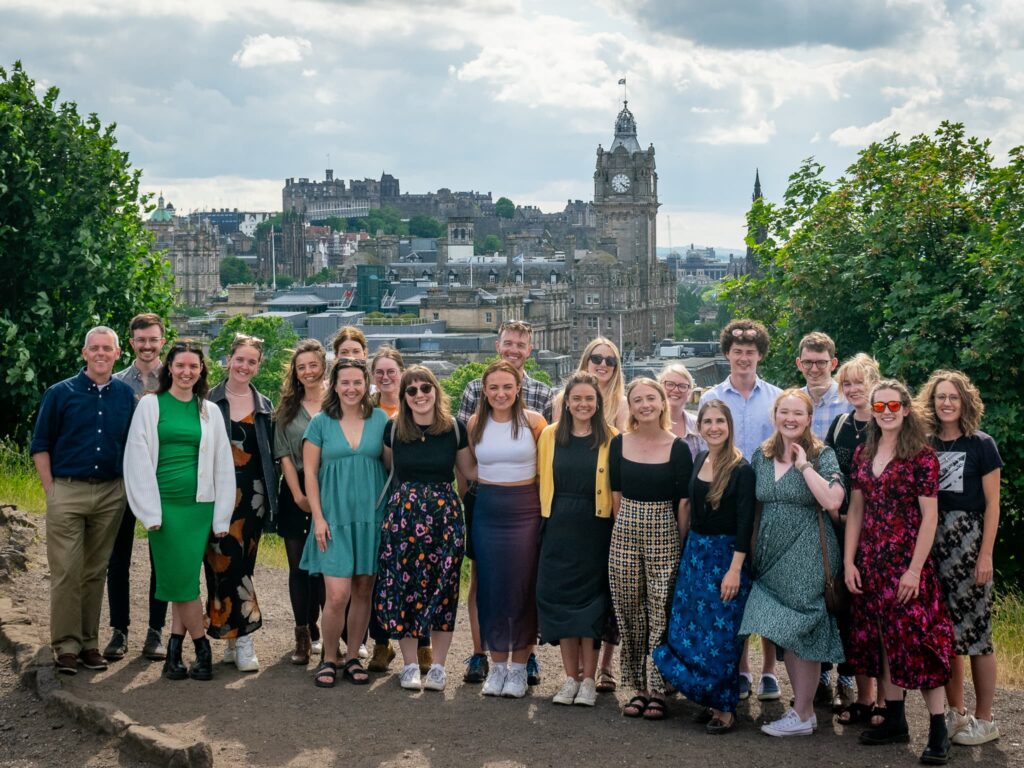 The Future?
From our office at Dovecot Studios in the heart of Edinburgh's Old Town, we continue to expand our range of holidays to the best new long-distance walks and the most exciting road trip destinations. As this happens, you can be sure that our first-hand knowledge and exceptional customer service will remain at the centre of what we do. 
After all, our reviews speak for themselves.
Andy Gabe