I had high expectations for my first visit to the Isle of Arran and I wasn't disappointed! They say the island is 'Scotland in miniature' for a reason, with dramatic mountains to the north and luscious greenery to the south – what more could you ask for?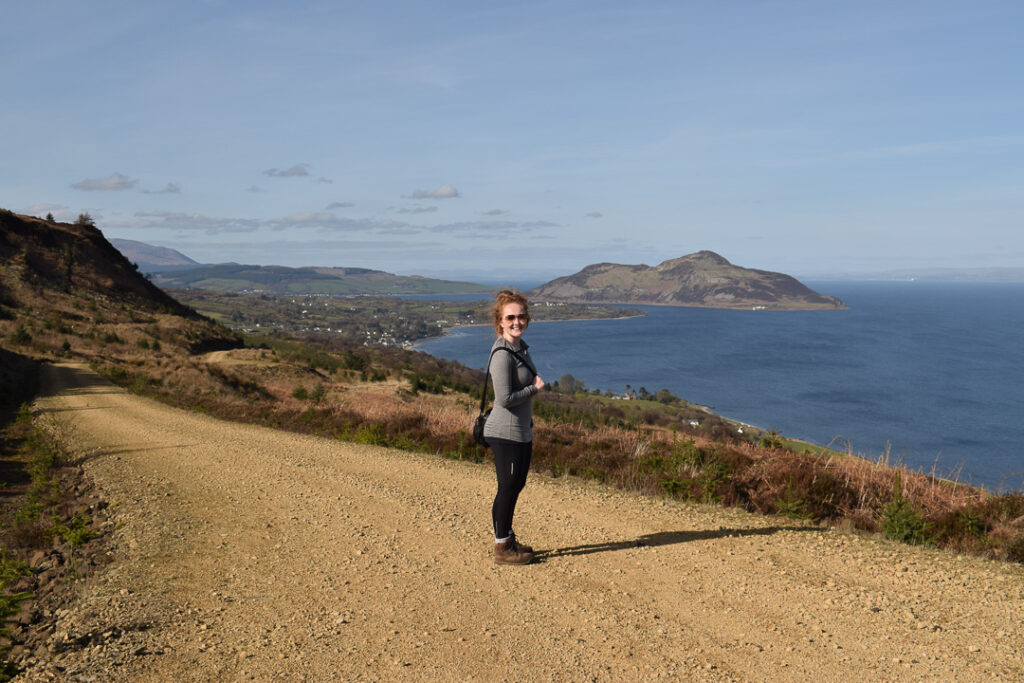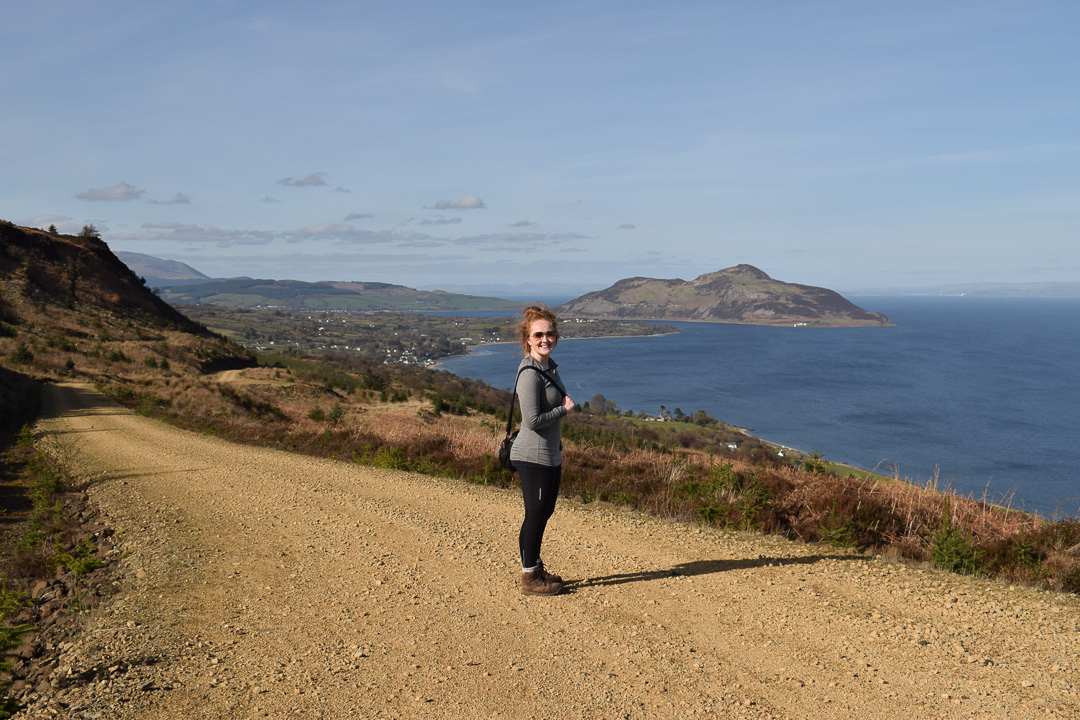 A Great Trail (officially!)
The Arran Coastal Way was originally established by two local men and opened in 2003. The route is made up of a 63 mile / 100 km circular route around the island's stunning coast, passing through 12 beautiful villages and an incredible range of landscapes.
The Way is now recognised as one of Scotland's Great Trails by Scottish Natural Heritage, along with 28 other established long-distance walks. A huge amount of time and effort has been invested to bring the trail up to the high standard required.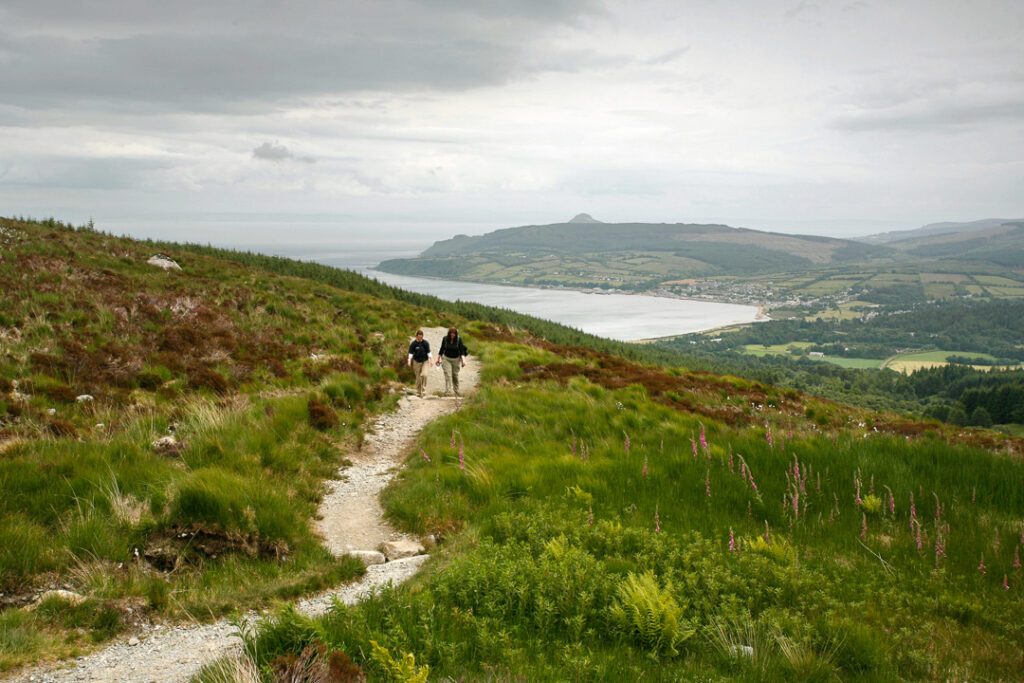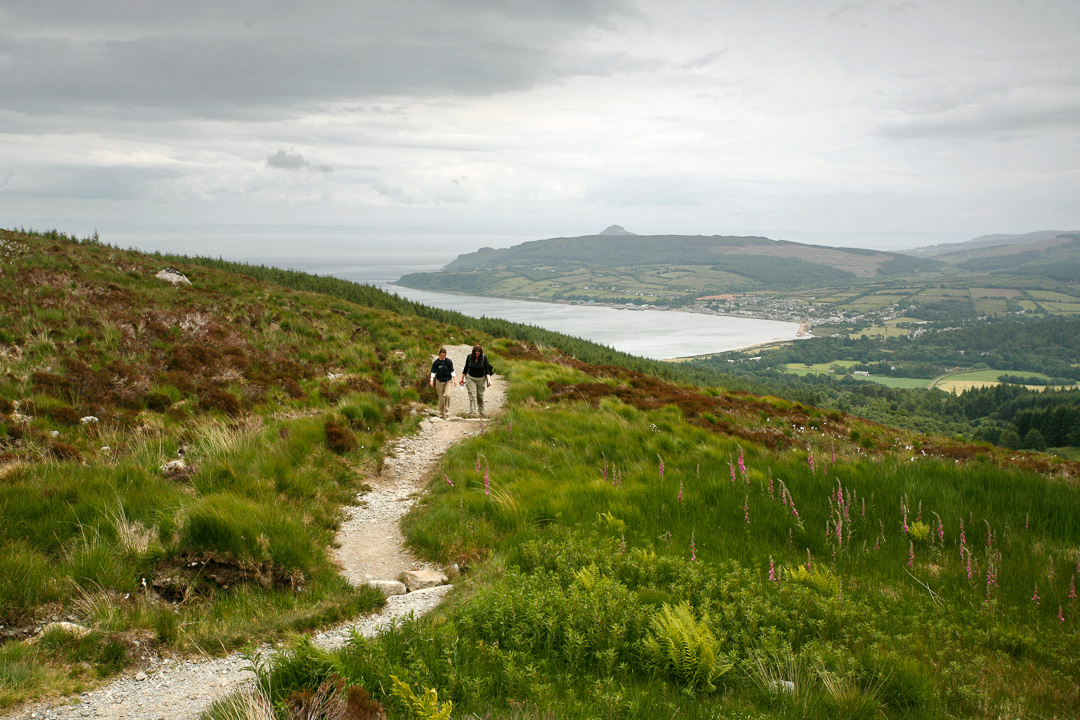 Scotland in miniature
There are a variety of things to see and do during your time on the island, with Arran being rich in scenery, wildlife and history. Along the route you also have the opportunity to climb Goatfell, the highest point on the island at 874 metres, giving you spectacular panoramic views.
There's also an amazing selection of local produce to enjoy, with Arran being renowned for its locally produced cheese, chocolate, oatcakes, whisky and beer.
Walking around the island brings a great deal of variety, with each day taking you through a new range of scenery and terrain. With sandy beaches, dense forests, and amazing historic sites like Lochranza Castle (see below) – the trail has an incredible amount of diversity and really does have something for everyone!

Boulder hopping
Between Lagg and Whiting Bay there are two large boulder fields along the shore, which involves a certain amount of scrambling. While the boulder-hopping sections can be great fun, they can also be dangerous in wet conditions and are impassable at high tide. Some say the boulder fields are the highlight of their walk, but they aren't for everyone!
An alternative inland route has now been marked for those who would prefer to avoid the challenging boulder fields and take a more relaxing inland track. You can switch between the coastal and inland route at Kildonan to avoid one or both of the headlands. The inland routes never fall too far from the stunning coastline.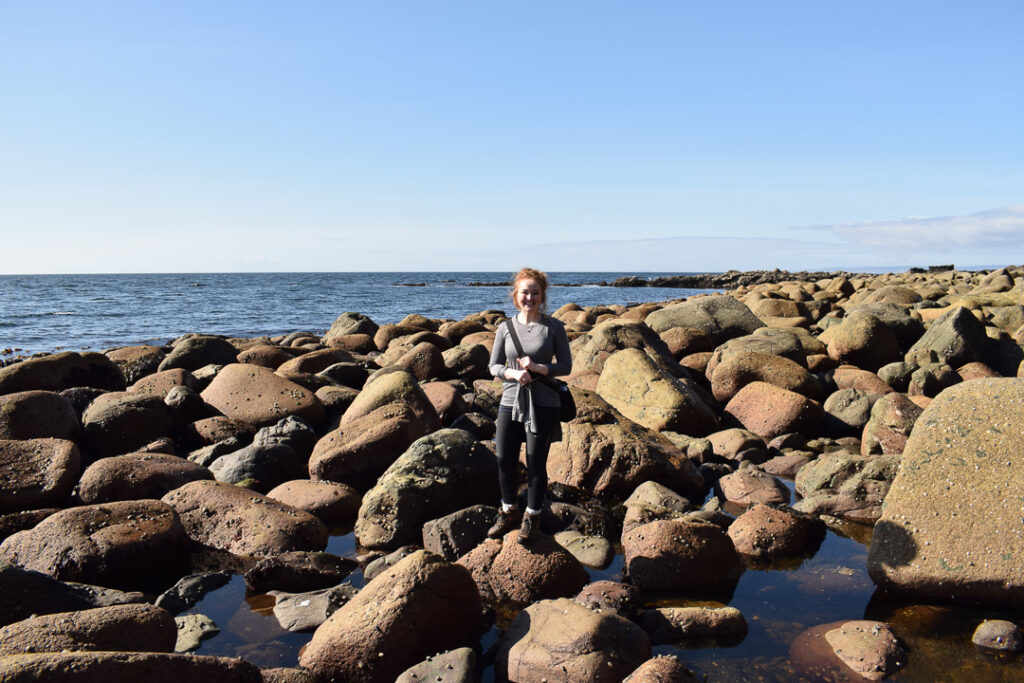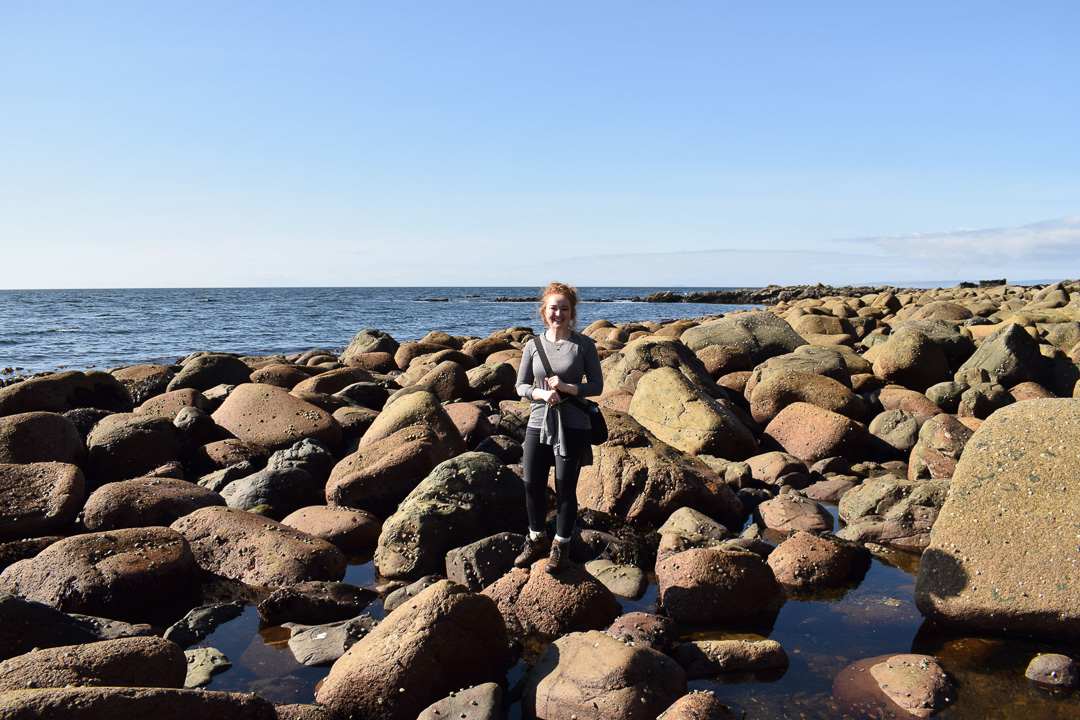 Improvements to the trail
The last section between Whiting Bay and Brodick now also offers two alternative routes in areas where the coastal route can be impassable or difficult to pass in high tide. This section of the trail offers great views over to Holy Isle – a Buddhist retreat that is located off Lamlash Bay. The alternative routes are clearly way-marked by a red gannet logo instead of the usual yellow logo.
The recent developments within the last two sections of the Coastal Way provide options for walkers so they can choose the type of walk they would like to experience.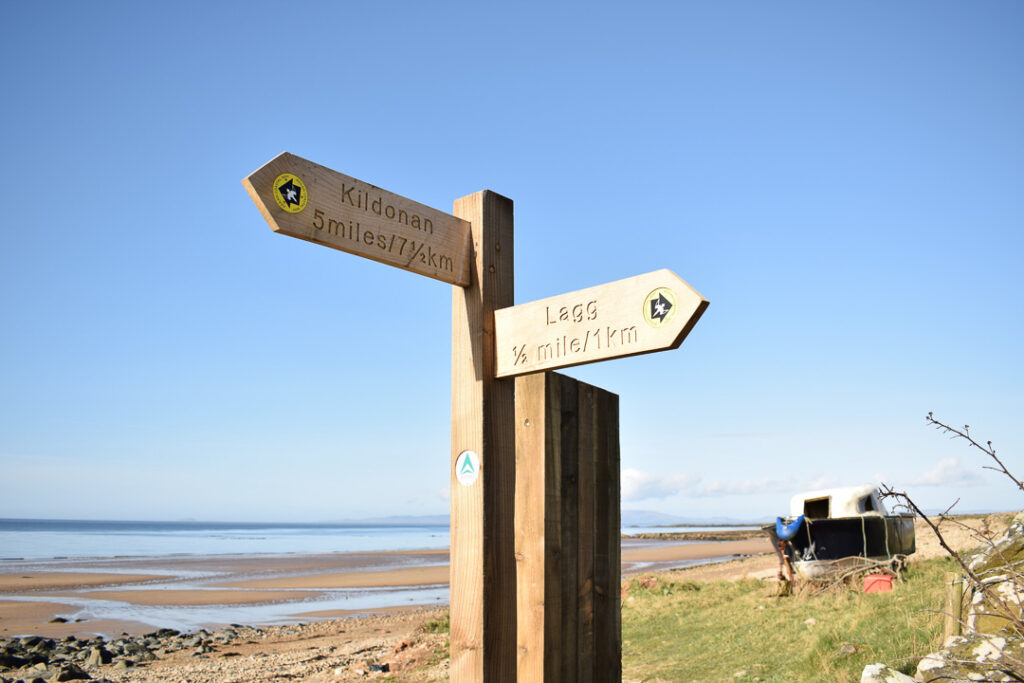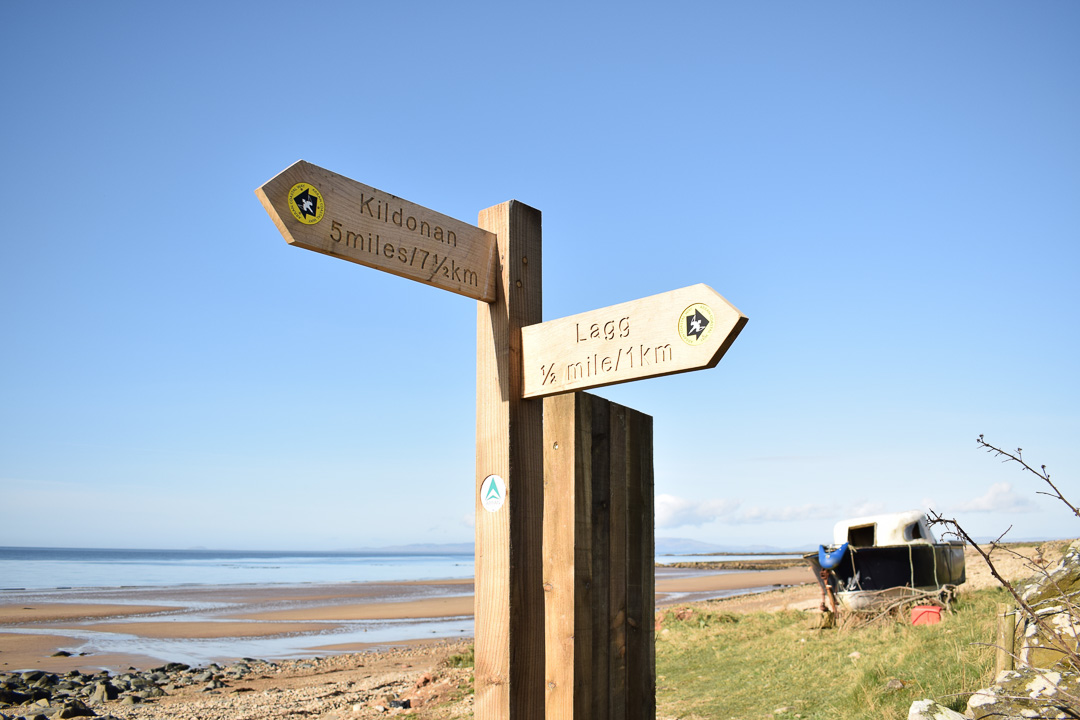 The start / end of an epic adventure
To mark the official start and finish of the Arran Coastal Way, a new monument has opened in Brodick. Located on the seafront close to the ferry terminal, this amazing sculpture was produced by local artists and is made of stones taken from around the island with a copper topography of Arran. It is a beautiful monument to admire as you set off on your adventure, or celebrate the end of your walk.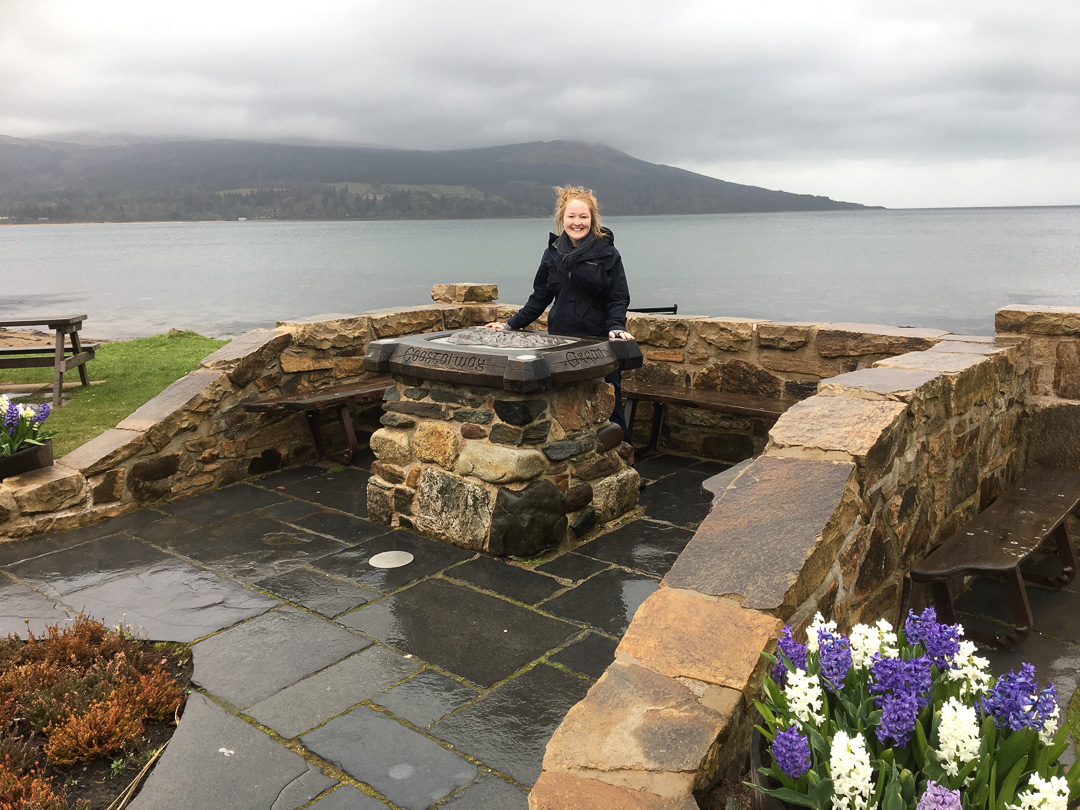 With breathtaking scenery, picturesque villages, delicious food and drink, and fascinating historic sites – the Isle of Arran is a wonderful place to visit.
With recent improvements made to the Arran Coastal Way, it really does deserve to be called one of 'Scotland's Great Trails'!
Dawn Spence