The latest Netflix blockbuster Outlaw King focuses on the trials and tribulations of Robert the Bruce, Scotland's legendary warrior king who led his country through the Wars of Scottish Independence against England in the early 14th century.
The movie brings a mix of brutality, heroism and romance to the comfort of our homes as we try to imagine a very different world 700 years ago.
But where does fact end and fiction begin? Beyond the drama, what's the true story of King Robert I of Scotland?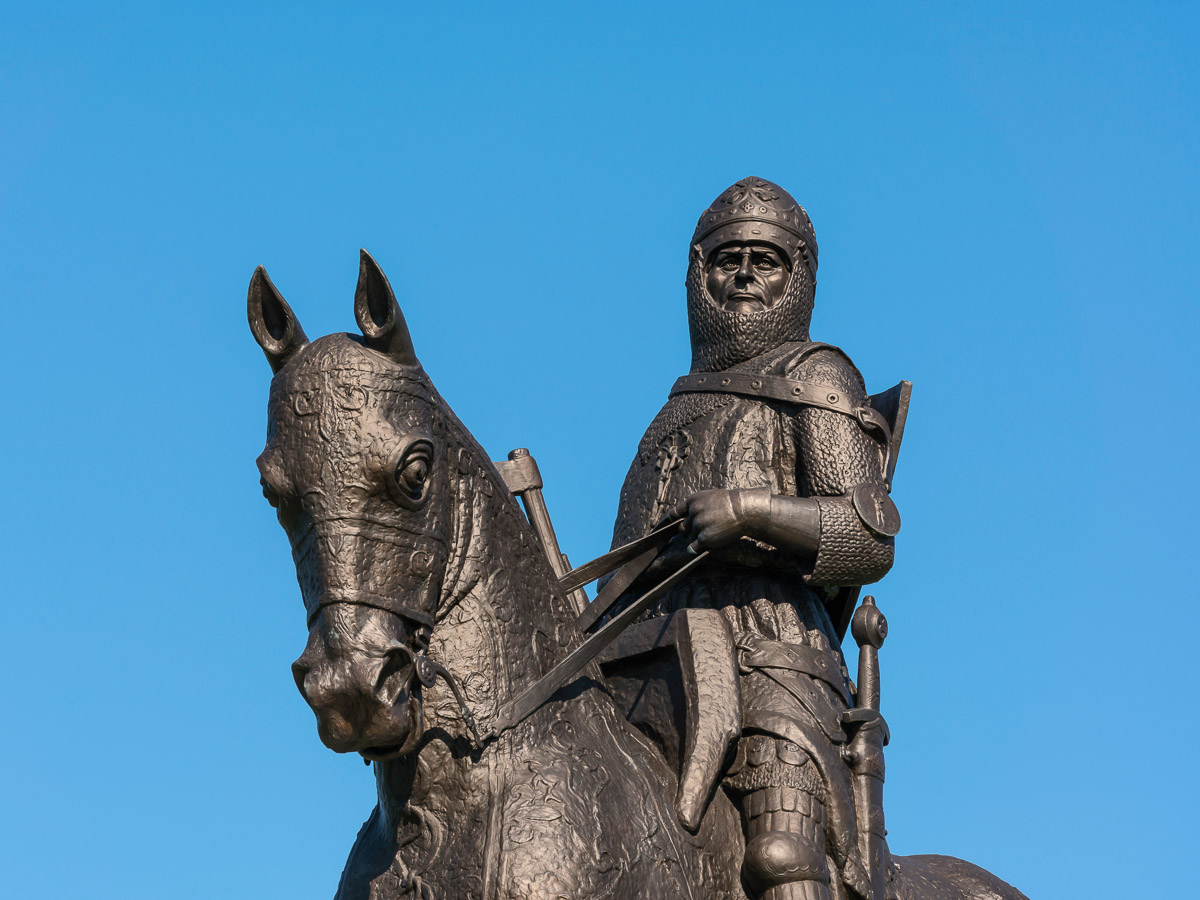 The Braveheart Comparison
While the cinematic experience of Mel Gibson's 1995 blockbuster Braveheart was nothing short of spectacular, the movie was historically inaccurate in many instances. Take the beautiful Princess Isabella of France – she was only 10 when William Wallace was executed and they never crossed paths, so not quite the adulterous affair shown in the film.
Its portrayal of Robert the Bruce himself was also misleading. Whilst he did switch allegiances during the early Wars of Scottish Independence, few accuse him of directly betraying Wallace, and certainly not to the point where he would stand by King Edward's side at the Battle of Falkirk.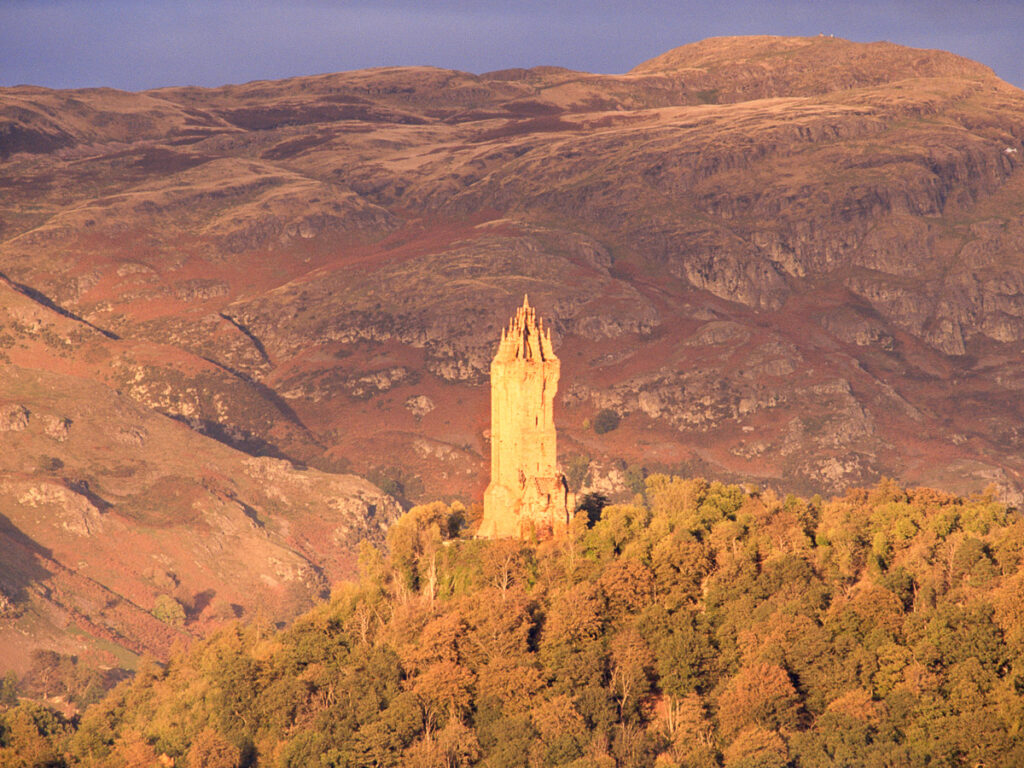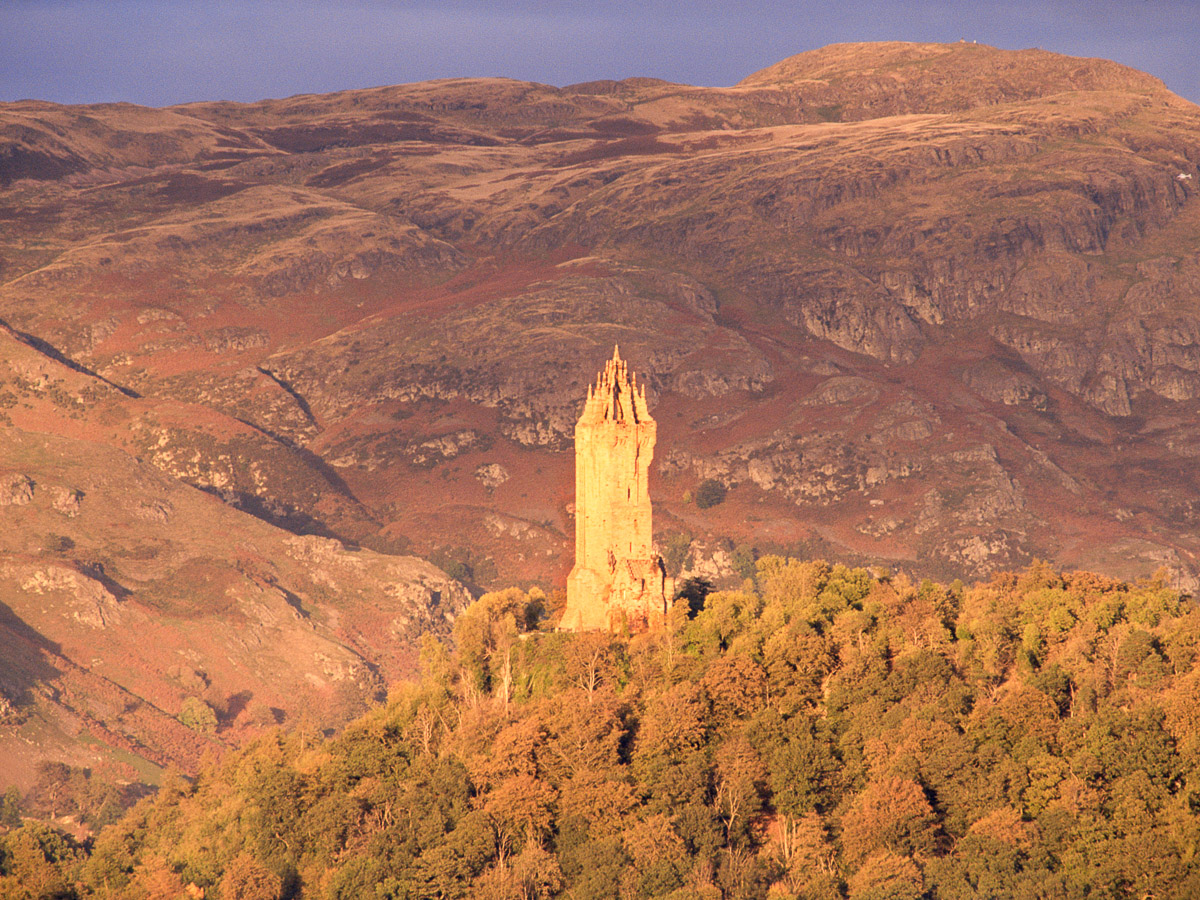 The True Story
The early years of Robert the Bruce can be mirrored with a much more recent Scottish figure – the famed poet Robert Burns. Not only are their initials shared, but they also both hail from Ayrshire, a historically strategic county overlooking the beautiful Isle of Arran on Scotland's west coast.
Turnberry Castle is believed to be the place of birth of the famous Scottish ruler, although a recent historical account claims that he may actually have been born in Essex, England.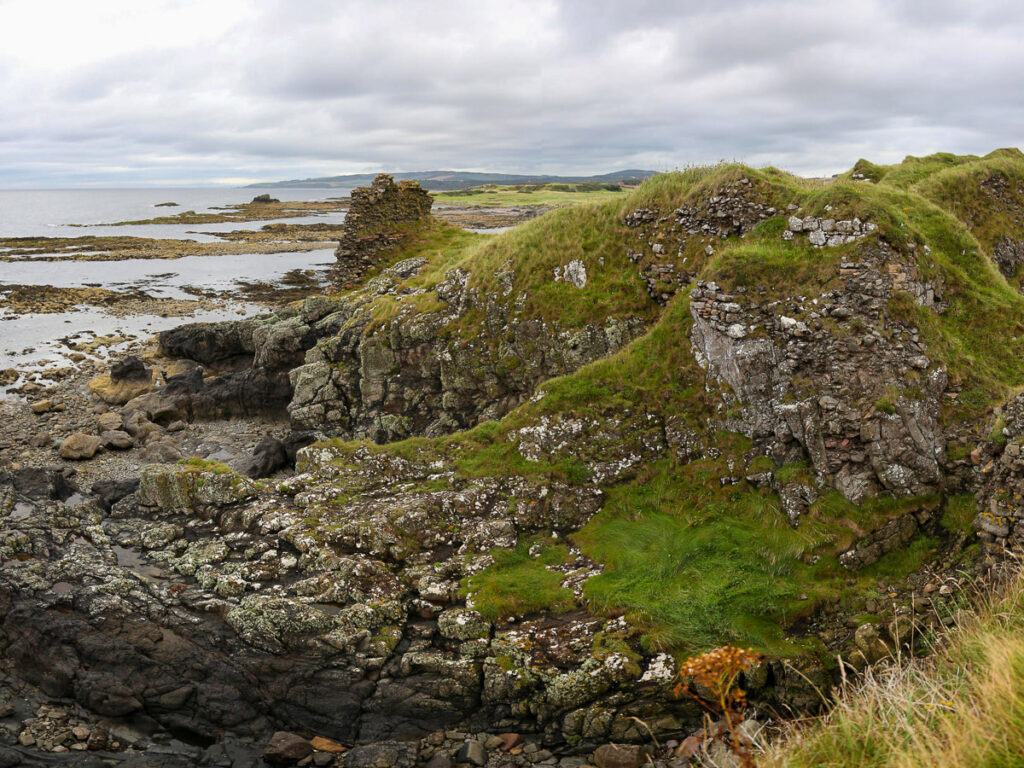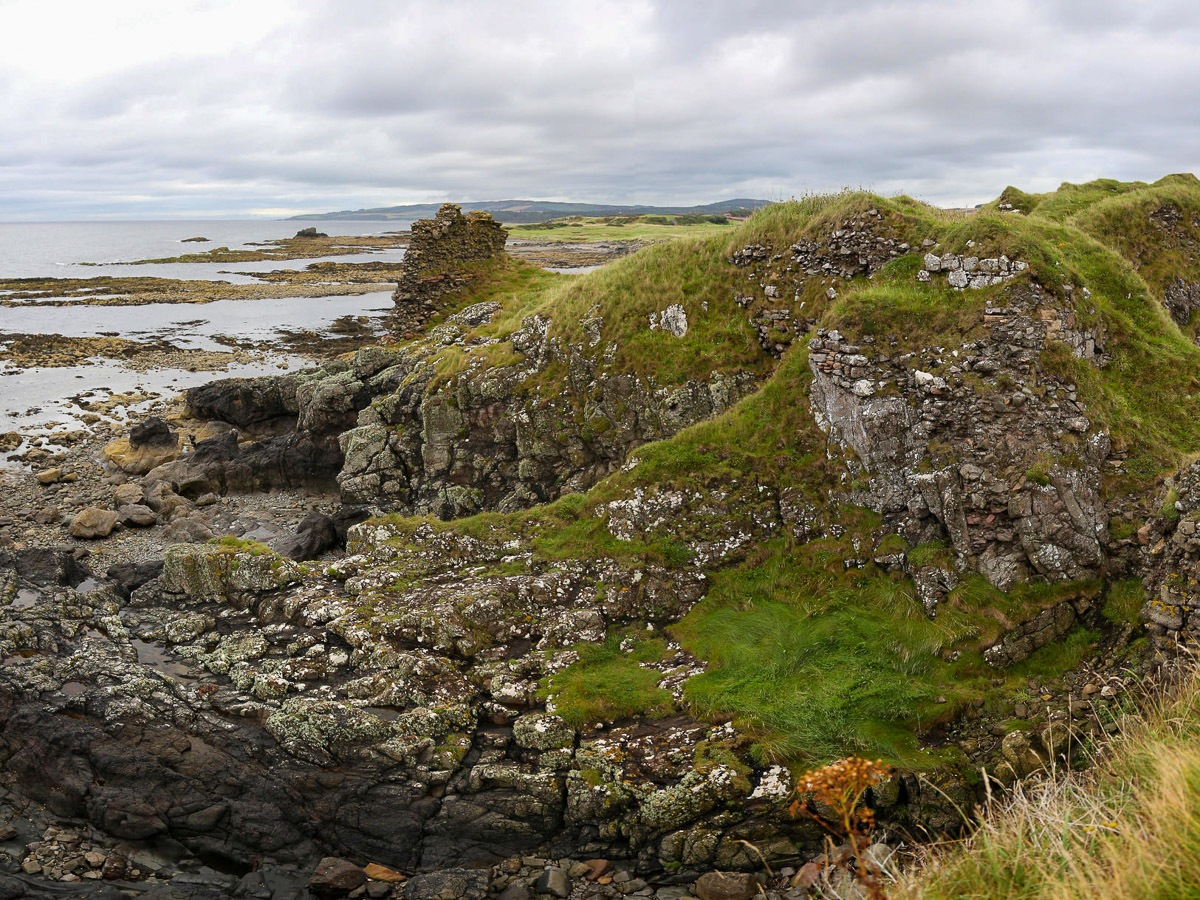 The son of an aristocratic family, Robert was distantly related to the Scottish royal family through his father, whilst his grandfather was a claimant to the Scottish throne when a succession dispute unfolded in 1290.
Most importantly, Ayrshire acted as the seat of Robert the Bruce, setting him on the path towards the throne.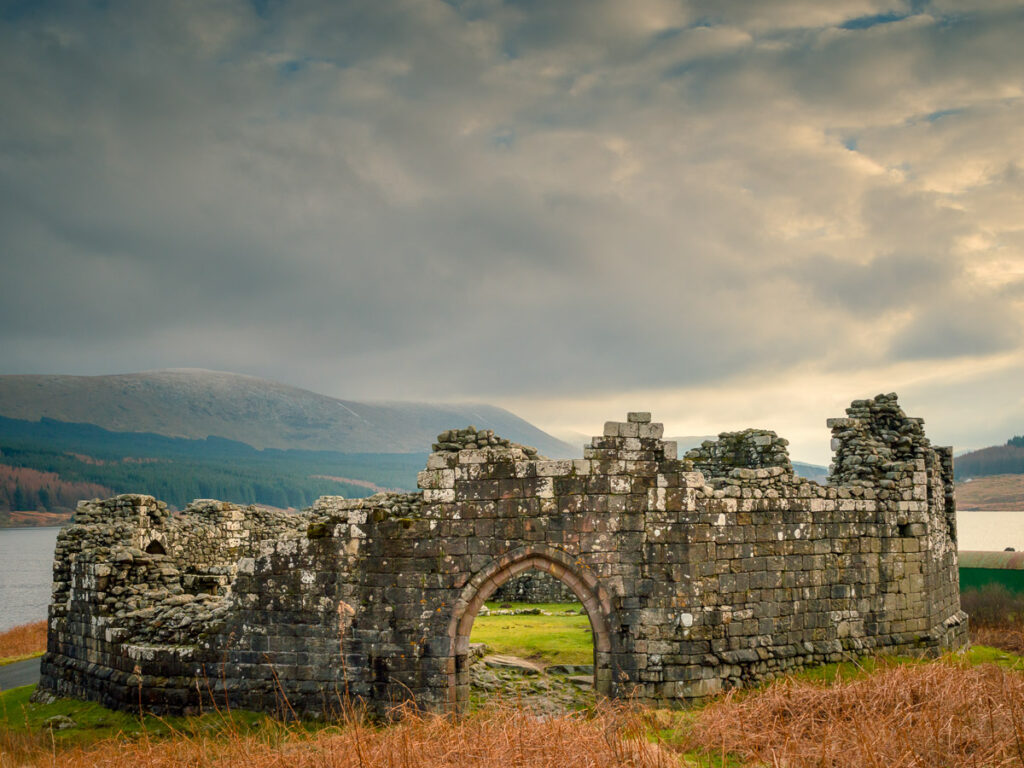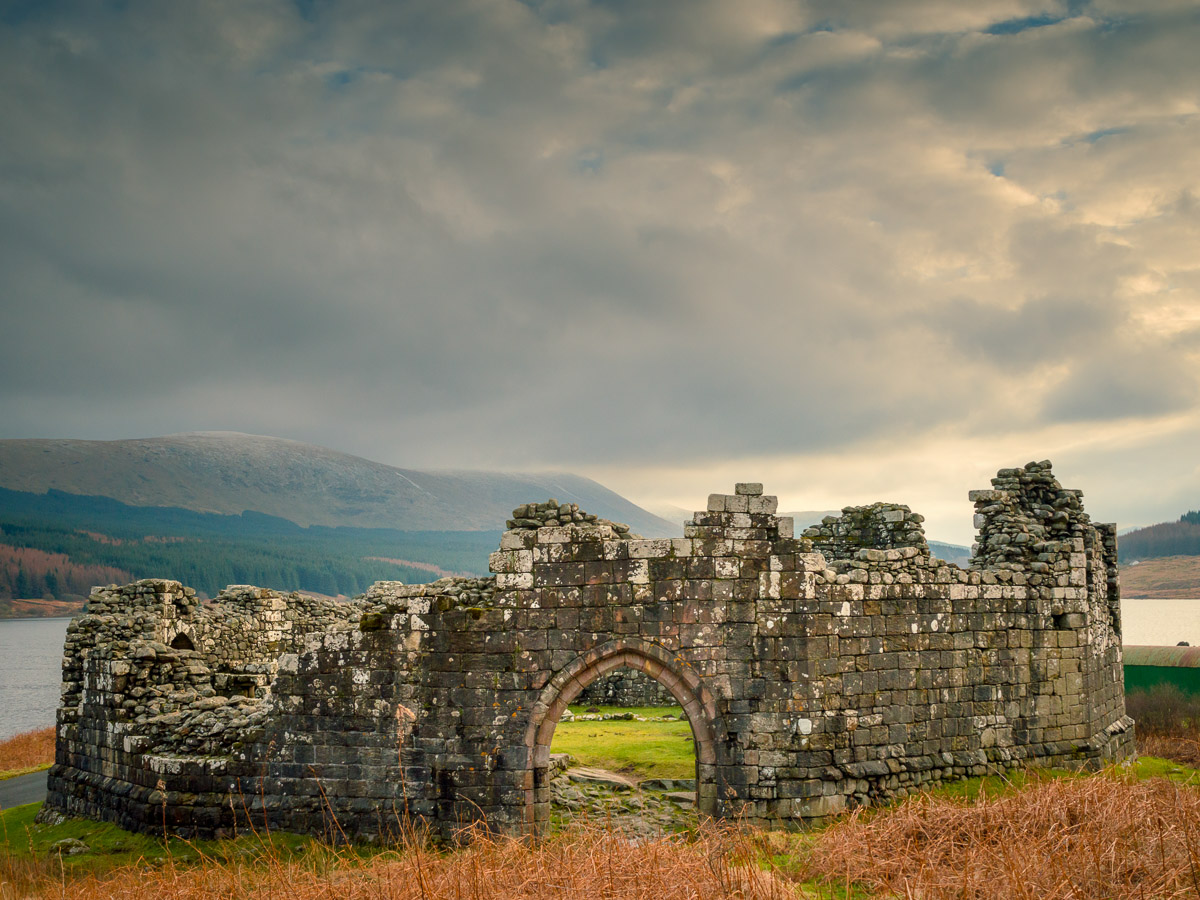 Wars with England
The first key marker in Robert's quest followed the death of Margaret, Queen of Scots, which resulted in John Balliol becoming King of Scotland and filling a political void north of the border. In defiance, Bruce and his father refused to acknowledge the new king and aligned with King Edward I of England, who used his influence on Scottish affairs to undermine Balliol's rule and began to impose English control over Scottish affairs.
With the old proverb "the enemy of my enemy is my friend" in mind, Scotland signed an alliance with England's arch-enemy France in 1295. This "Auld Alliance" was built on Scotland and France's shared need to curtail English expansion and protect themselves from invasion. The English king Edward saw the Auld Alliance as a declaration of war, and sped northward to Berwick-upon-Tweed (the first town in Scotland), where he butchered the entire population and razed Scotland's most important economic centre to the ground.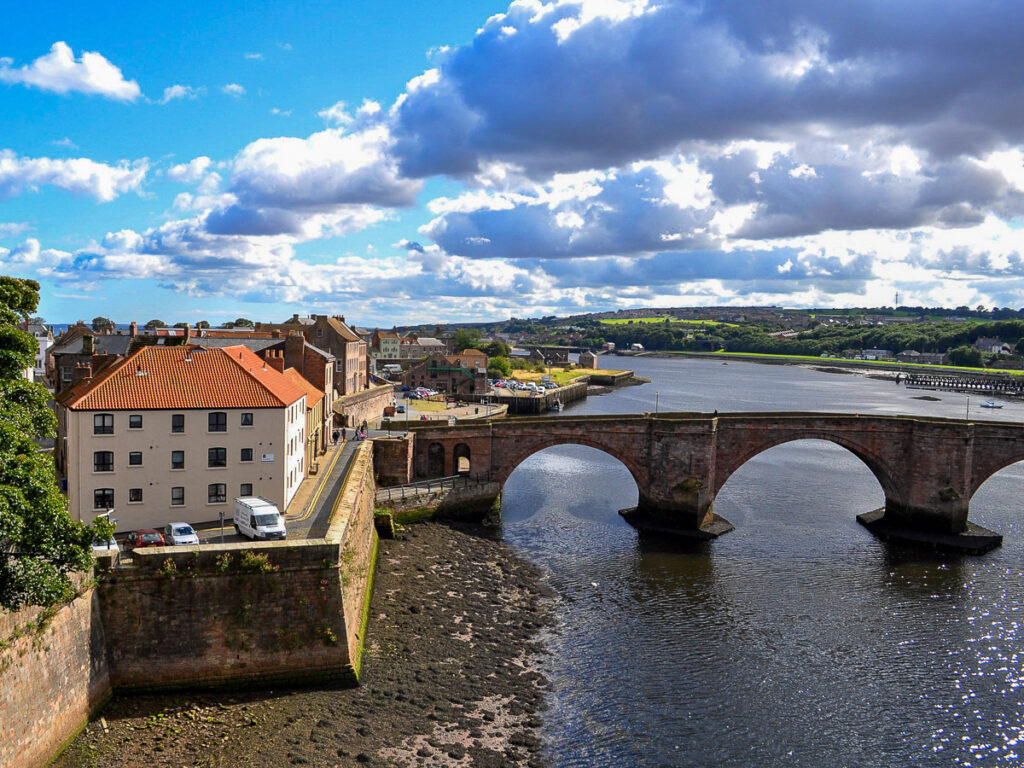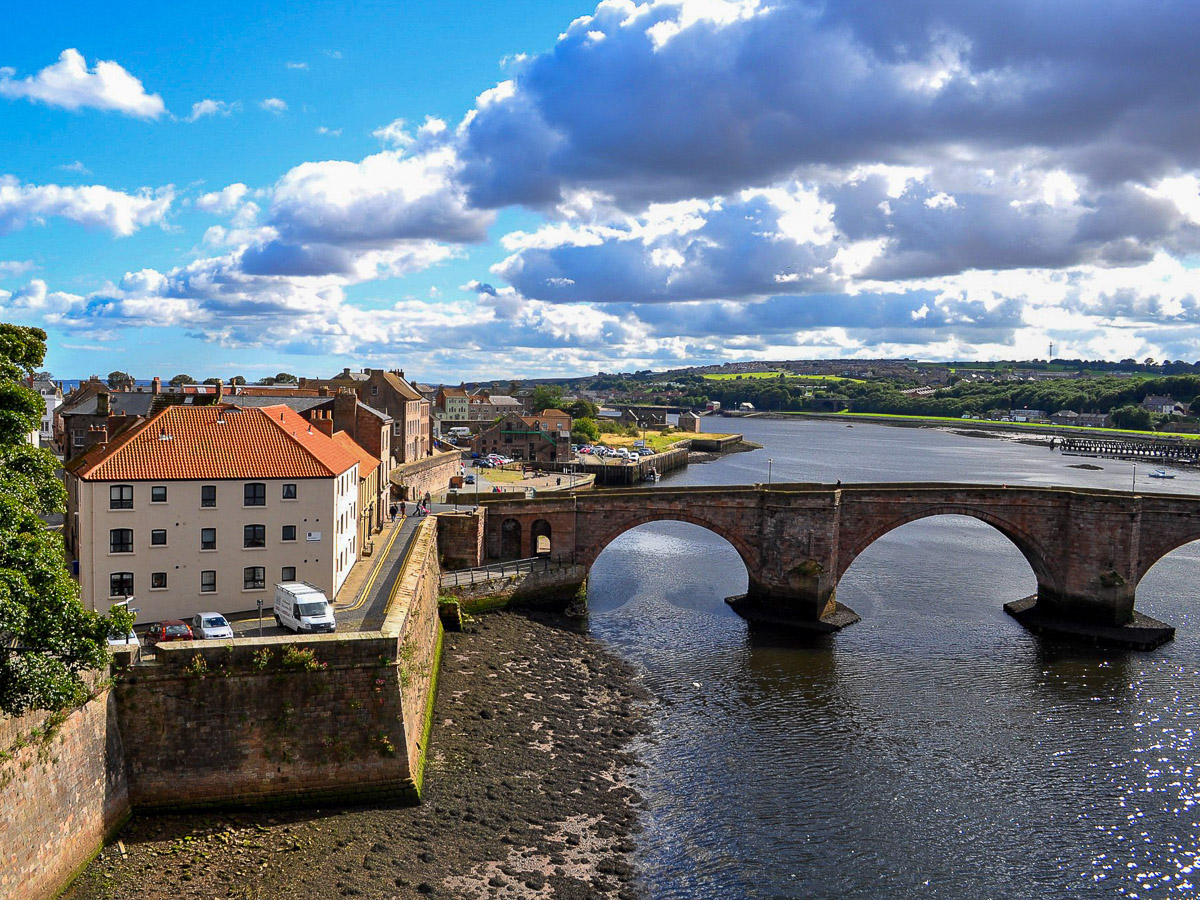 The colossal English army continued north and the King of Scotland, John Balliol, was imprisoned in the Tower of London, as England's grip tightened.
Scottish knight William Wallace began to gather a ragtag band of Scots willing to fight back. As the uprising gathered pace, the city of Stirling and its surroundings become an epicentre of the conflict.
In 1297, the strategic advantage of Stirling Bridge saw a vastly outnumbered Scottish army defeat England's heavy cavalry, only for Wallace's army to be swept aside at the Battle of Falkirk a year later as Edward sought swift retribution.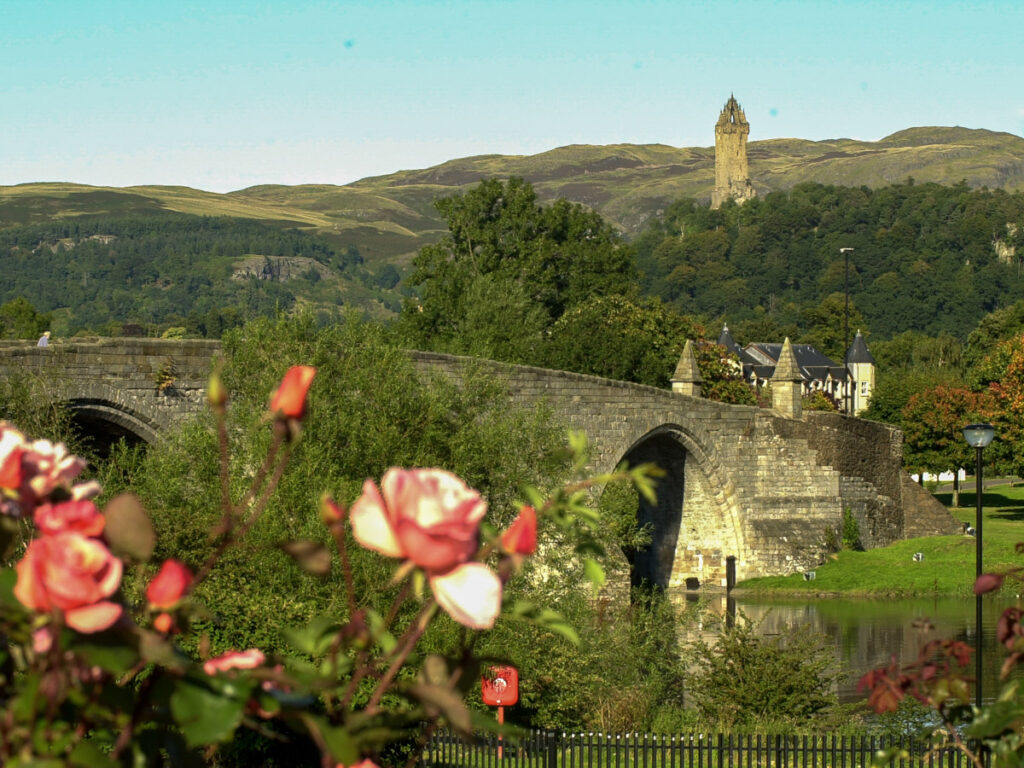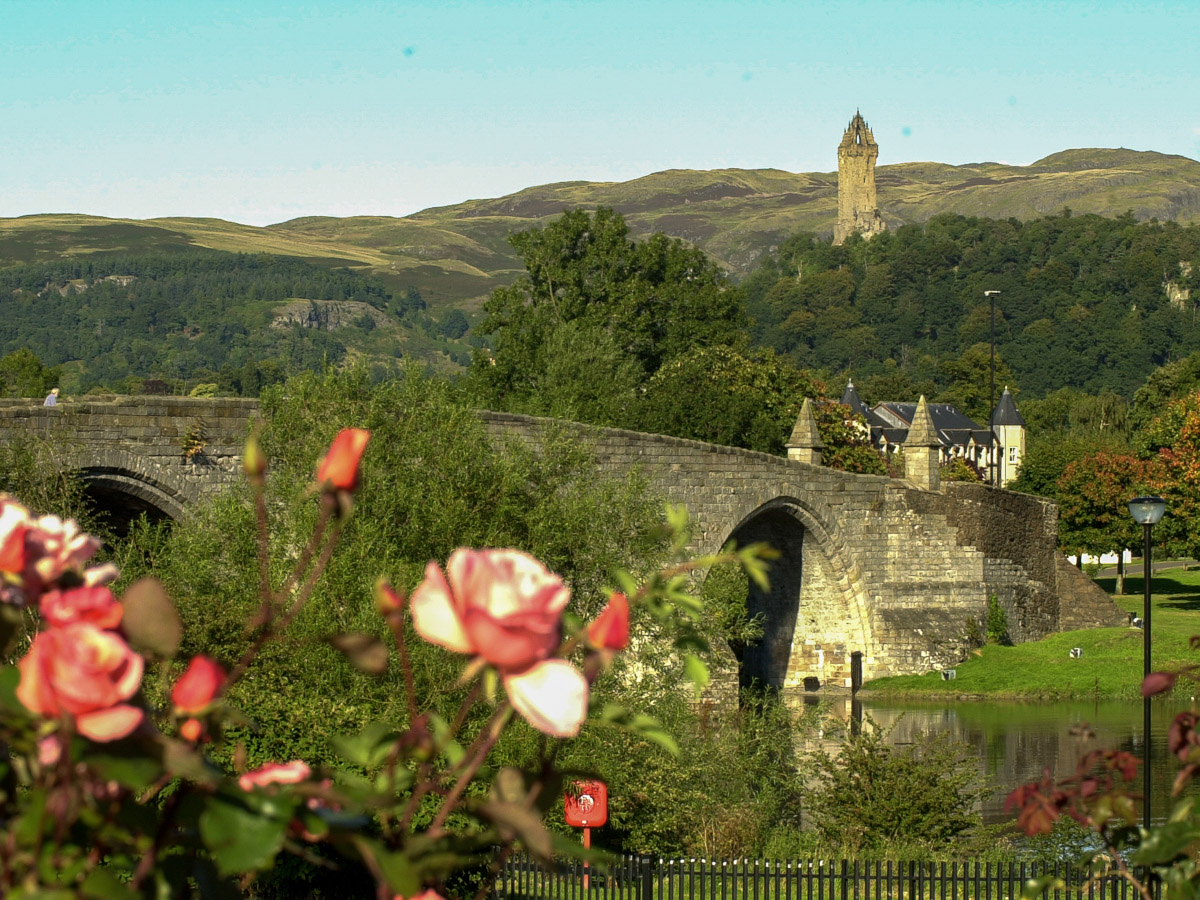 When Edward made peace with France in 1303, Anglo-French forces sacked Scottish towns with tremendous force. In the ensuing chaos, Wallace was captured and sent to London before being hung, drawn and quartered for treason.
Big Shoes to Fill
Following Wallace's death, Robert the Bruce was proclaimed as Guardian of Scotland and was crowned King at Scone Palace in Perthshire in 1306.
In the years that followed, Bruce routed English armies at Loudon Hill, plundered northern England, and besieged Stirling Castle. To halt the surge, Edward II rushed together an army which met its end at Bannockburn, where Bruce fought out his most famous victory against an army which outnumbered them three to one.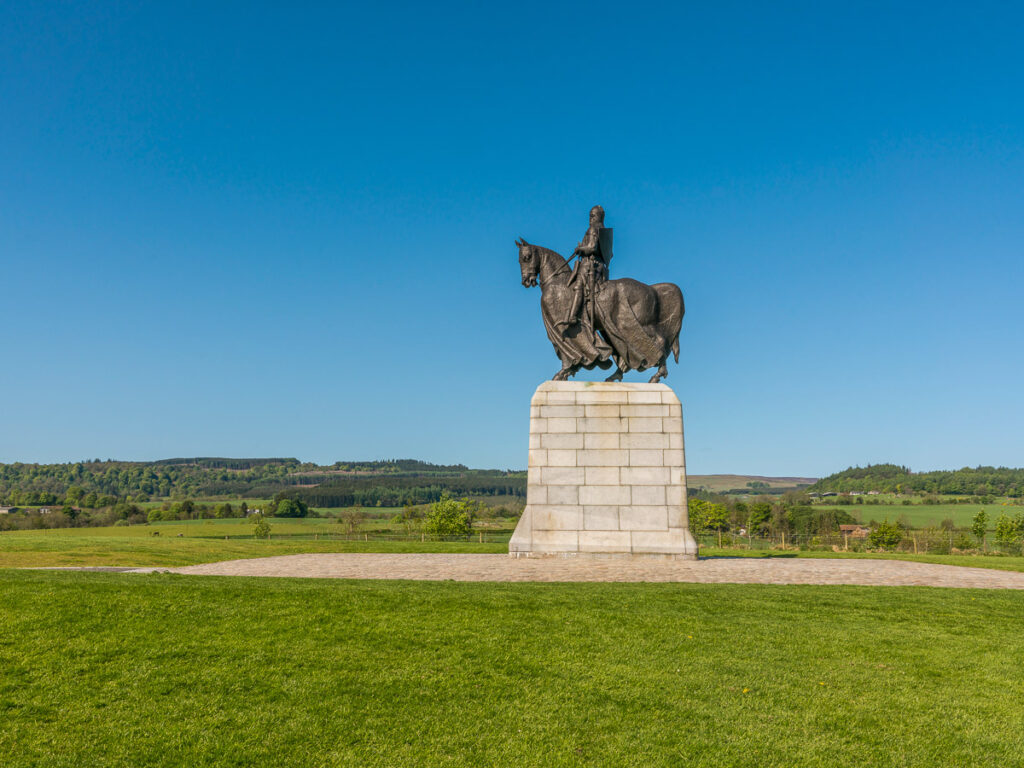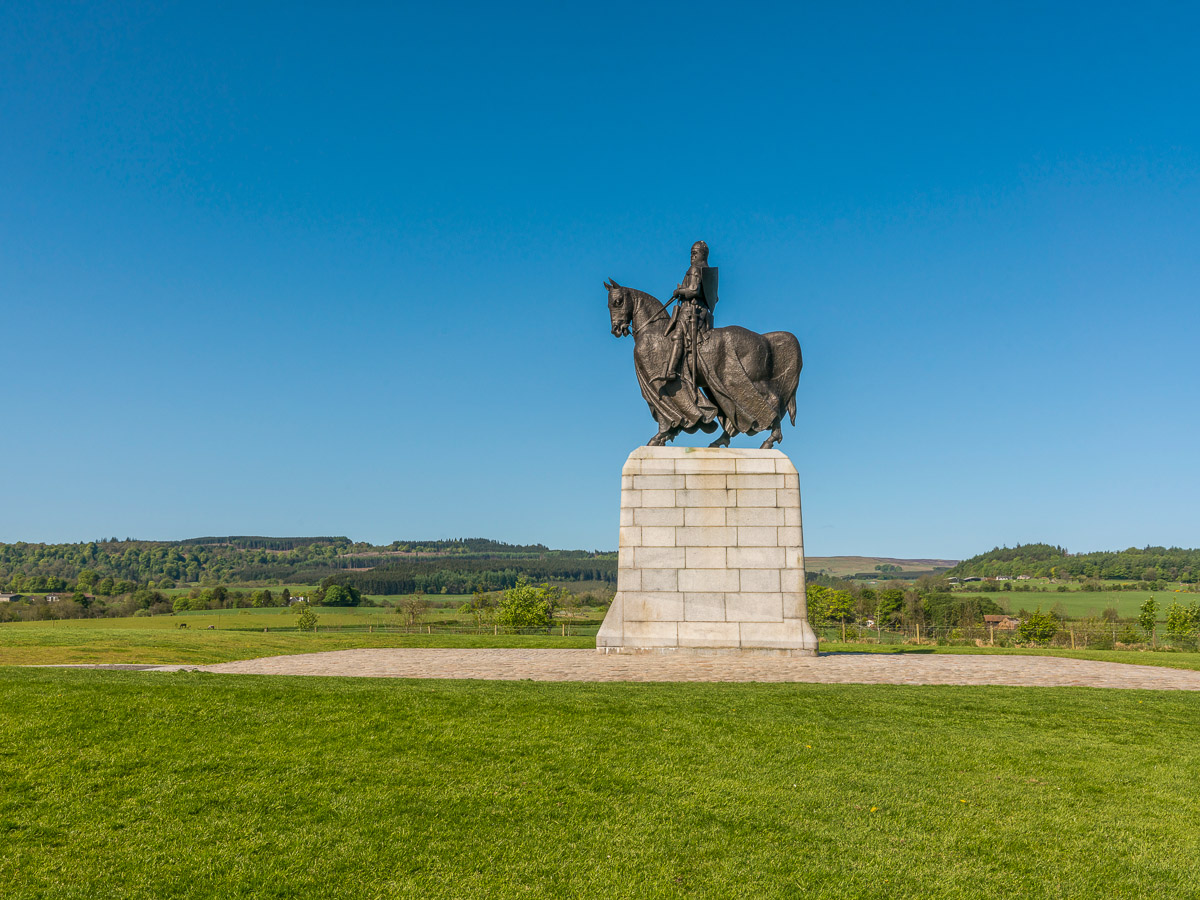 With the full backing of Scottish nobles, Scottish independence was asserted with The Declaration of Arbroath:
"As long as but a hundred of us remain alive, never will we on any conditions be brought under English rule. It is in truth not for glory, nor riches, nor honours, that we are fighting, but for freedom – for that alone, which no honest man gives up but with life itself."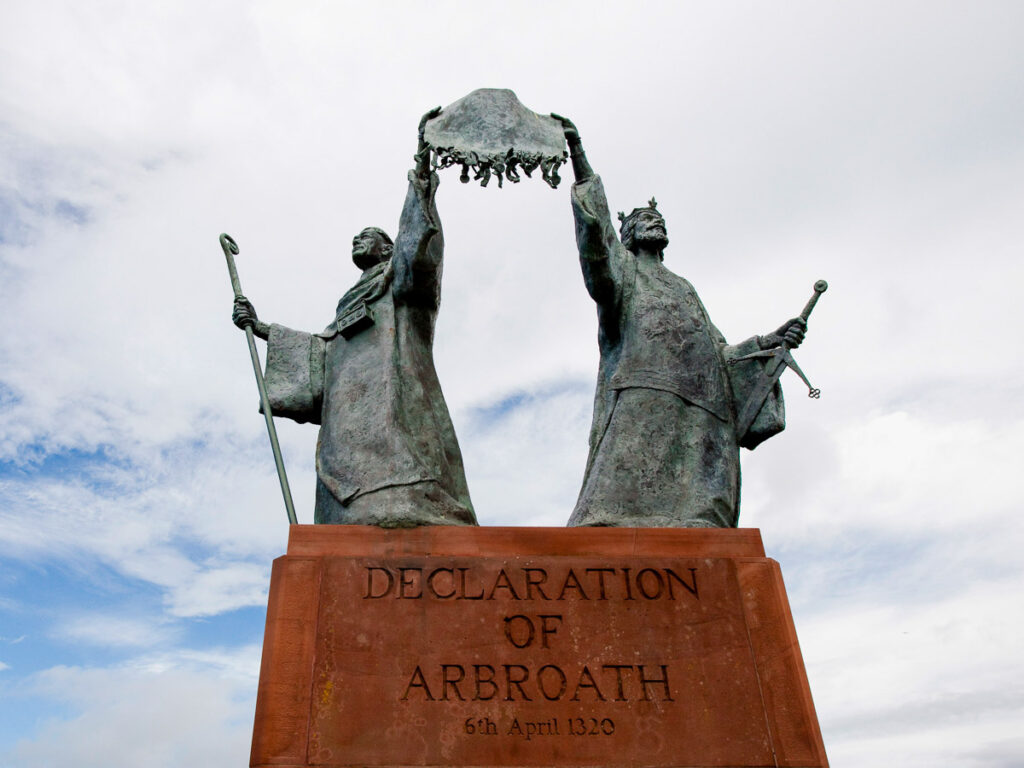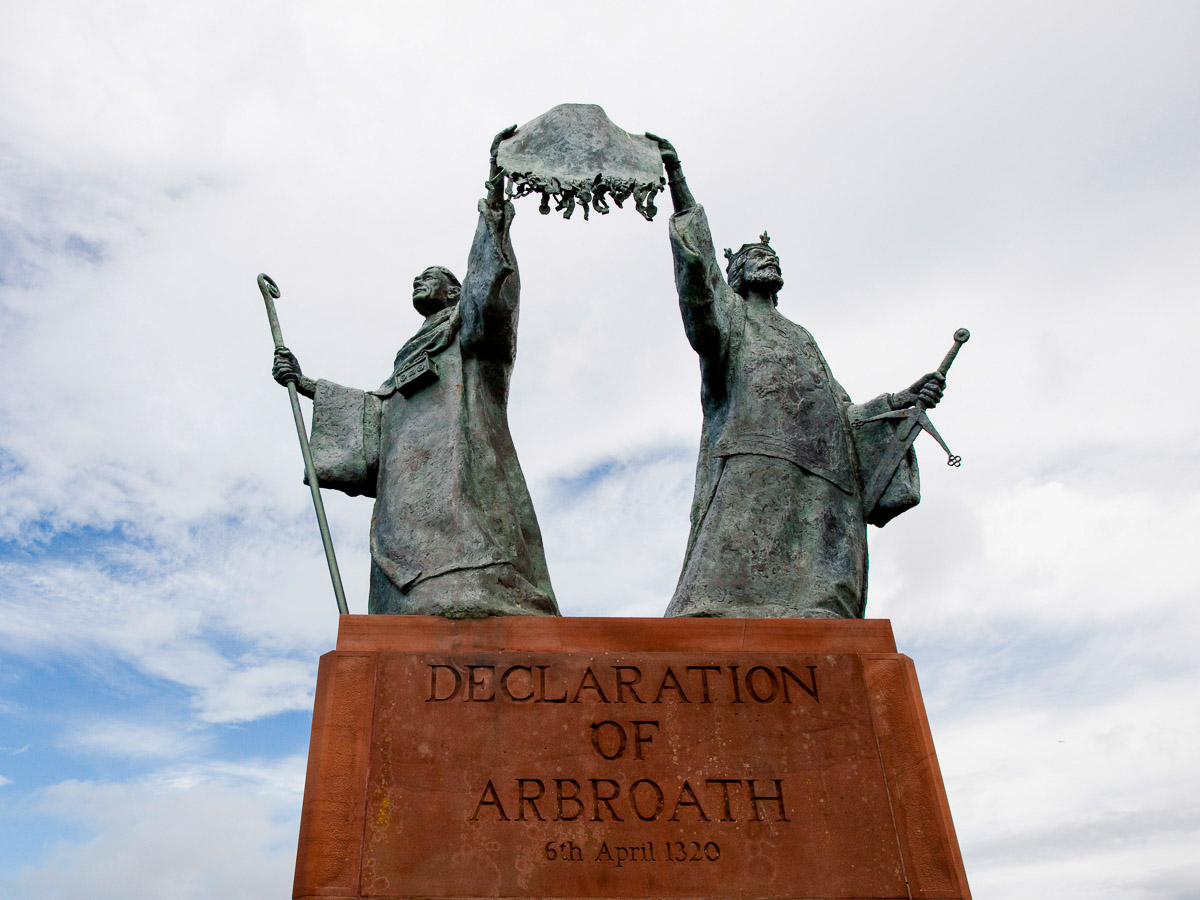 Despite a truce between Bruce and Edward II, full peace could not be achieved and sporadic warfare continued on both sides of the border. Finally in 1328, the Treaty of Edinburgh-Northampton was signed by Bruce and Edward III which granted Scotland's independence, bringing more than 30 years of conflict to an end.
Death of a Man, Birth of a Legend
Less than a year on, Bruce met his own end at Dumbarton's Manor of Cardross. Whilst theories about the cause of his death range from leprosy to syphilis, Bruce died a man who had succeeded in the immense task of securing Scottish independence against its much larger and more powerful neighbour.
Under the stewardship of Regent Thomas Randolph, Bruce's most trusted diplomat and 1st Earl of Moray, Scotland enjoyed a decade of prosperity before authority was transferred to David II, the eldest son of Robert the Bruce. Mirroring his father, English efforts to annex the throne were consistently rebuked and he passed away knowing that Scotland's monarchy was left in a commanding state.
The Body and Heart of Bruce
Today, Robert the Bruce lies buried in Dunfermline Abbey in Scotland's ancient capital of Dunfermline – a fitting resting place for a man of his stature. Despite being buried alongside dozens of Scottish monarchs, large carved stone letters spell out "KING ROBERT THE BRUCE" around the top of the bell tower.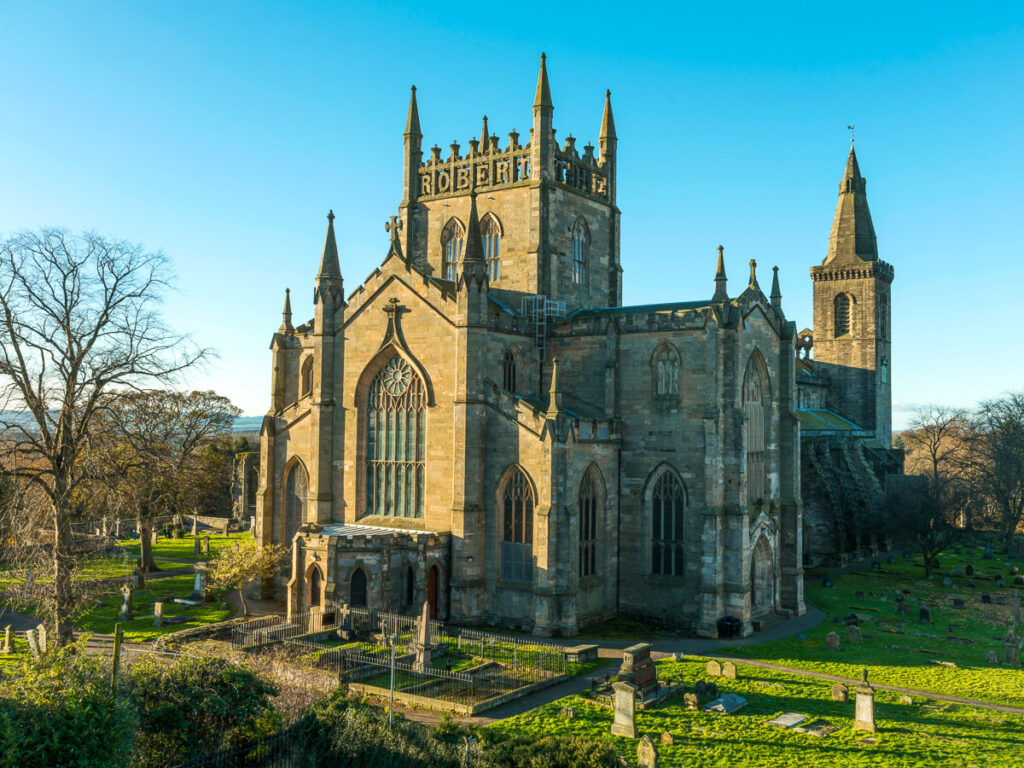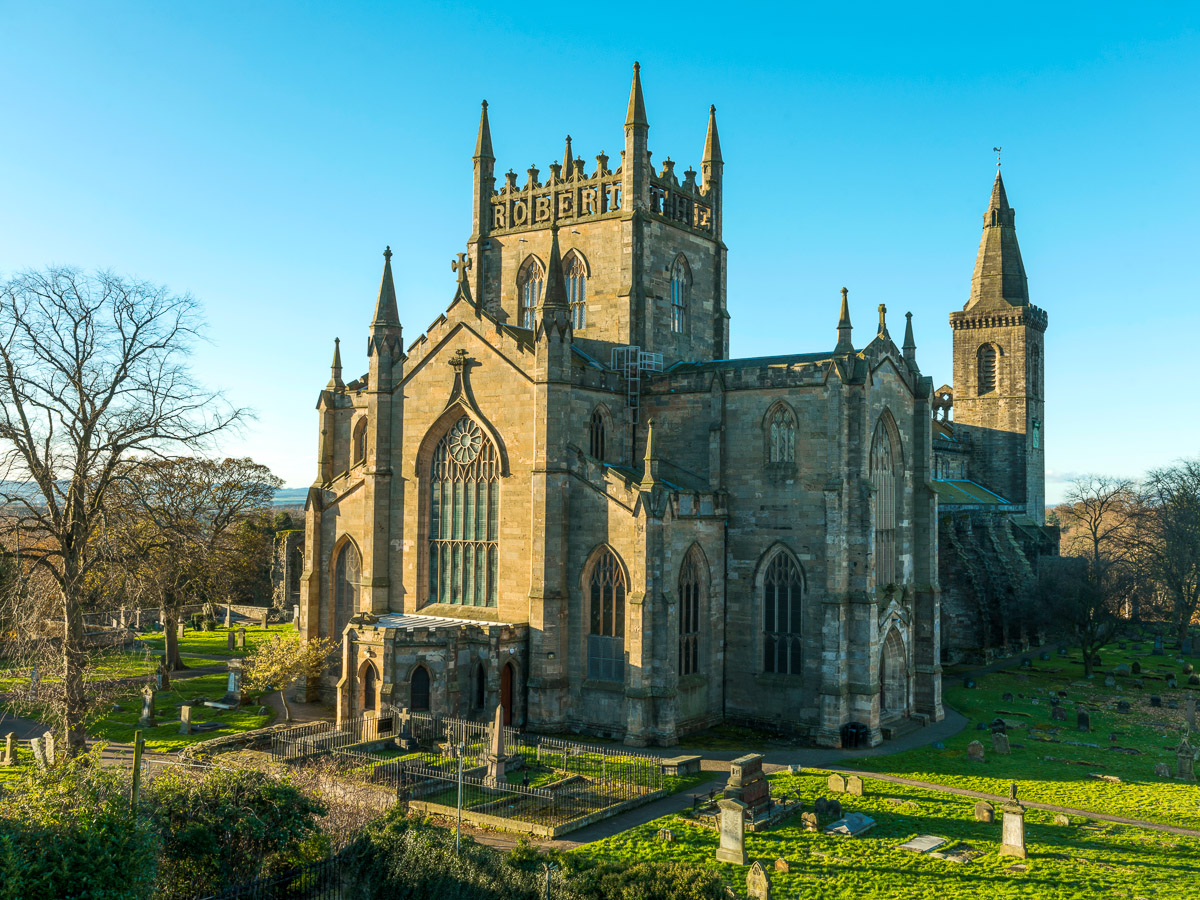 Bruce's heart is believed to be buried at Melrose Abbey in the Scottish Borders, having undertaken an arduous journey of its own.
It was Robert's final wish to have it taken on a Crusade, and it reached as far as the south of Spain before being returned to Scotland.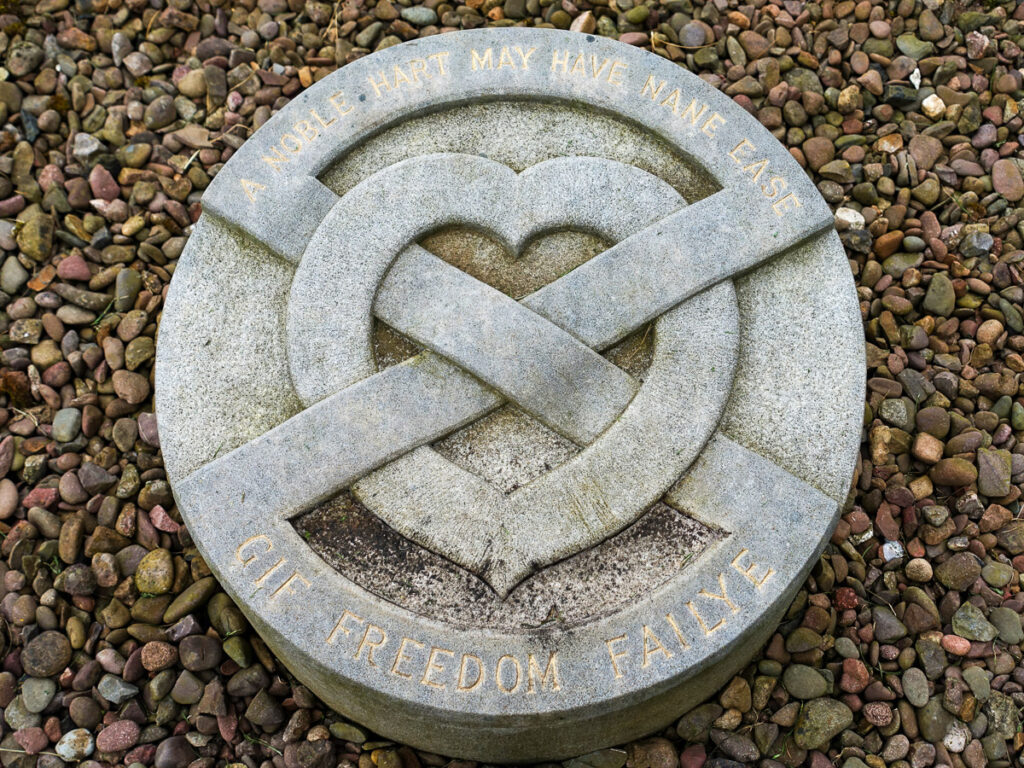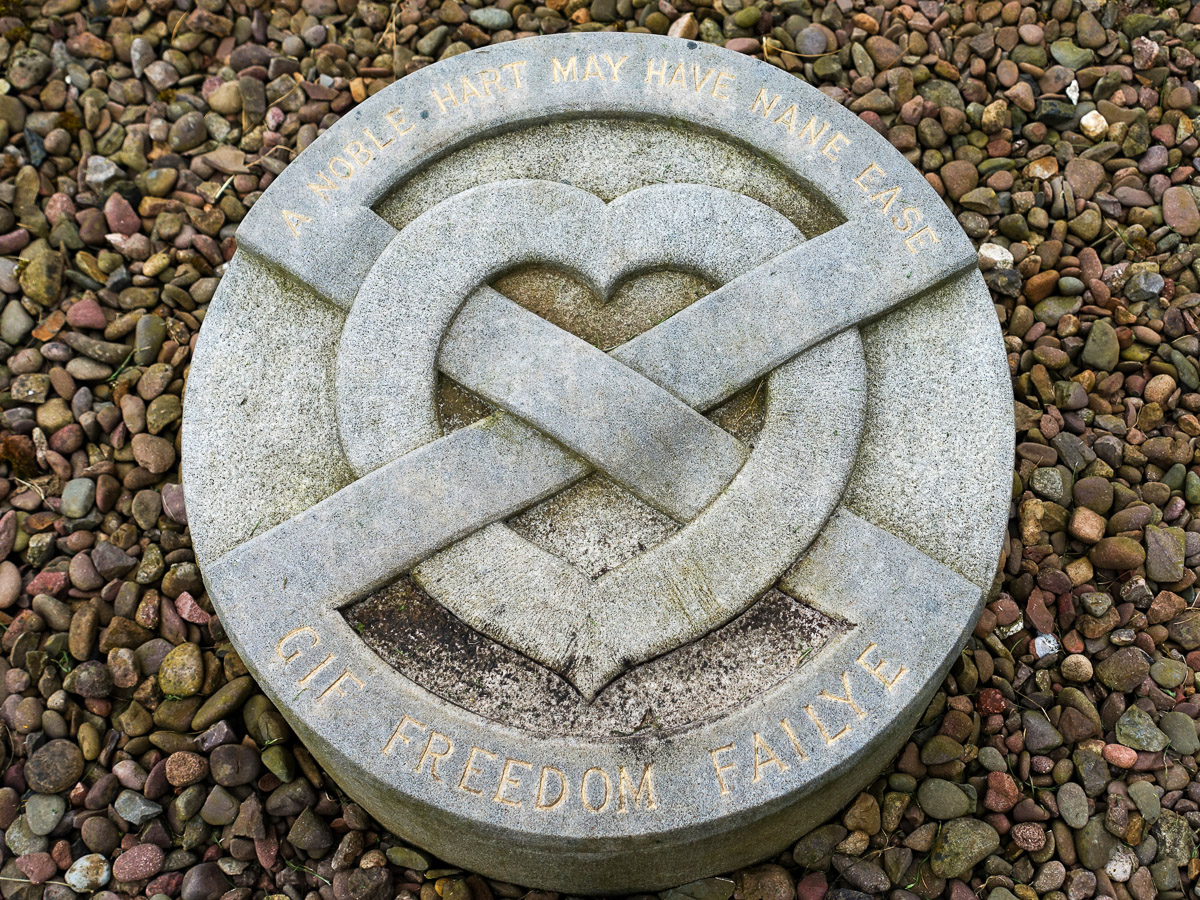 Follow in Bruce's Footsteps
If you wish to discover the incredible historic sites associated with Robert the Bruce along with some of Scotland's most beautiful regions then you've certainly come to the right place, as Absolute Escapes offer award-winning self-drive itineraries throughout Scotland.
Whether you'd like to reflect on Bruce's early years in the peaceful region of Ayrshire, or discover Stirling – home of historic sites such as Bannockburn, Stirling Castle, and the Wallace Monument – all of our itineraries are completely flexible and we would be delighted to tailor your trip to match your interests.
If we can help plan your unforgettable trip to Scotland then please do not hesitate to get in touch!