What is the West Highland Way?

The West Highland Way is a popular long-distance walking trail in Scotland. It stretches for 96 miles (154 km) from Milngavie on the outskirts of Glasgow, to Fort William in the Highlands.
Following historic drovers' roads and military passes, this famous trail takes you through some of the most beautiful and varied scenery Scotland has to offer. You'll pass through ancient woodland, skirt around the shores of Loch Lomond, and marvel at the rugged peaks of Highland mountains as you make your way towards Fort William.
I was lucky enough to walk the West Highland Way myself – a truly memorable and immensely rewarding experience which provided me with the essential first-hand knowledge to compile this ultimate guide to walking the trail …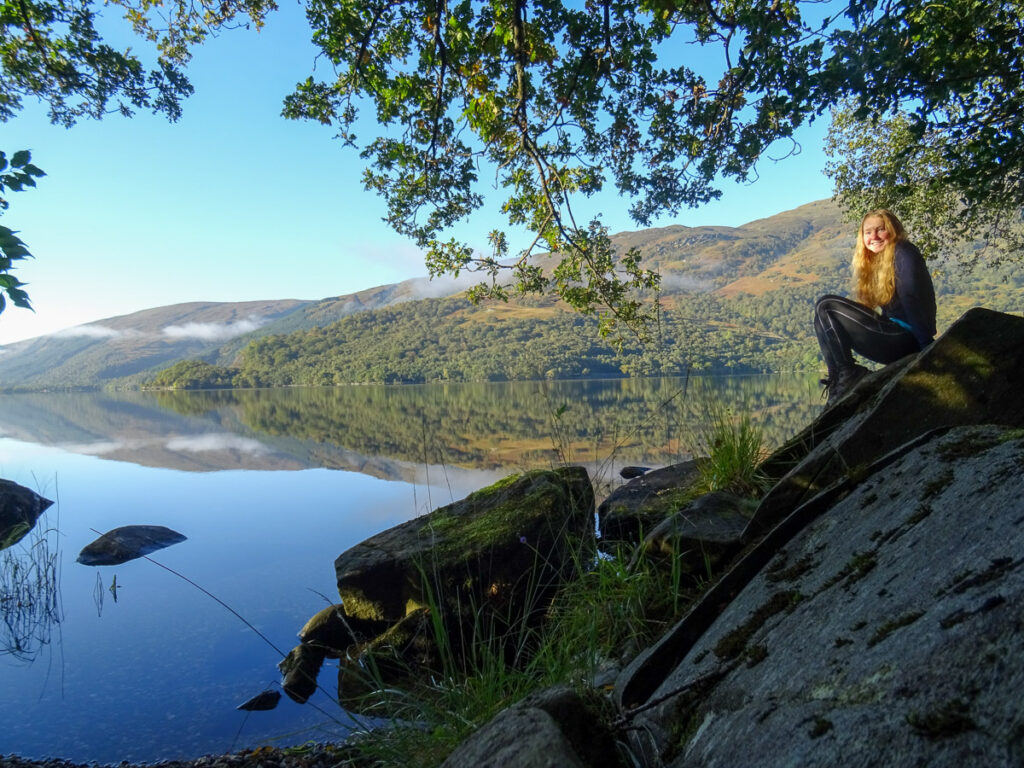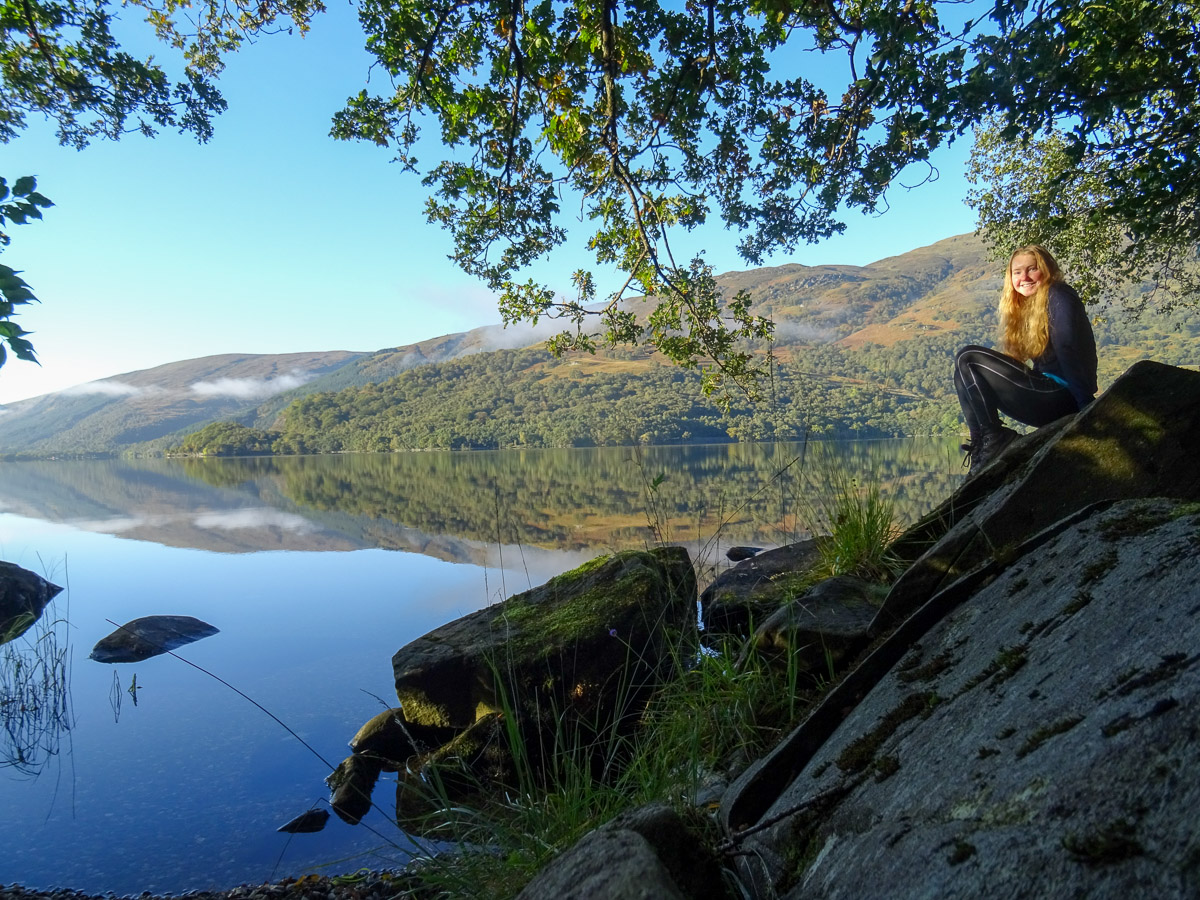 When is the best time of year to walk the West Highland Way?
The scenery on the West Highland Way is stunning all year round, and each season certainly has its charms. We'd recommend walking in the late spring or early autumn (fall) for the best chance of good weather, with a pleasant temperature for walking. The busiest month on the West Highland Way is May, closely followed by September. If you wish to walk around this time, we'd advise booking far in advance as accommodation along the trail fills up fast.
The summer months bring plenty of warm long days, usually busy with walkers and their nemesis; the midge. However summer can be a really rewarding time of year to walk, with long days which allow you to take your time and soak up the scenery.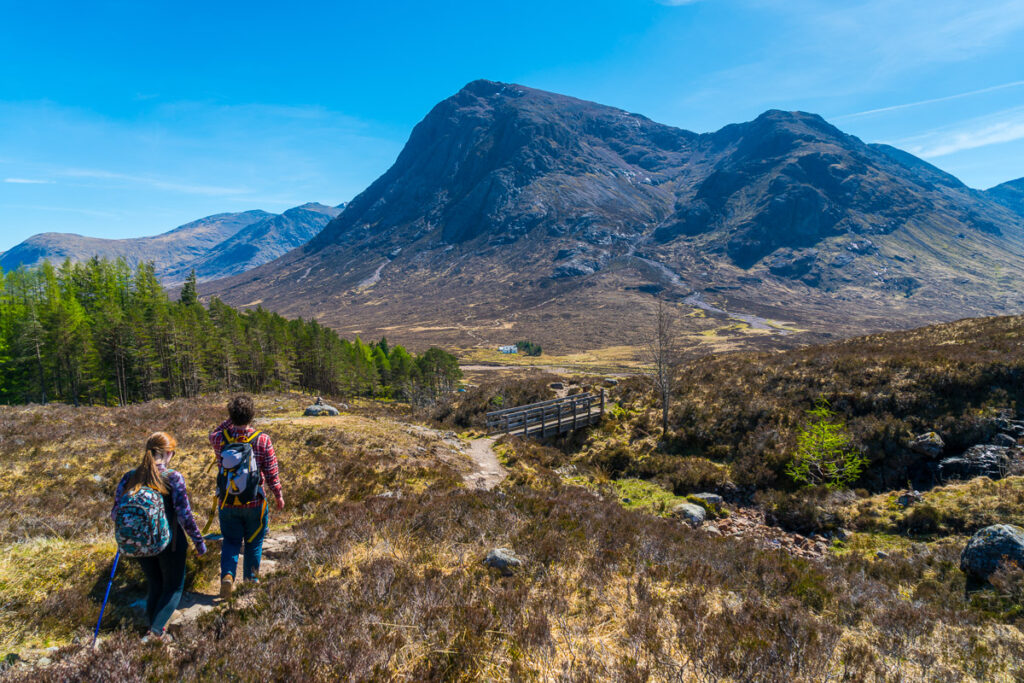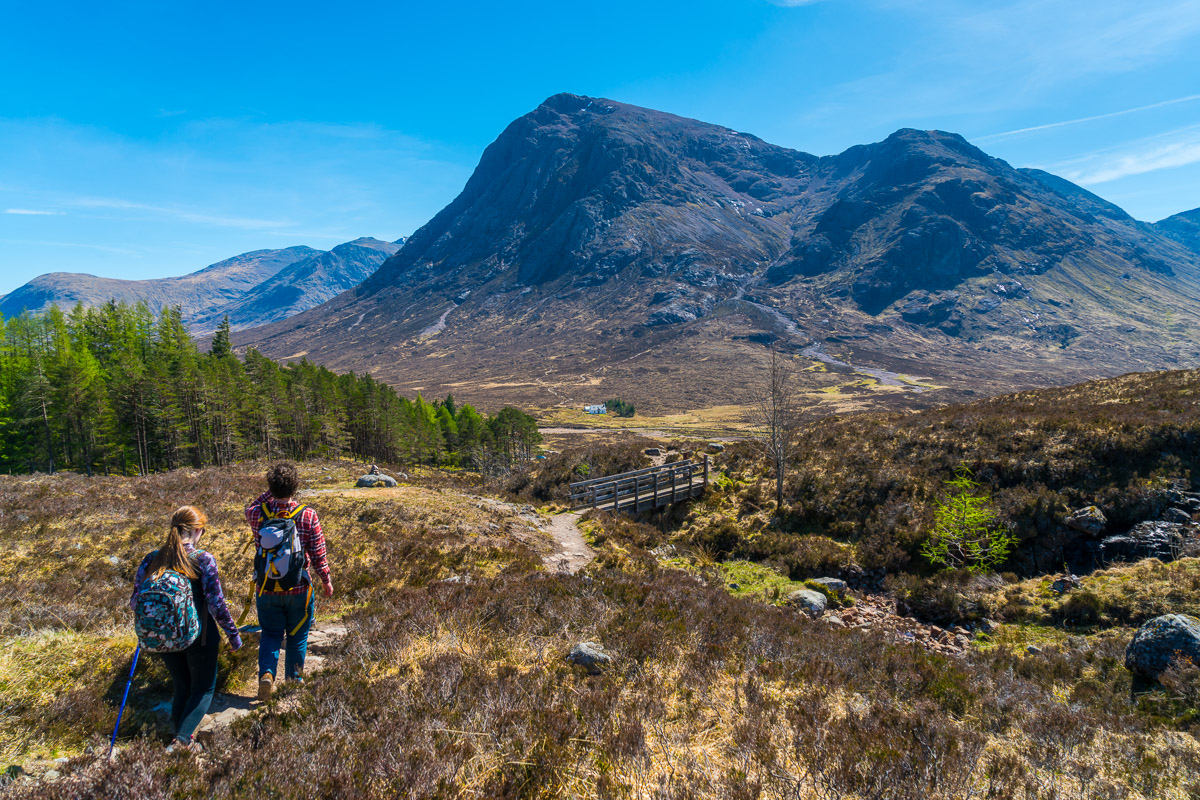 At the end of September and into early October (when I walked the West Highland Way), you do take a bit more of a gamble with the weather, but this is rewarded by the glorious autumn colours vividly framing your every view!
Winter on the West Highland Way can also be stunning. Crisp clear days and the wild empty landscape of a perfect snow globe. However that is only the very best case scenario, and many walkers are deterred by the lack of daylight, and the more common winter weather of low cloud, howling winds and battering rain! Unfortunately (or perhaps fortunately), Absolute Escapes don't offer the West Highland Way in the winter, as the baggage transfer company and many of the accommodations along the trail shut for a well-deserved break.
If considering walking in winter, you should have good navigation skills and carry a map and compass as the path has been known to disappear completely under snow and ice, becoming treacherous at times.
Whenever you choose to walk, make sure you are prepared for all weather. Scotland's climate is mischievous and changeable. We think this variation makes it exciting and wild – you could well expect to experience all four seasons in a day regardless of when you're walking!
Is there public transport along the Way?
Yes! Whilst some sections are more easily reached than others, the West Highland Way does intersect with bus and rail routes. This means you have the option to skip some sections if you are tired or just want a break from walking. More happily, it means you can arrange to have a friend join you along the way.
Buses
Scottish Citylink buses run between Glasgow and Fort William, and stop at Inverarnan, Crianlarich, Tyndrum, Bridge of Orchy and Glencoe. From Glencoe village, you can change and catch a Stagecoach bus which will stop at Kinlochleven and Fort William.
Train
ScotRail operate most train services across Scotland. The train line can be used to get from Glasgow to Milngavie. It also runs up the western side of Loch Lomond on the route from Glasgow to Fort William. It rejoins the West Highland Way with stops at Crianlarich, Tyndrum and Bridge of Orchy, before disappearing off into the wilderness of Rannoch Moor, emerging again at Fort William.
Boat
In the summer months, several ferries run across Loch Lomond, which can link up with the train stations (Tarbet & Ardlui) and bus stops (Luss,Tarbet, Inveruglas & Ardlui) on the other side of the Loch to the West Highland Way. This can be a novel way of breaking up the challenging section to Inverarnan, or just a nice idea for an additional day sightseeing from Balmaha or Rowardennan.
The website Traveline Scotland can be useful in planning your journey by public transport.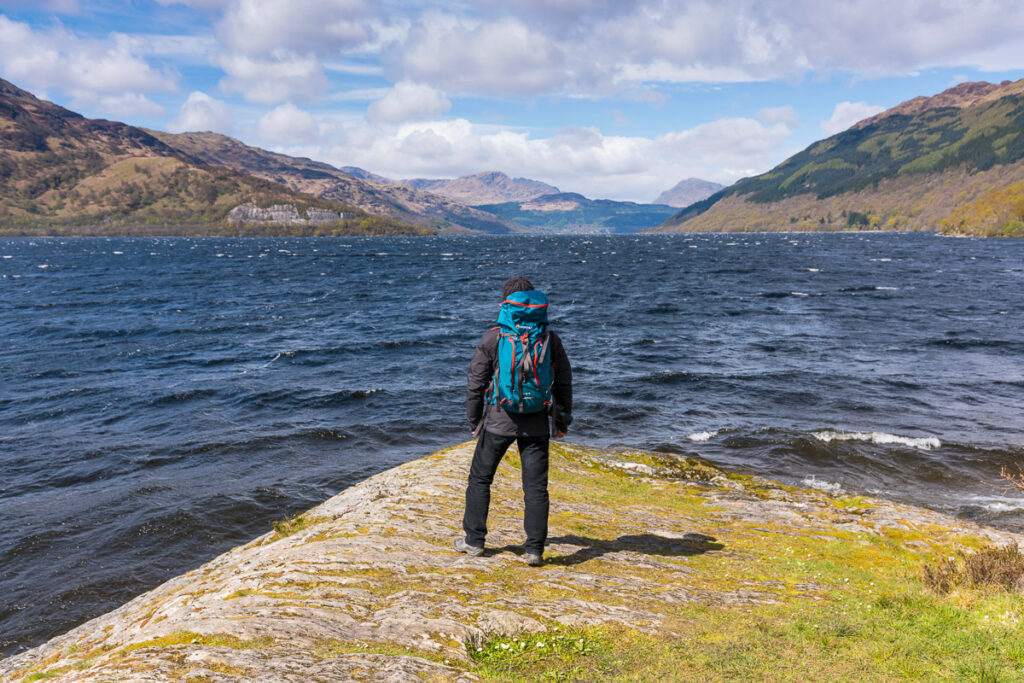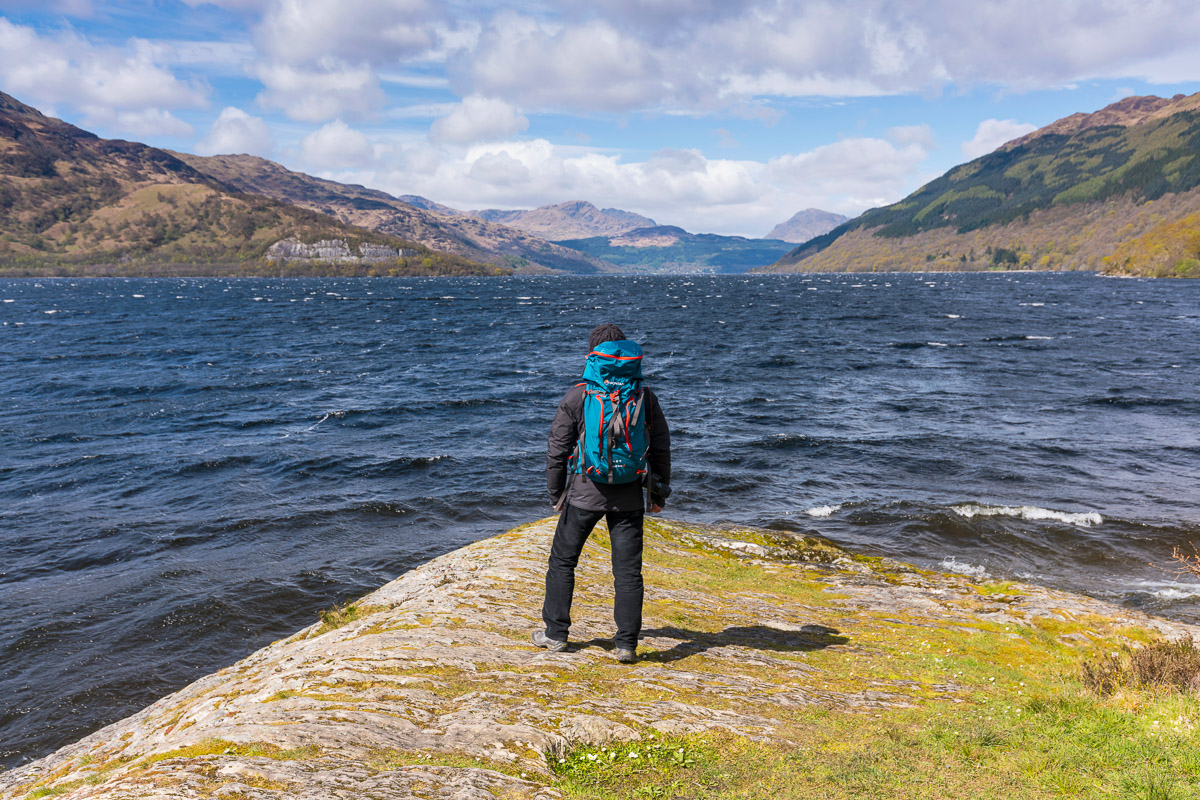 How do I escape the midges?
Midges are tiny biting flies, notorious in the Highlands of Scotland for terrorising anyone who ventures outside in 'midge weather'. Though midge bites are itchy and annoying, they are really just small red pimples and the midges carry no diseases.
The worst time for midges is generally from early June through to September. Even in peak midge season, the little creatures can be easily deterred. Their wings are so small that they cannot fly in wind over 7mph, and they are unlikely to bother you too much while you are walking. In true Scottish fashion, they also don't cope very well with sunlight. A sunny day will dampen midge activity, leaving you to enjoy your sunny stroll in peace!
If the weather doesn't take care of the midges for you, there are steps you yourself can take to greatly reduce your chance of being bitten.
If you would like to combine glamourous fashion with midge protection, then look no further than a stylish midge net. These are available as head nets or long-sleeved over-tops, and minimise the skin exposed to midges.
We also recommend 'Smidge' midge repellent. It has quite a pleasant fragrance to humans, but repulses the hungry midge. The Smidge website is also quite a useful resource, with a 'Midge Forecast' you can check to keep up to date.
You'll find both of these on sale in many shops, campsites and hotels along the West Highland Way.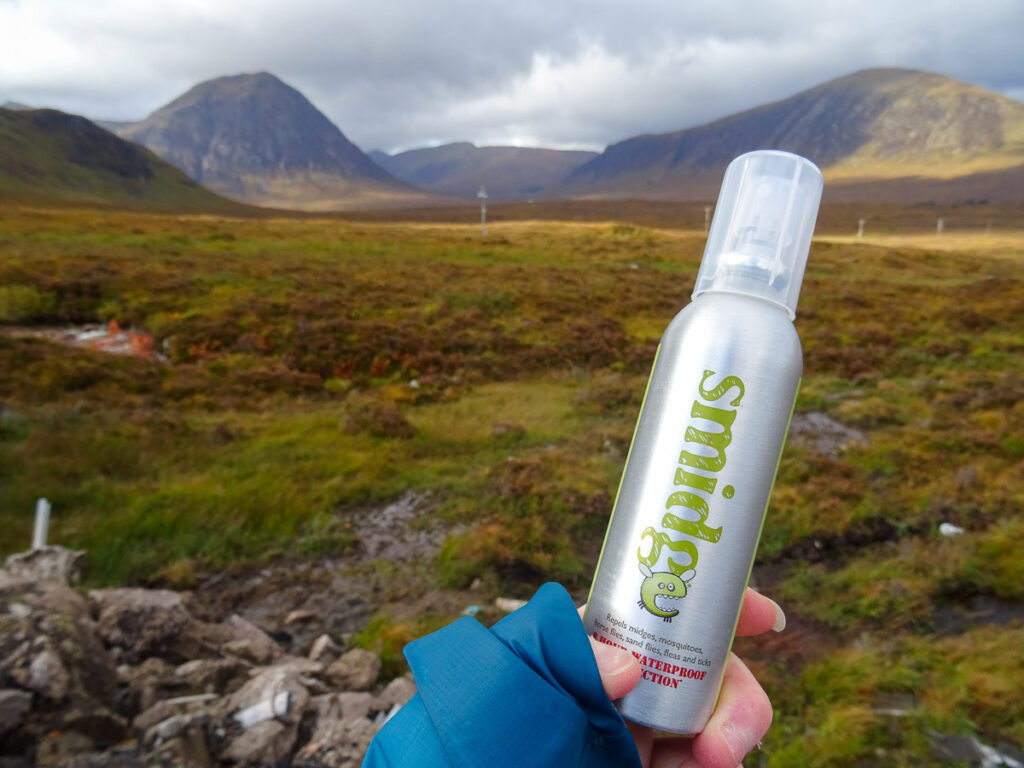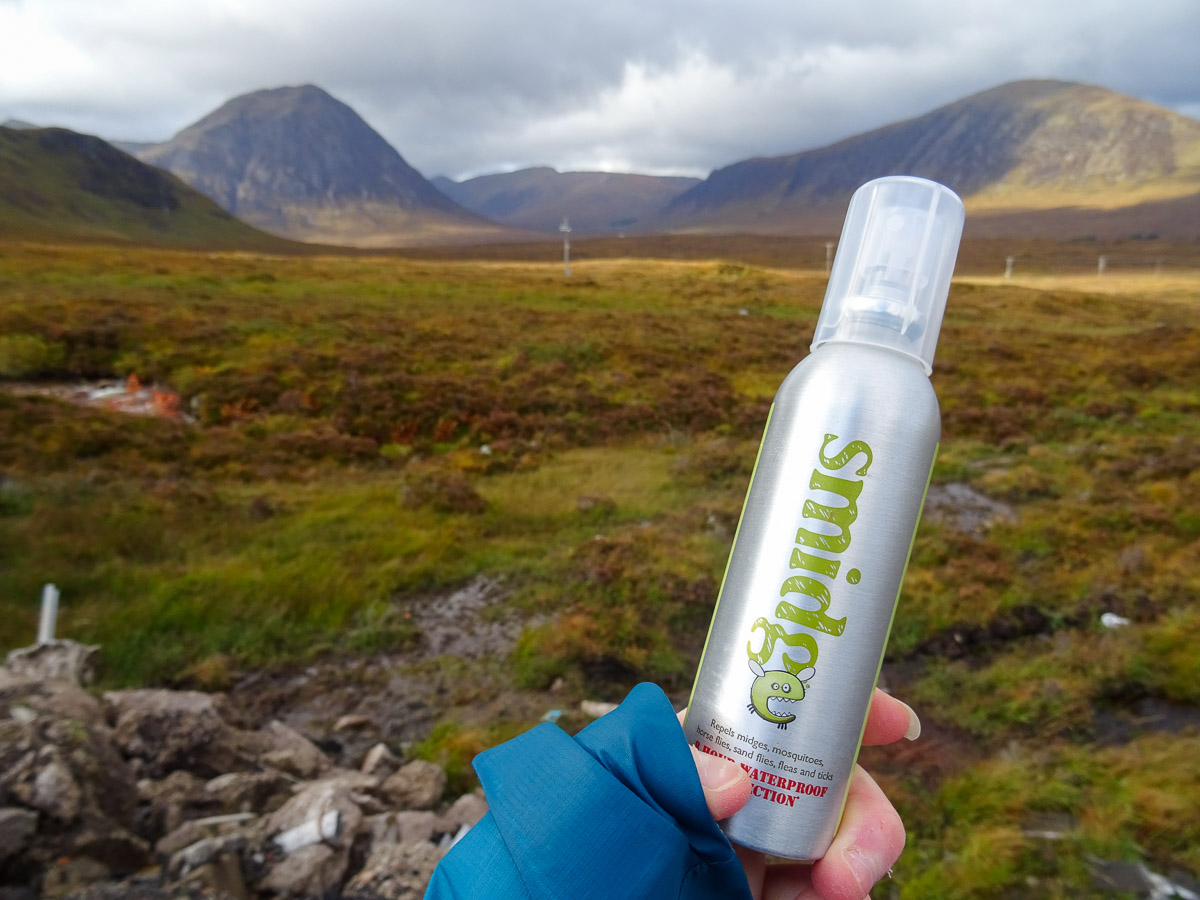 Where should I add a sightseeing or rest day?
The West Highland Way passes through some stunning scenery, and you'll definitely want to stay a little longer in some of the places you pass through.
Here are our picks for the best places to add an extra day along the way:
Rowardennan
For a leisurely day here you can take a cruise across Loch Lomond, or if you're feeling energetic, climb the most popular Munro; Ben Lomond at 974m (3196 ft). The panoramic views over the islands of the loch are sublime, and on a clear day you can see right across to Ben Nevis and the end of your walk on the West Highland Way.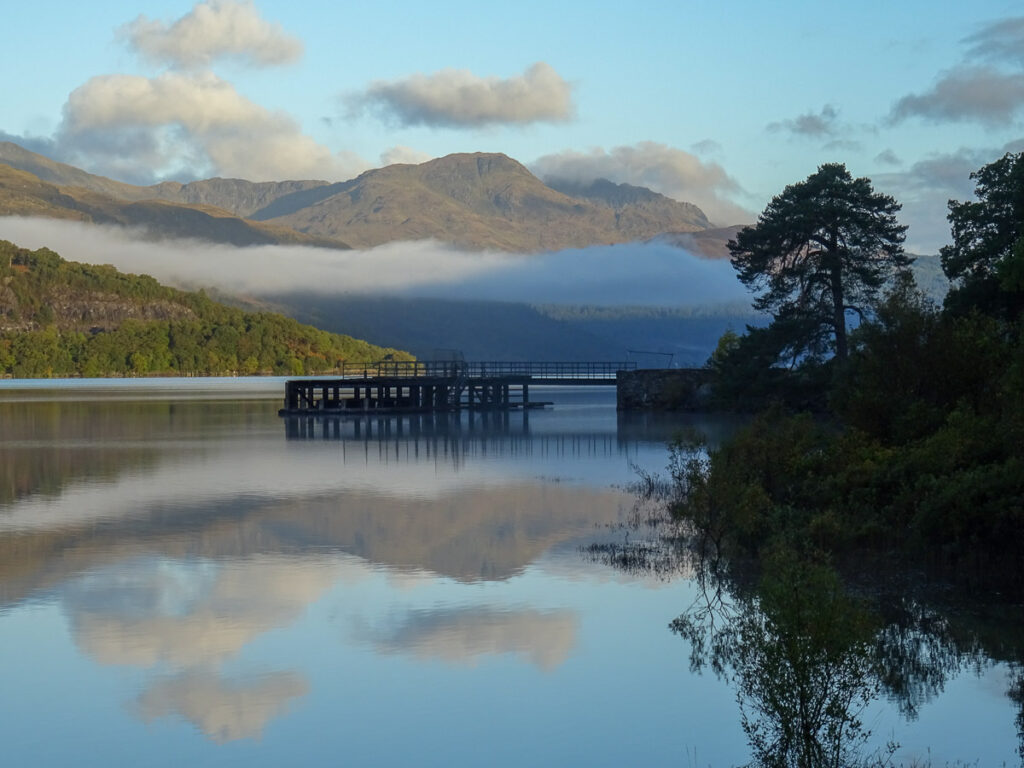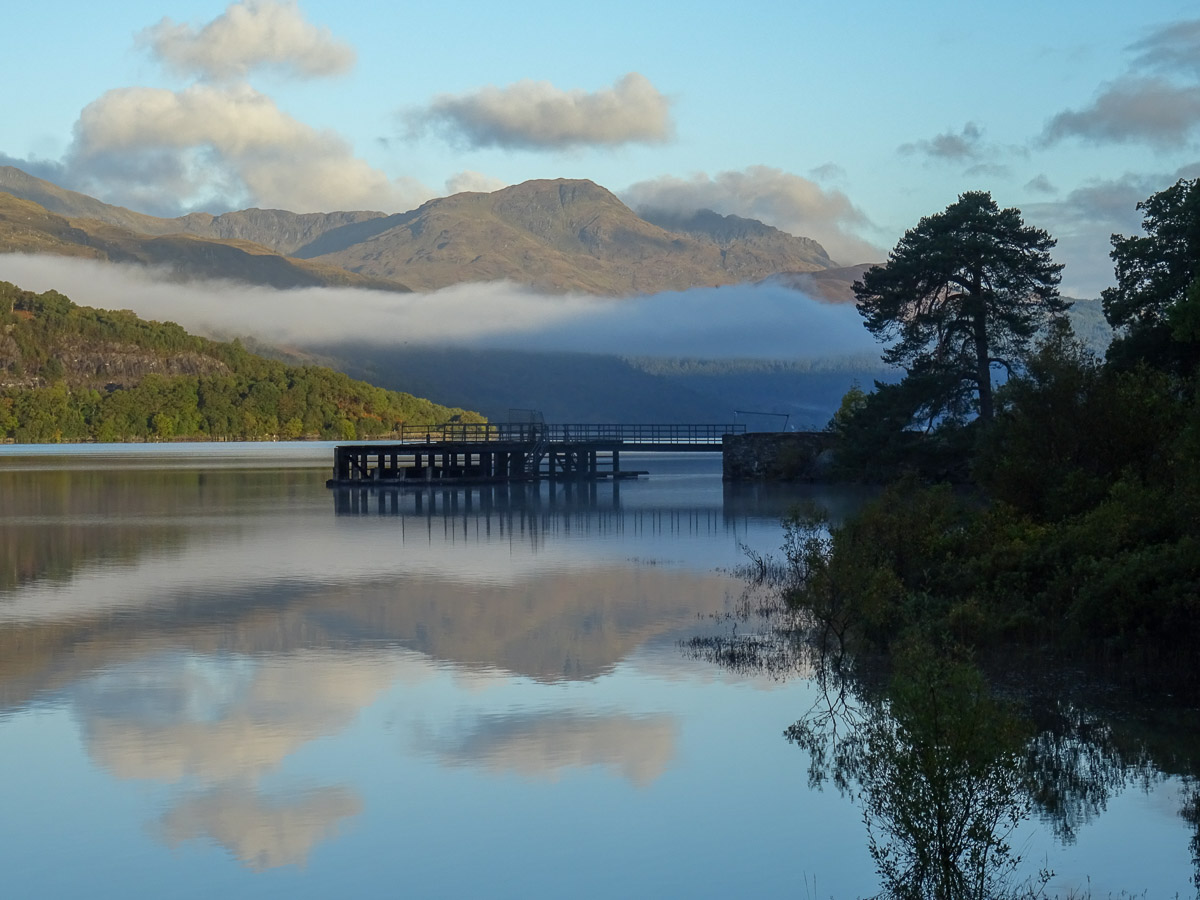 Tyndrum
Add an extra night here if you want to explore further afield. From Tyndrum, a stunningly scenic train ride will take you to Oban on the West Coast of Scotland. Known as the "gateway to the isles", Oban is a real jewel to explore, and a culinary delight. The picturesque streets are brimming with delicious restaurants and seafood fresh from the boat!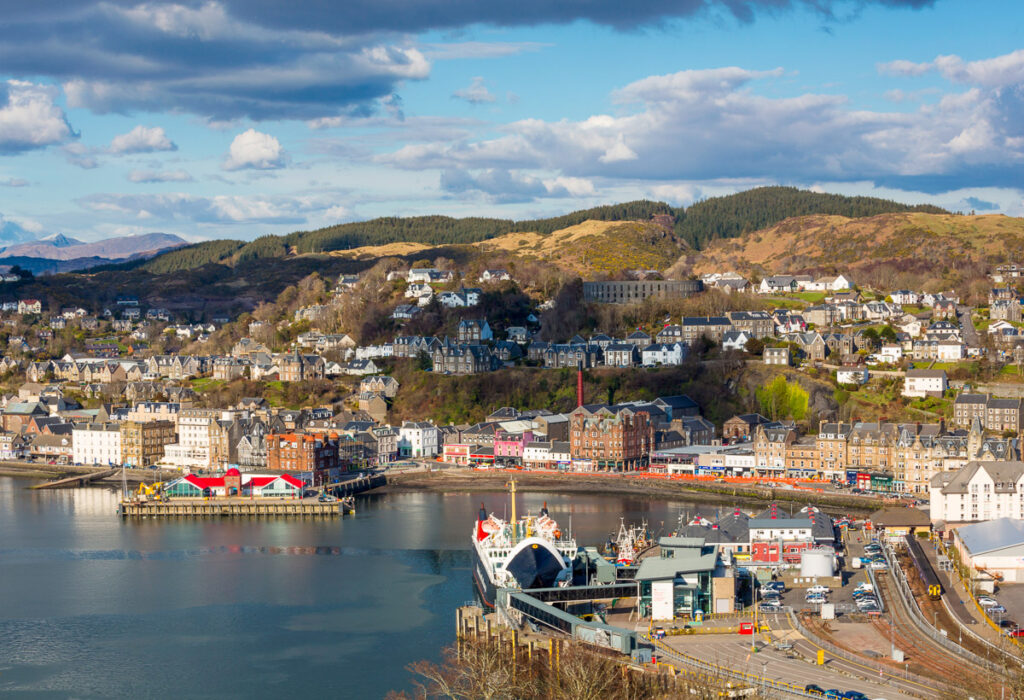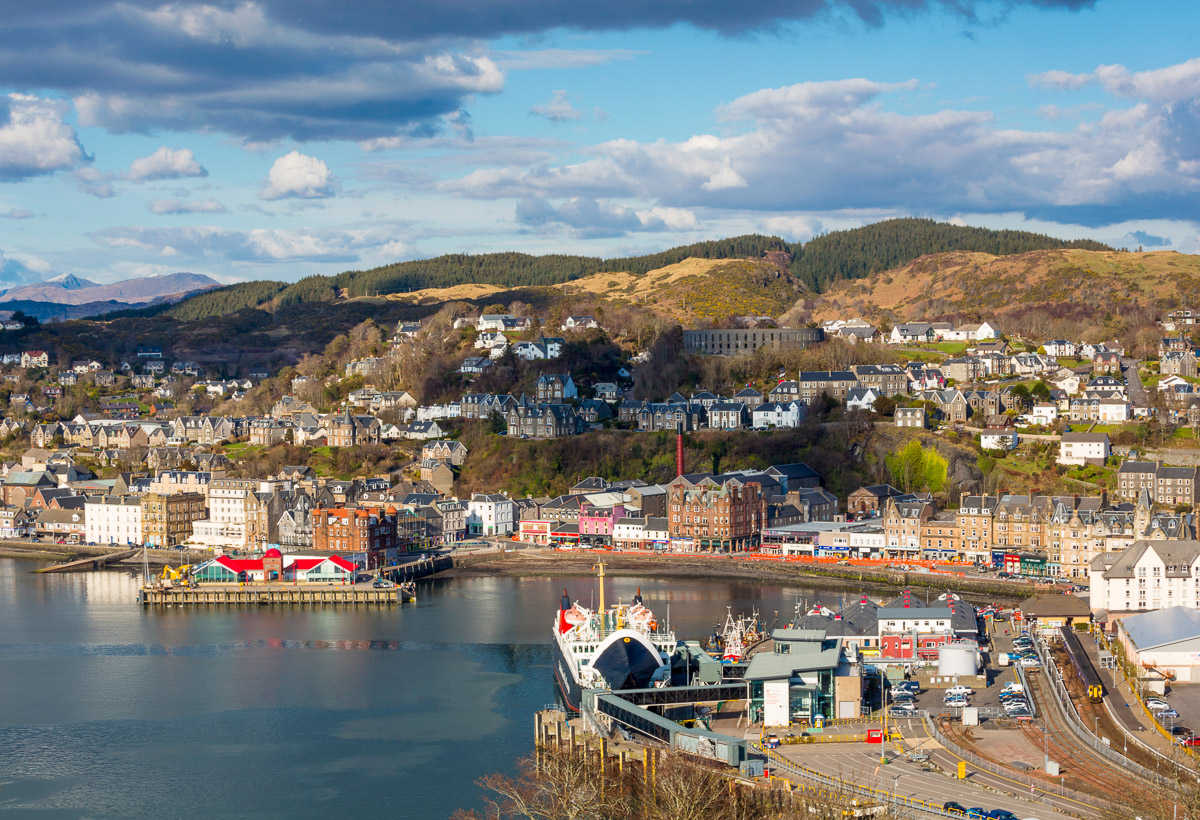 Kingshouse
The iconic picture of the West Highland Way is that of Buachaille Etive Mor; the great mountain at the entrance of Glencoe. Add a day at Kingshouse to climb this, or another of the incredible selection of walks on offer from Glencoe valley. The history is as dark and dramatic as the setting, and you can take a trip to Glencoe village to learn of the infamous Glencoe massacre.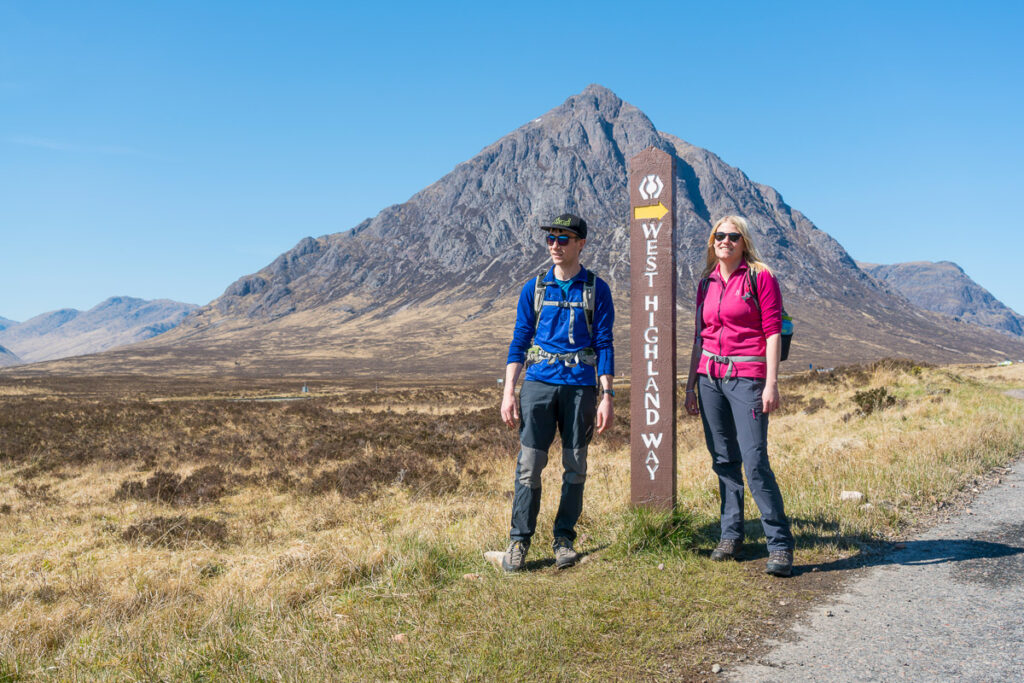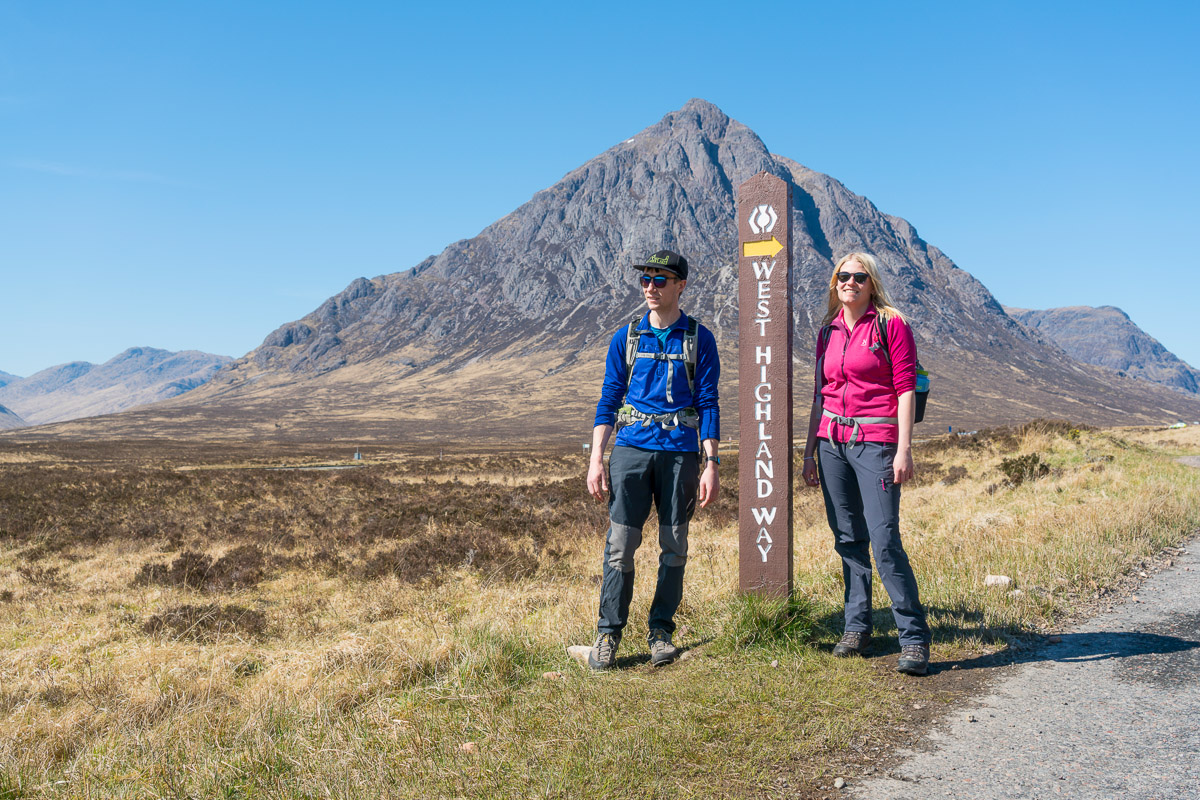 Fort William
The outdoor capital of the UK, there is something for everyone in Fort William. Why not treat yourself to an extra day here to bask in the success of your journey on the West Highland Way? The obvious lure for those with any energy left to spare is Ben Nevis, the highest mountain in Britain at 1345m (4,413ft).
For a less strenuous treat, catch the Jacobite Steam Train and billow your way westward over the Glenfinnan Viaduct to the coast. The famous train starred as the Hogwarts Express in the Harry Potter films, and the reality of the journey is just as magical!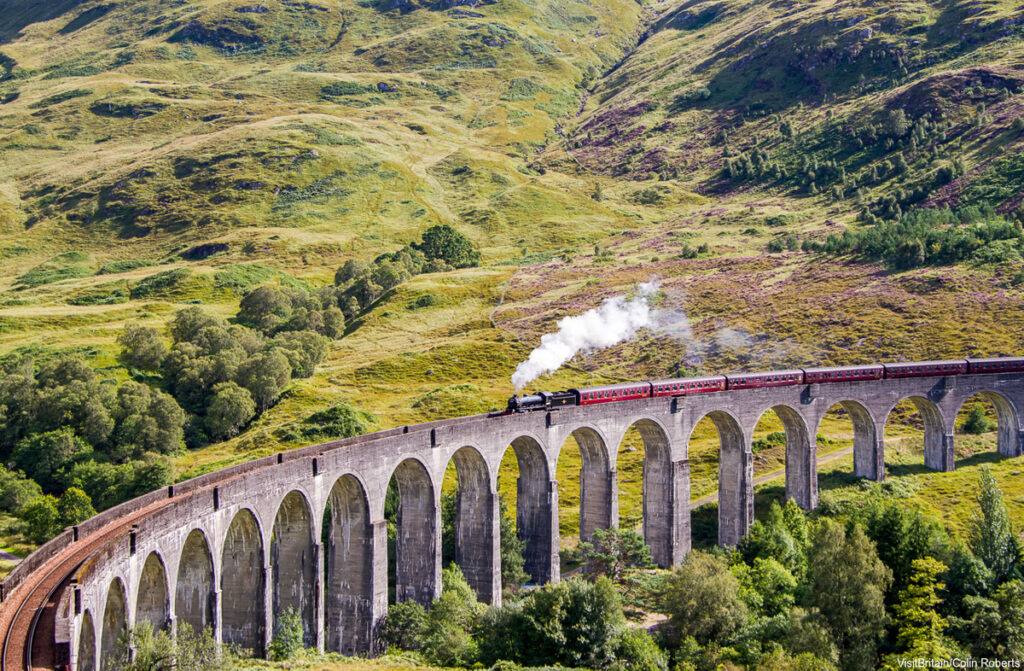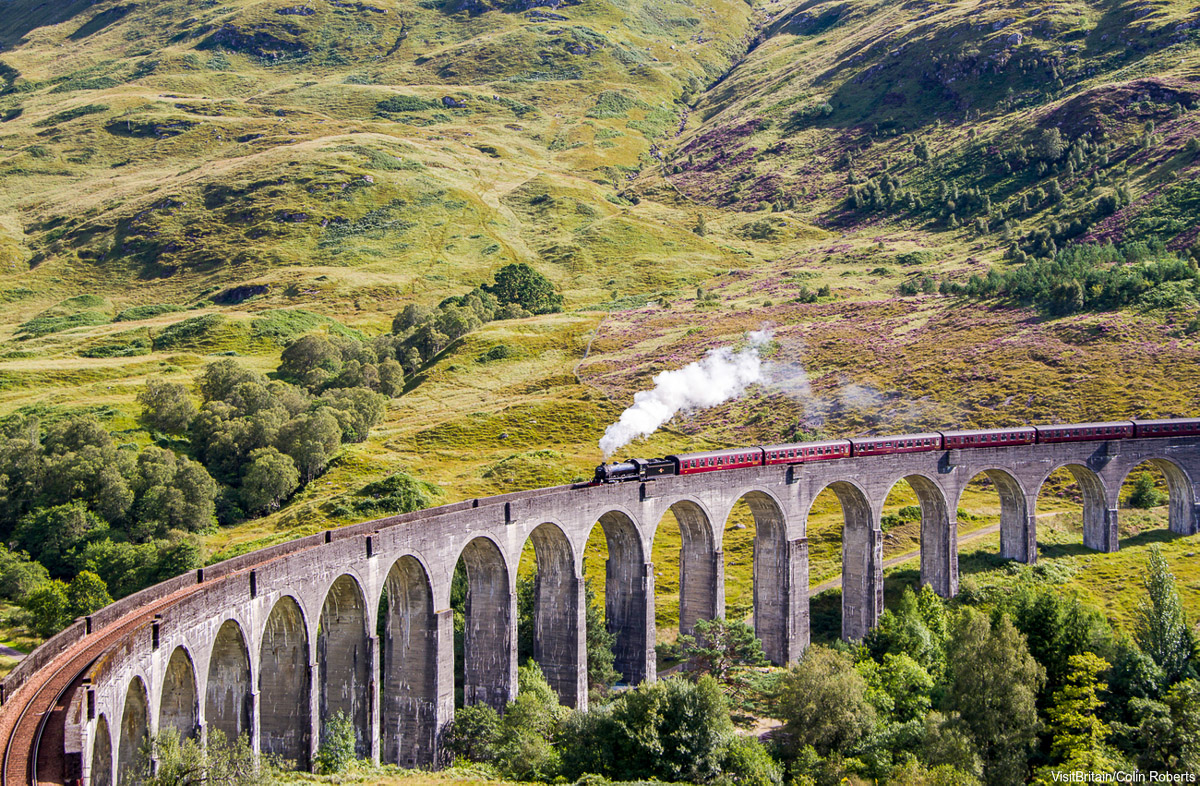 These are just some of the options for additional days on the West Highland Way. See this West Highland Way Additional Days link for further suggestions, or speak to one of our specialists if you'd like to explore some ideas of your own.
How long does the West Highland Way take to walk?
Though the record for covering the distance is just under 14 hours, most people walk the trail over 7 days / 8 nights.
Absolute Escapes offer a range of different itineraries from 5 through to 9 days, allowing you to experience the West Highland Way at whatever pace is right for you.
Which itinerary should I choose?
This depends greatly on personal preference and fitness levels, and whether you want your experience of the trail to be more of a challenge, or a holiday. WHW1 is our shortest itinerary and covers the distance in 5 days. This is on the tougher side, with long days of walking (24 – 35 km per day) and is definitely one for the very fit.
Our longest itinerary is WHW5, which allows 9 days for walking the trail. The walking distances here are shorter (11 – 24 km per day), and you'll have more time to relax and enjoy late starts, a leisurely pace, and long evenings in each location.
WHW3 is our most popular itinerary, giving an ideal balance of challenging and relaxing, and fits nicely into a week of walking.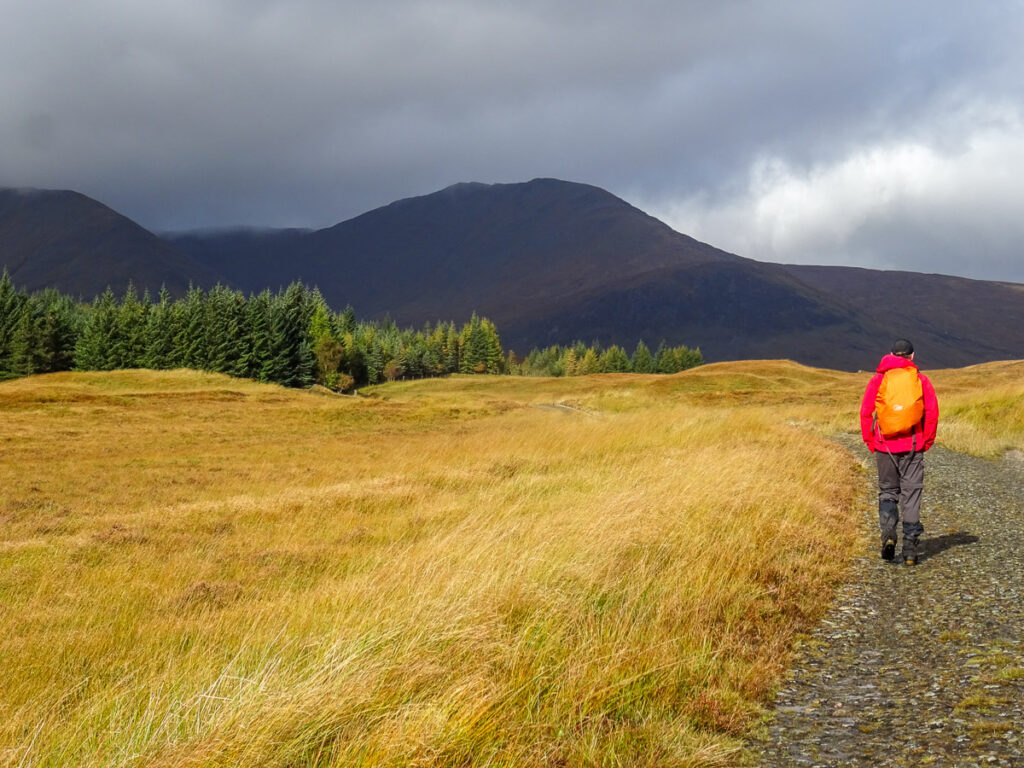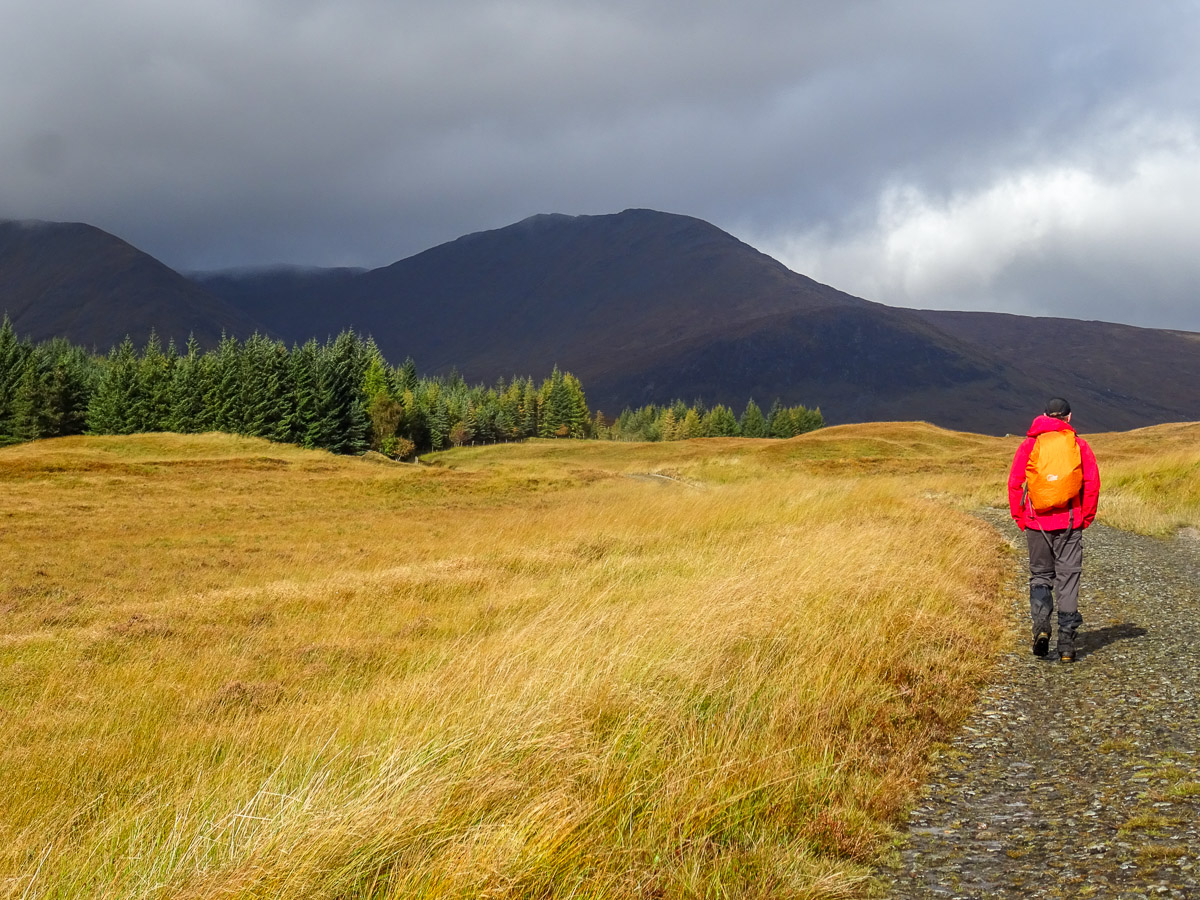 Do I need to pre-book accommodation?
Accommodation on the West Highland Way can be limited in some of the more remote locations, and we highly recommend booking well in advance to avoid missing out. There is everything from camping pitches, hostels, B&Bs and luxury hotels along the trail.
Absolute Escapes are delighted to offer three different levels of accommodation – Budget, Standard or Premium, to suit your preference. See the Accommodation section of our website for more information, and please let us know which level of accommodation you'd prefer when making an enquiry.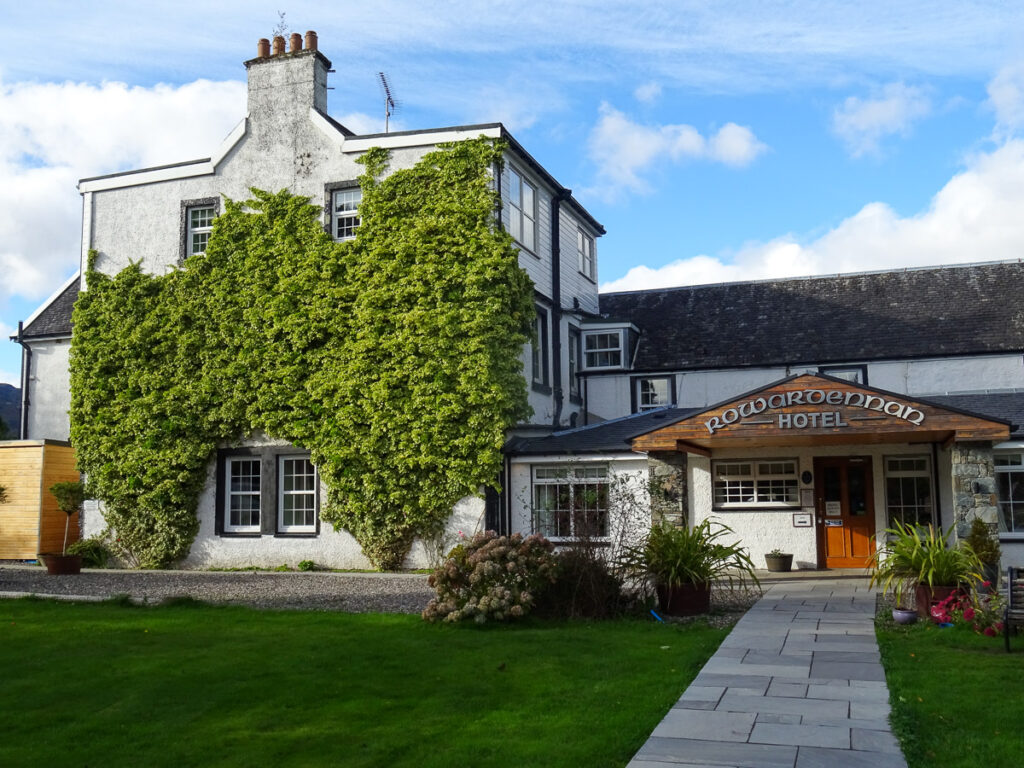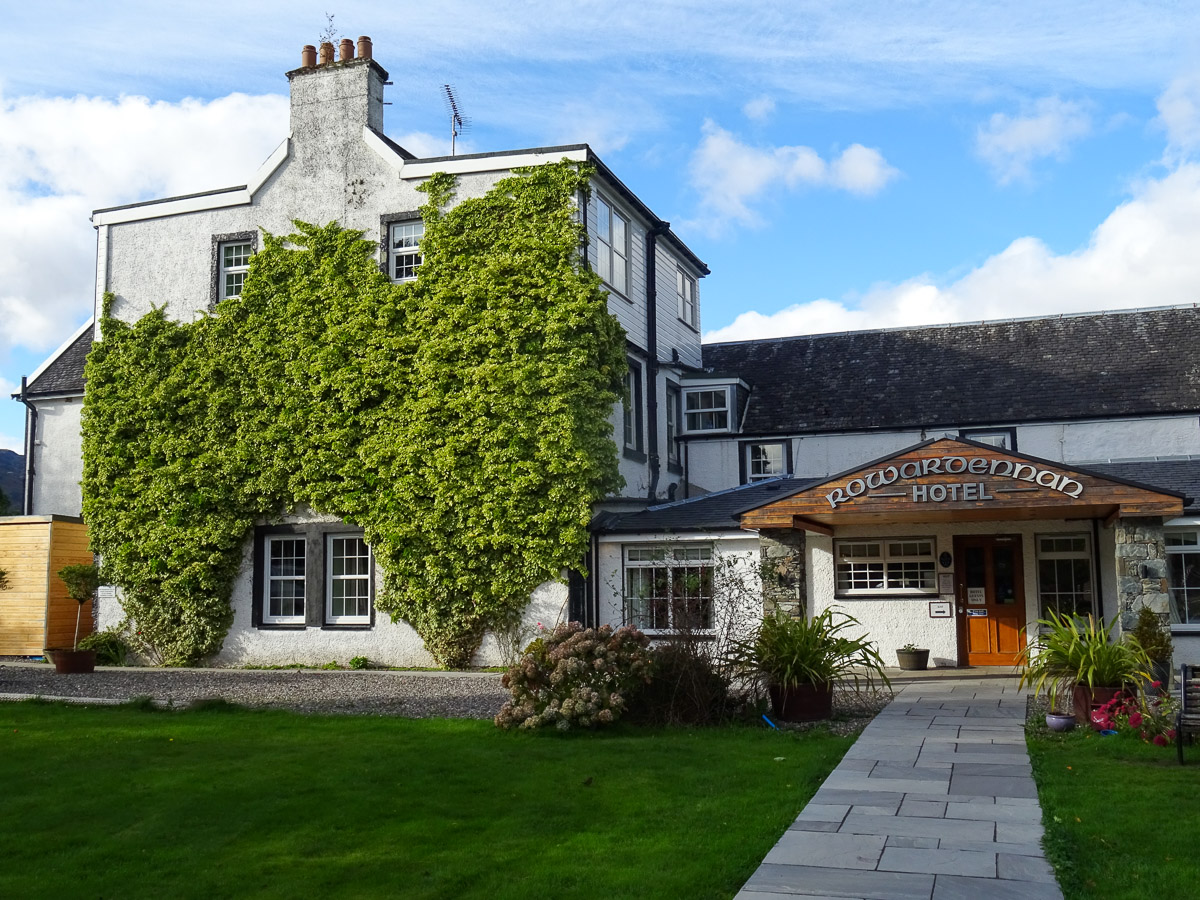 Do I need to carry my own bags?
No! If you are walking between March and October, you can have your bag transported for you between overnight locations. This wonderful service is included in your Absolute Escapes package, or can be organised independently through AMS Scotland. However you plan to walk, it is a blessing to be relieved of your overnight rucksack, leaving you light and free to enjoy the trail.
Can a friend join for a section?
Yes. The West Highland Way is quite well serviced by rail and bus routes, even in some of its most remote locations. We'd recommend joining the trail from Tyndrum onwards if you'd like to experience the northern highlights. There are regular trains and buses from Glasgow to Tyndrum each day.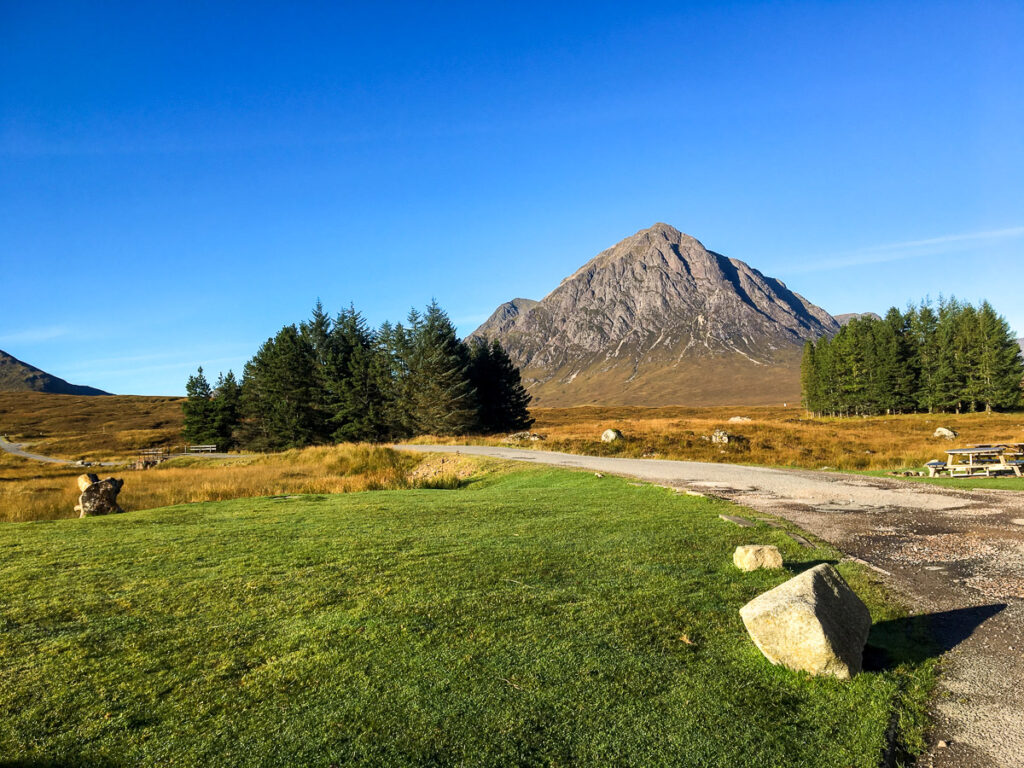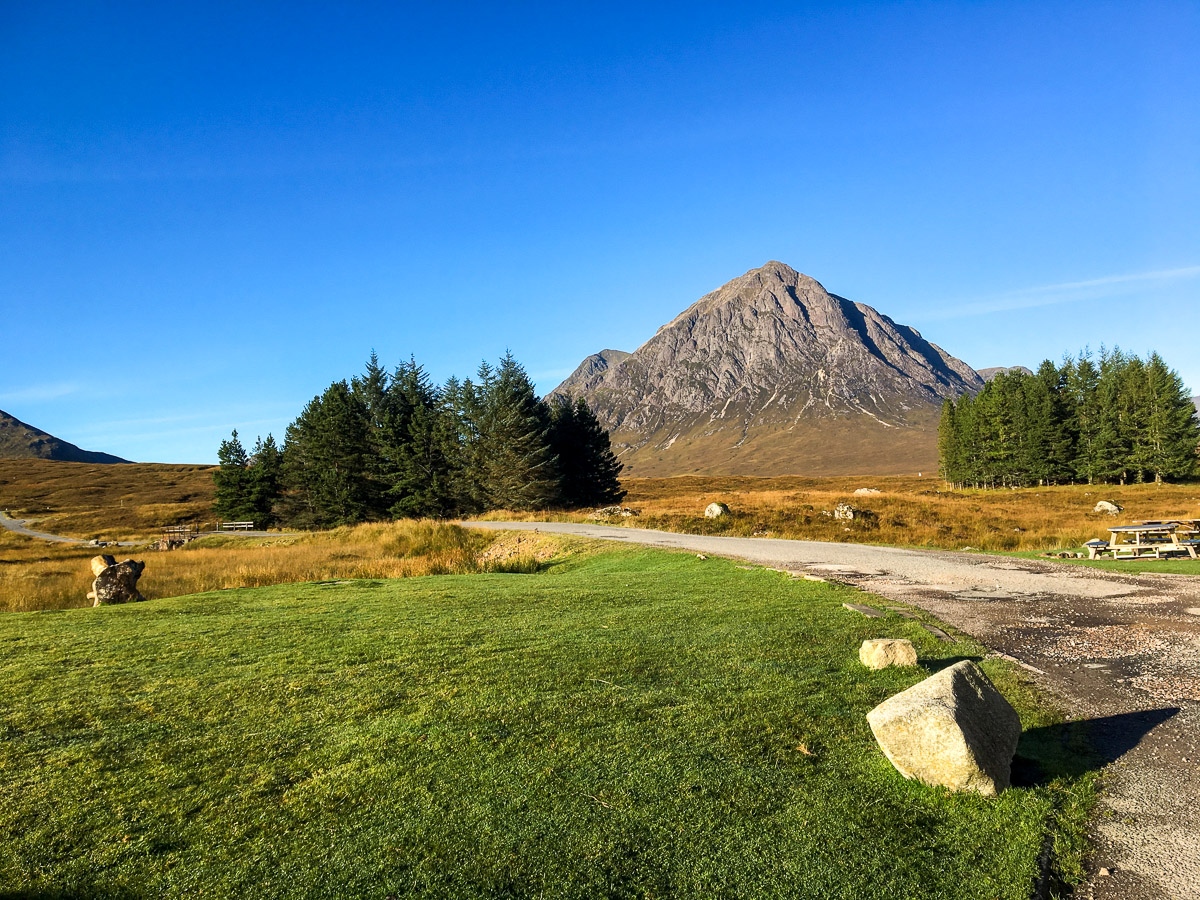 What mountains can I climb from the West Highland Way?
The most popular choices for mountains to climb from the West Highland Way are Ben Lomond from Rowardennan, and Ben Nevis from Fort William. However there is no shortage to choose from. With an extra day at Bridge of Orchy you could tackle Beinn Dorain, the imposing pyramidal mountain which bears its steep flanks to the West Highland Way. The classic route of ascent takes you a slightly gentler way up the mountain, and you can combine it with neighbouring Beinn an Dothaidh to make a rewarding T-shaped hillwalk.
Crianlarich and Tyndrum also have their share of mountains on their doorstep, and a steep climb from Inverarnan will bag you Beinn Chabhair.
Kingshouse, Kinlochleven and Fort William have some of the finest peaks in Scotland, though some may only be accessible with local buses or taxi services to get to the start of the walk. Buachaille Etive Mor and Beinn a Chrulaiste can be accessed by foot from Kingshouse, while the spectacular Ballachulish Horseshoe is just a short taxi ride away. The Mamores are the range of mountains you will see to the North as you pass over the Devil's Staircase to Kinlochleven. These hills are characterised by their rocky ridges, and on a good day, you can link a few peaks together as a circular walk from Kinlochleven.
See Walkhighlands.co.uk for ideas for more mountain walks from the West Highland Way, and for advice on taking to the hills in Scotland.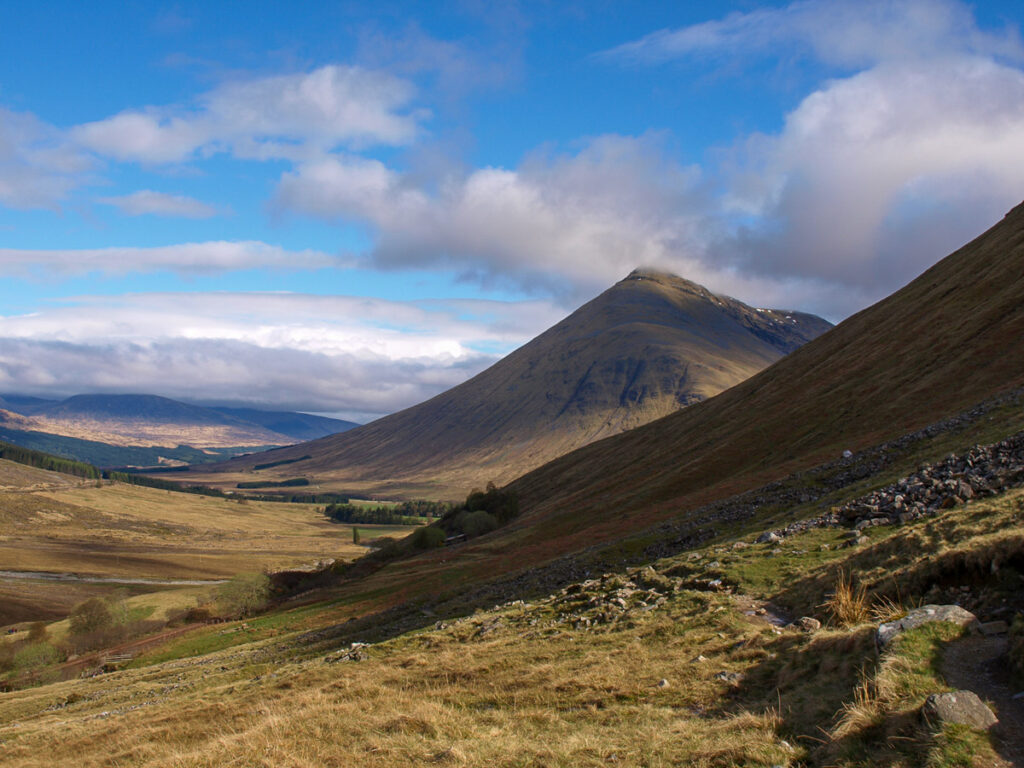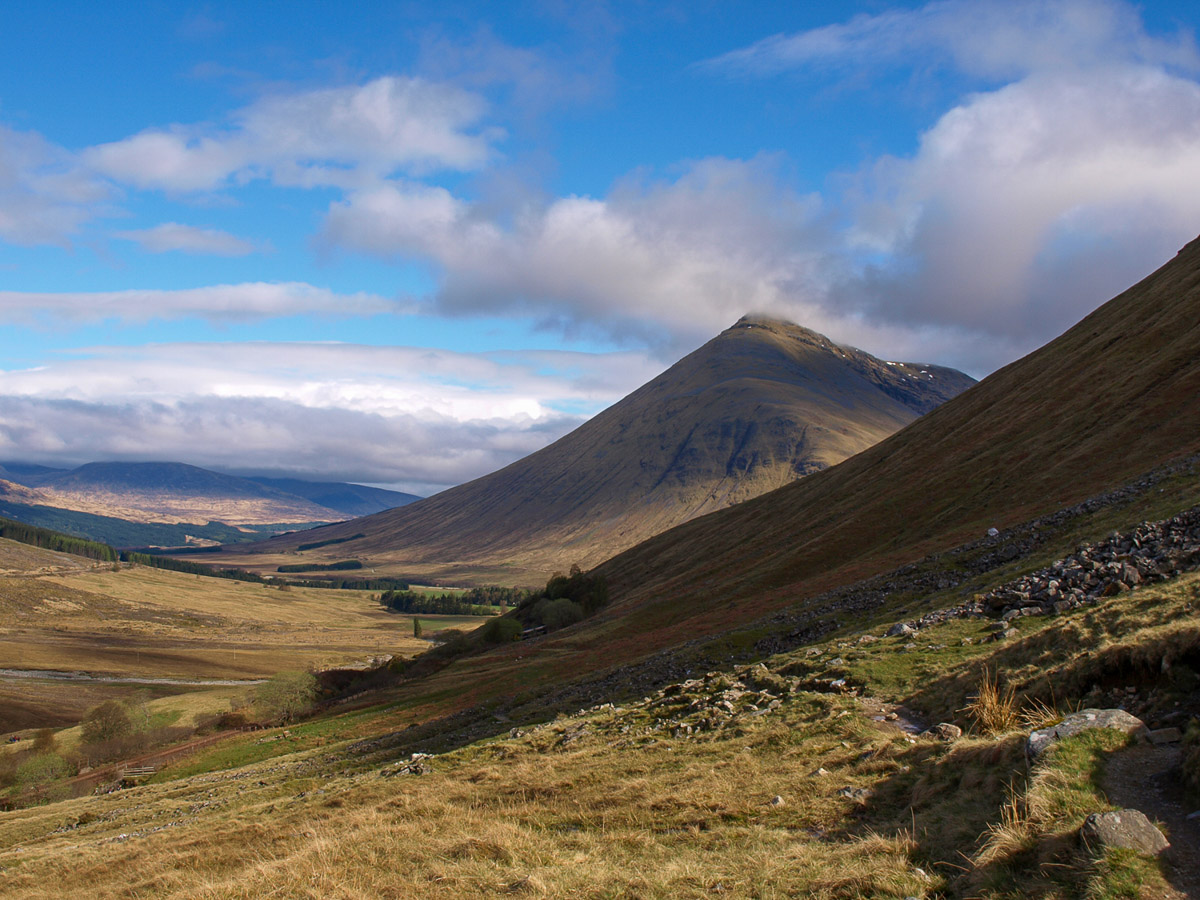 How busy is the West Highland Way?
The West Highland Way is undeniably a very popular walk, and with good reason. The variety of stunning scenery it passes through draws in crowds from around the world. If you are wanting peace and solitude, then it's probably best to avoid the trail in May. However, there are definitely sections which are less frequently walked than others, and you might find that even in the busy season, you get a tranquil stretch all to yourself.
The popularity of the trail though is also part of its charm. You will never be short of walking companions, and the hustle and bustle of the trail and exchanging stories with fellow travellers each evening is surely a valuable part of the experience.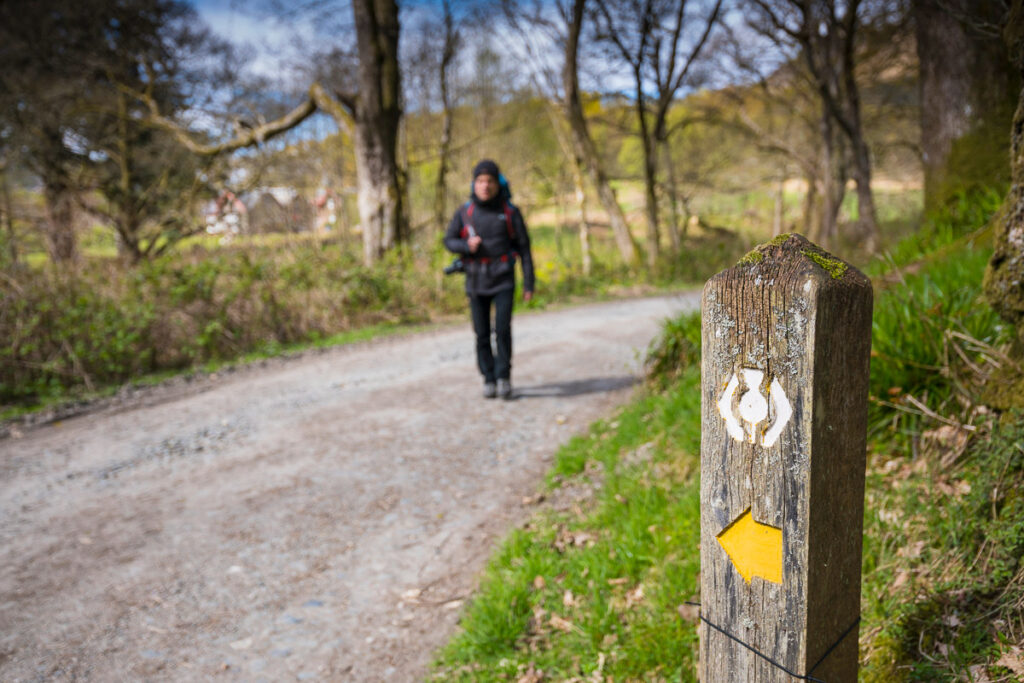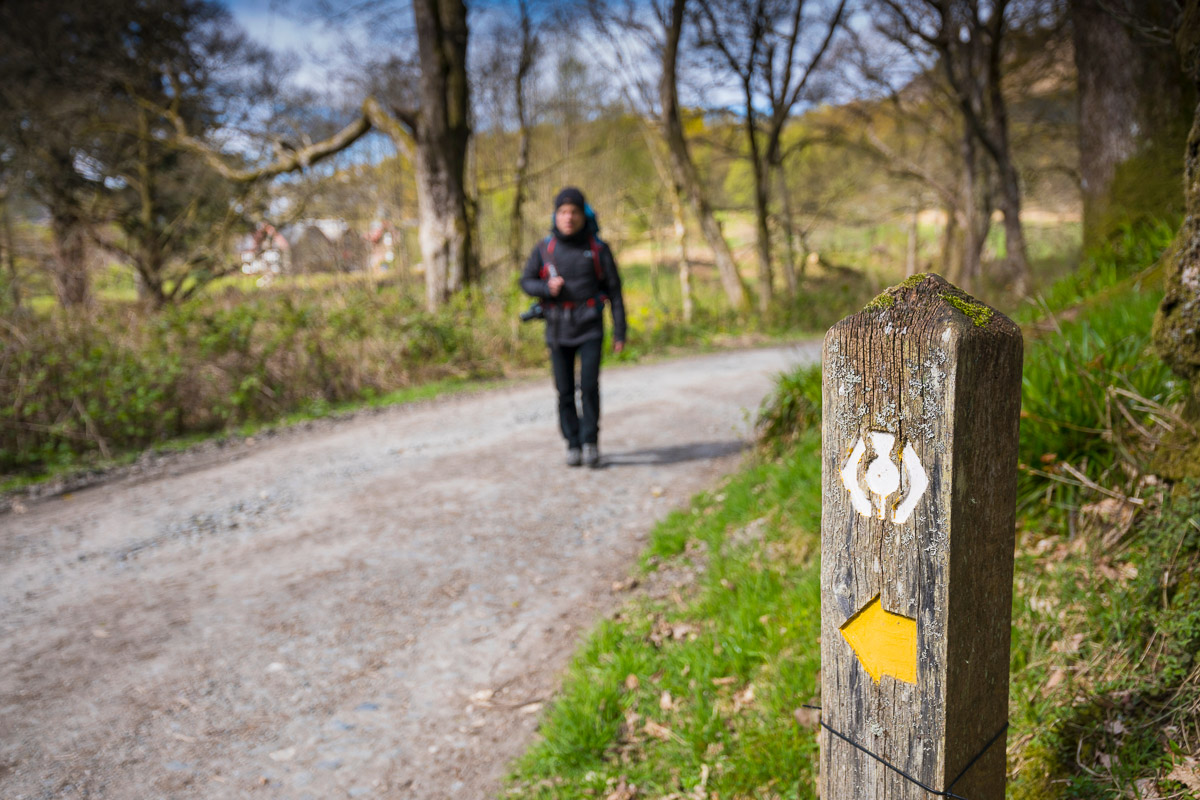 Can I walk it solo?
Yes, the West Highland Way can be undertaken by solo walkers. You'll find that you're never truly alone with the nature of the trail, and will most likely make great new friends by the end of your journey. People do generally split up the distance into similar sections, so it's likely you'll encounter the same people most days of your walk.
How do I reach the start of the walk?
The West Highland Way starts in Milngavie, a small suburb just north of Glasgow. ScotRail run frequent trains from Glasgow Queen Street and Glasgow Central stations to Milngavie, and the start of the walk is well signposted from the railway station. The train journey can be booked in advance on the Trainline website, and the journey takes around 25 minutes.
From Edinburgh, the simplest option is to take a train through to Glasgow and change there for Milngavie.
Again, Traveline Scotland is a fantastic resource for planning your journey.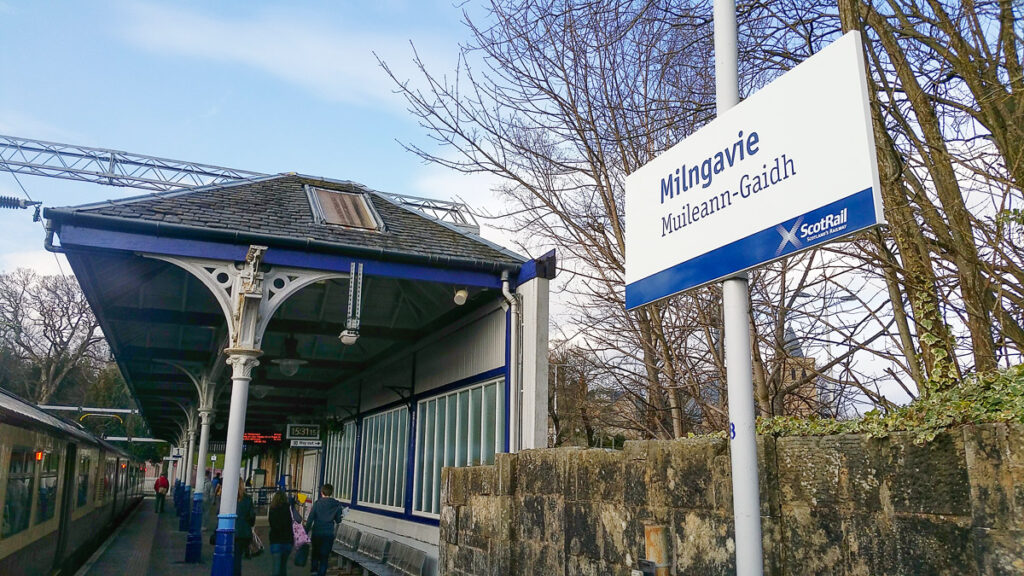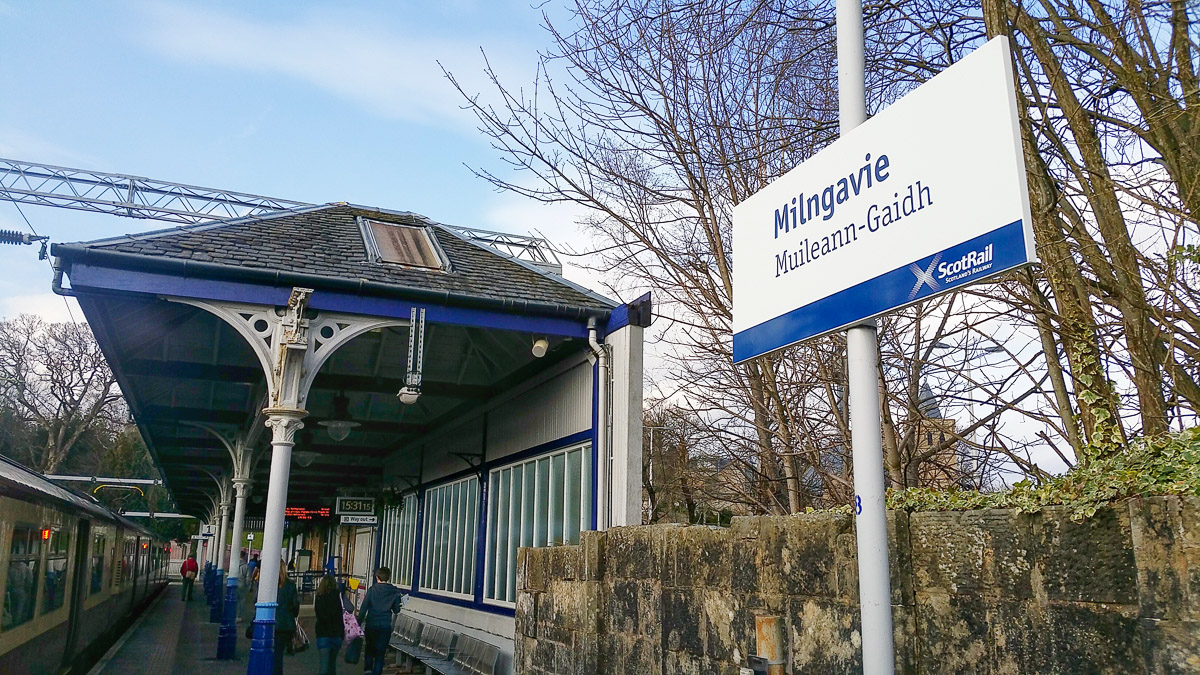 Can I walk from Glasgow to Milngavie?
The Kelvin Walkway runs through Glasgow city centre, and follows the course of the rivers Kelvin and Allander out to Milngavie. Though the section of the walk around Kelvingrove is beautiful, we wouldn't recommend you follow the route all the way to Milngavie. The path is poorly waymarked, muddy and overgrown, and you're much better saving yourself for the official start of the West Highland Way!
How do I get back from Fort William?
A wonderfully scenic train journey will take you from Fort William to Glasgow in about 4 hours. The train ride is especially enjoyable from where it passes Rannoch station, as you'll be able to recognise places you've previously walked on the West Highland Way. Trains are quite regular, but it's a good idea to book in advance during the busier summer season if you want to guarantee a seat. You can book online and check the timetables at the Trainline.
Alternatively Scottish Citylink buses make the journey from Fort William to Glasgow in around 3 hours.
Traveline Scotland is a useful resource for planning your journey by public transport.
Is the West Highland Way well signposted?
Yes. The West Highland Way follows a clear path and is well waymarked throughout. It is a very easy route to follow, and you are unlikely to get lost.
Can I take my dog on the West Highland Way?
Though there are restrictions around Conic Hill near Balmaha during lambing season (spring – early summer), the West Highland Way does allow dogs on the trail. There are also some places where dogs must be kept on leads such as through fields of sheep and cattle.
Unfortunately, Absolute Escapes aren't currently able to accept bookings for dogs on the West Highland Way due to a lack of suitable, dog-friendly accommodation. We do offer many other walking trails where you can happily bring your dog along – check out our blog on Britain's Best Dog-Friendly Walking Trails for the full list.
What footwear should I bring?
The majority of the trail consists of well-paved and easy to follow tracks, but there are definitely sections that are more rough and rocky (such as along the shore of Loch Lomond) and prone to becoming boggy and wet underfoot (such as between Inverarnan and Crianlarich). For this reason, we'd recommend you bring a pair of comfortable, waterproof, well worn-in walking boots.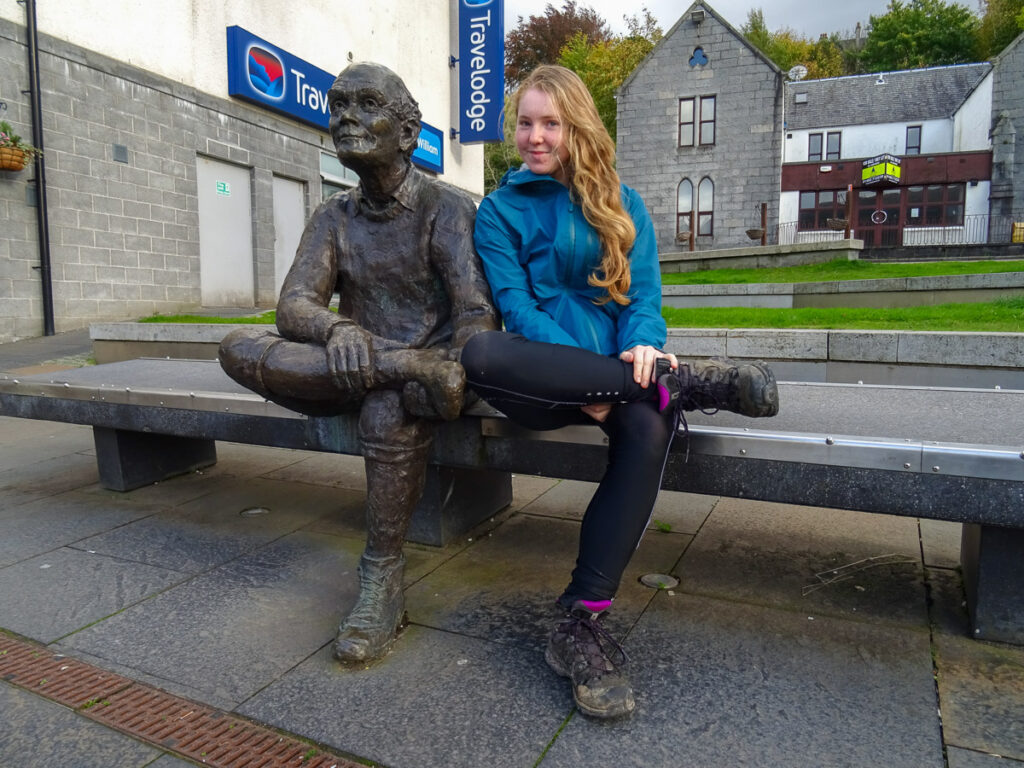 What are the best food and drink spots along the way?
There is no better feeling than tucking in to a well-earned meal and refreshing drink at the end of a long day of walking. While every meal along the way will be very welcome, here are a few of the best ones to look forward to:
The Clachan Inn, Drymen
Near the start of your trip, we're sure you're going to want to visit The Clachan Inn in Drymen. Dating back to 1734, The Clachan is likely the oldest pub in Scotland, and they've perfected a mouthwatering selection of traditional dishes over the centuries! Particularly recommended is the sticky toffee pudding, smothered in toffee sauce and with fresh cream.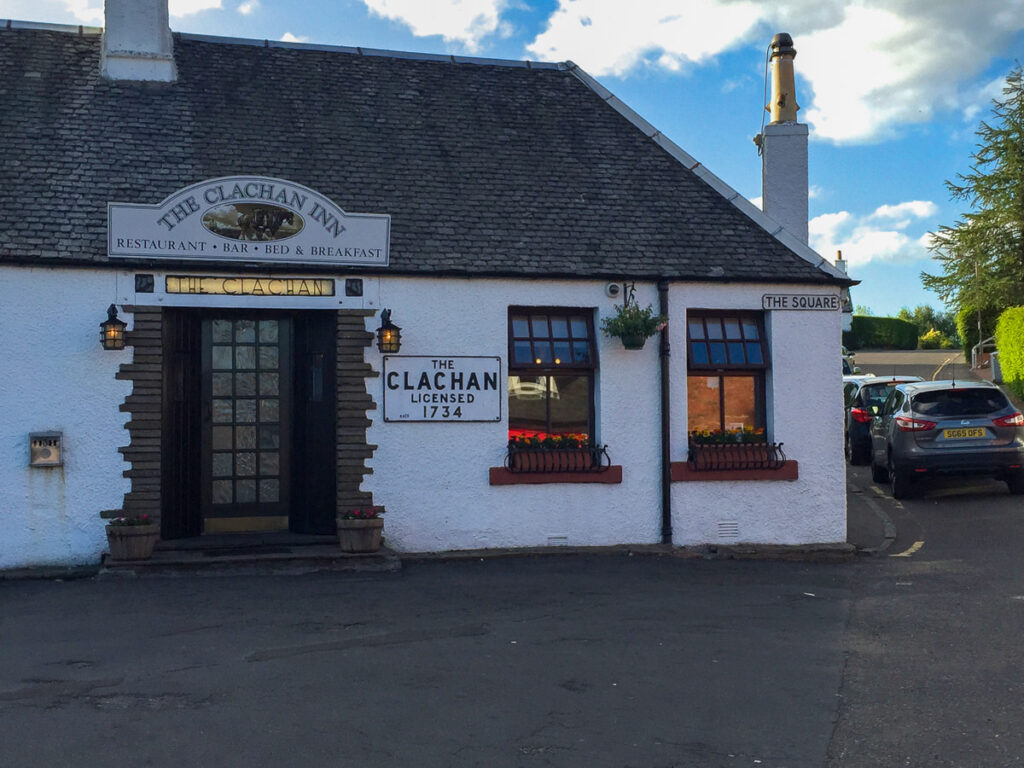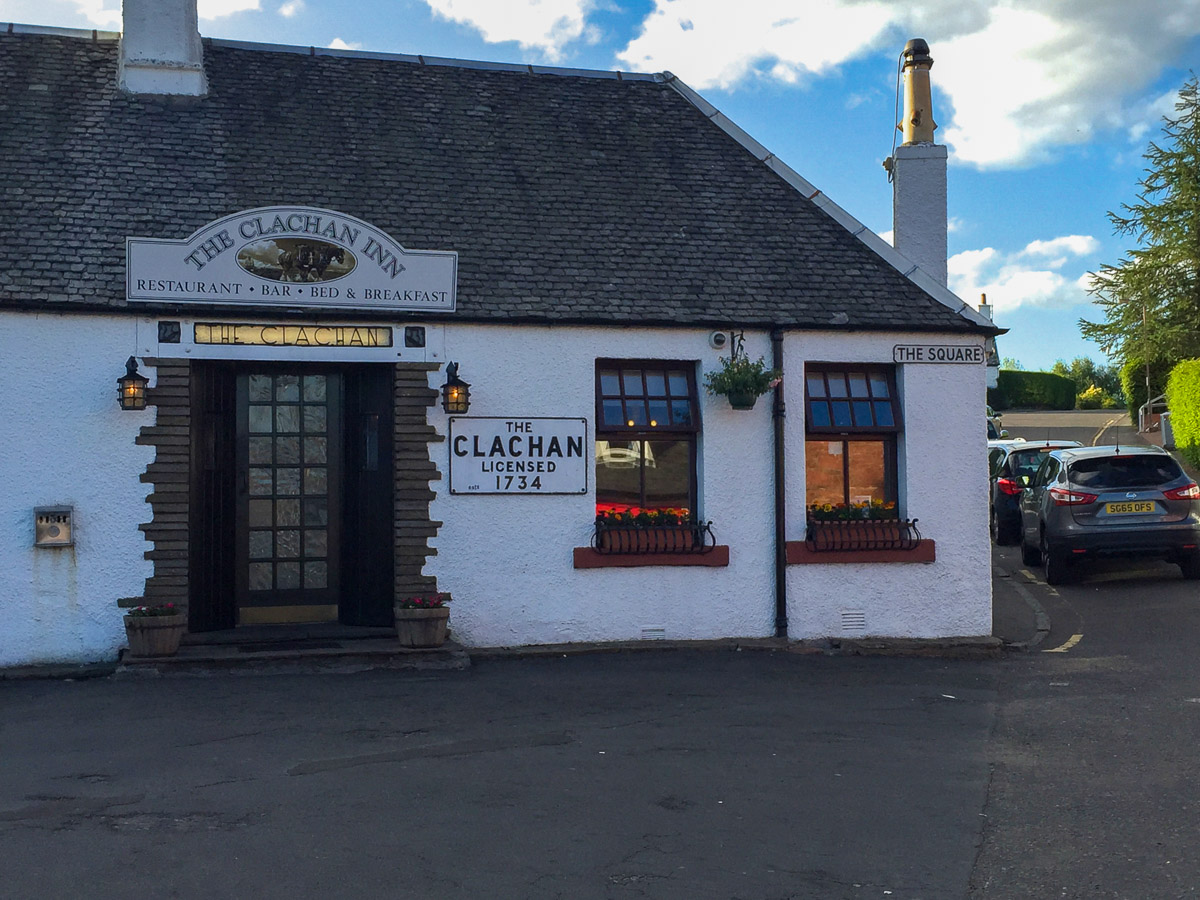 Oak Tree Inn & St Mocha Coffe Shop, Balmaha
The Oak Tree Inn and neighbouring St Mocha Coffee Shop in Balmaha are stocked with local products, and homemade ice cream with creative ever-changing flavours. Whether you pause for their freshly roasted coffee, beer brewed on site, or a sit-down lunch or dinner, it's definitely worth checking out the award winning options here.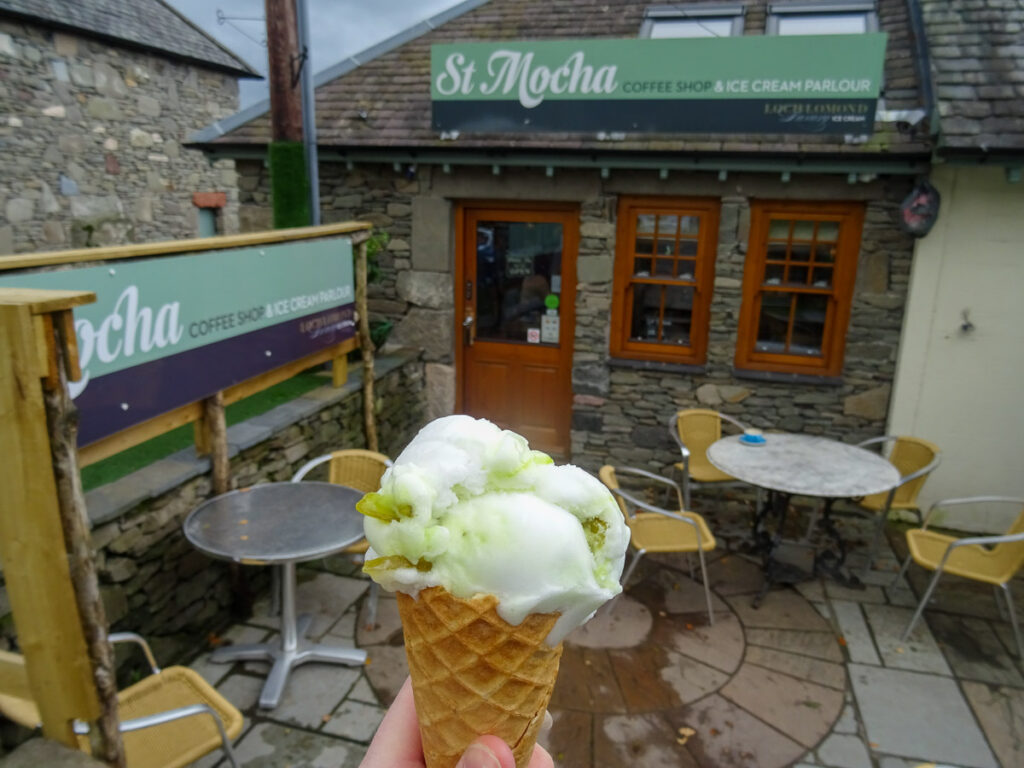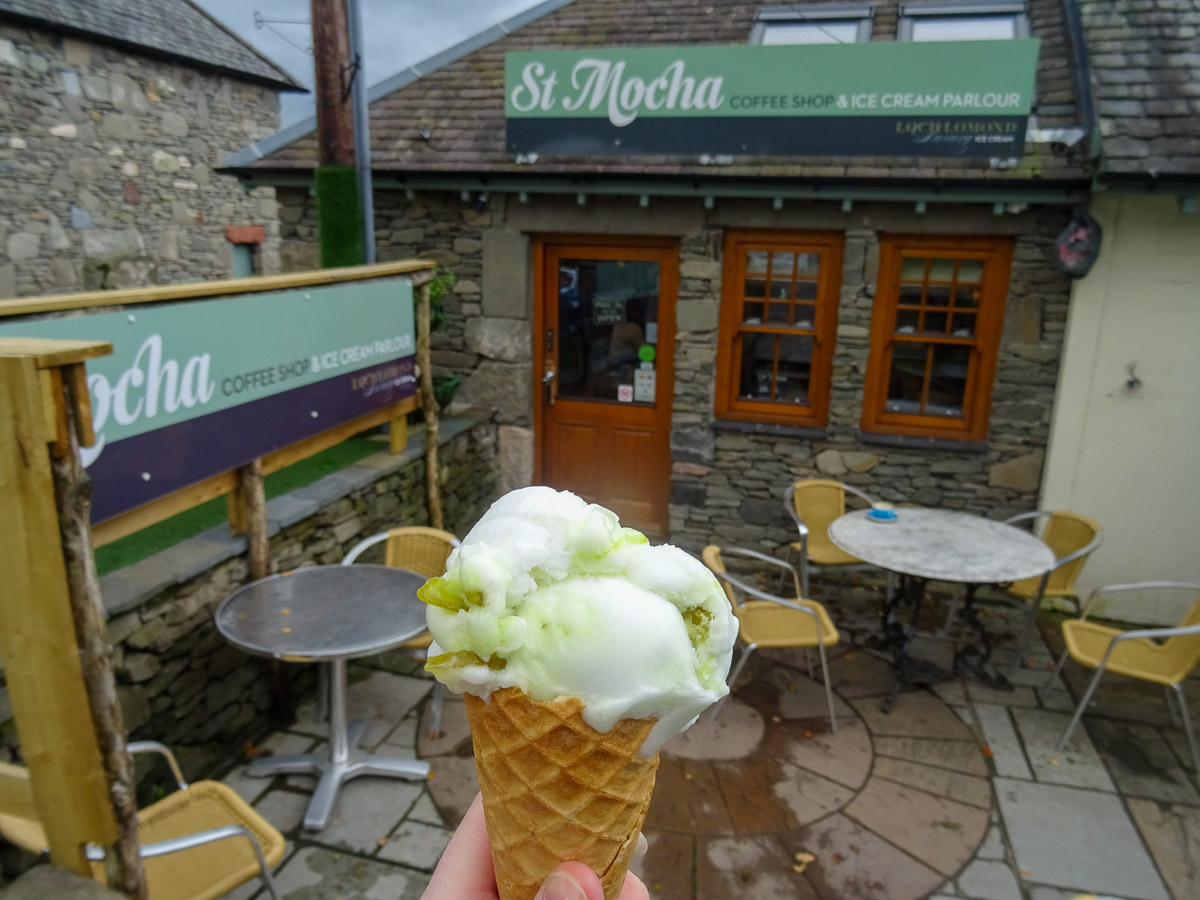 Drovers Inn, Inverarnan
The legendary Drovers Inn has to be one of the most characterful locations on the West Highland Way. Packed with unusual ornaments, the candlelit bar is cosy and inviting with roaring log fires. The rich atmosphere makes this a perfect setting to pour over a whisky or two, watched over by the beady eyes of stuffed animals, and walls which whisper history.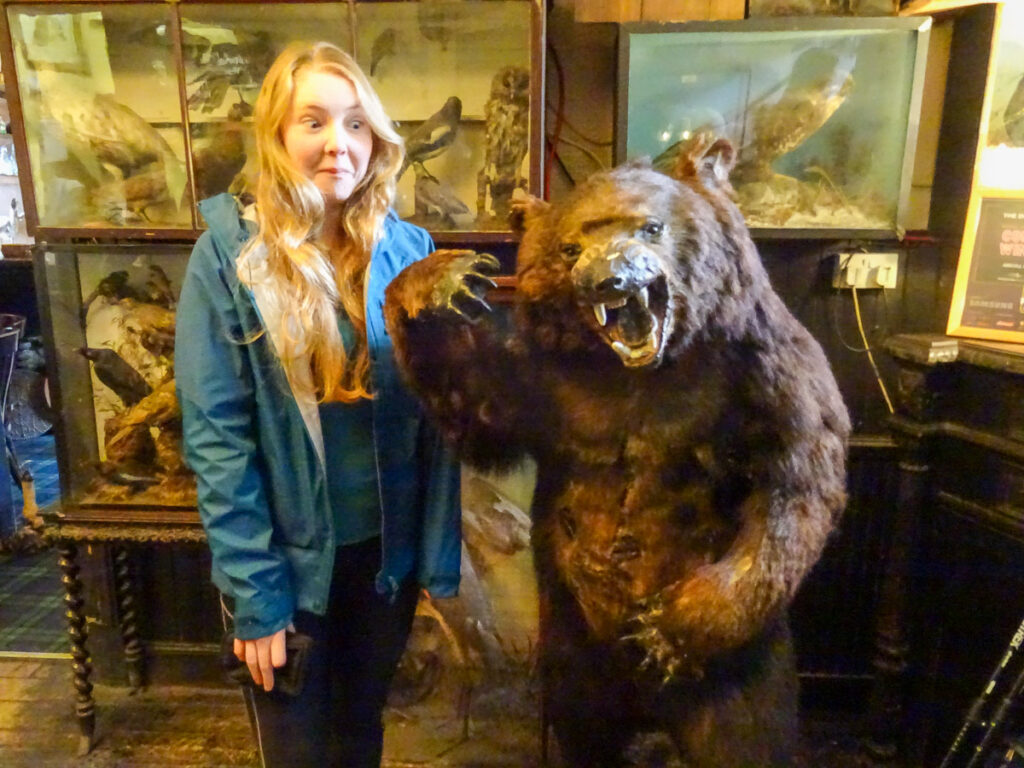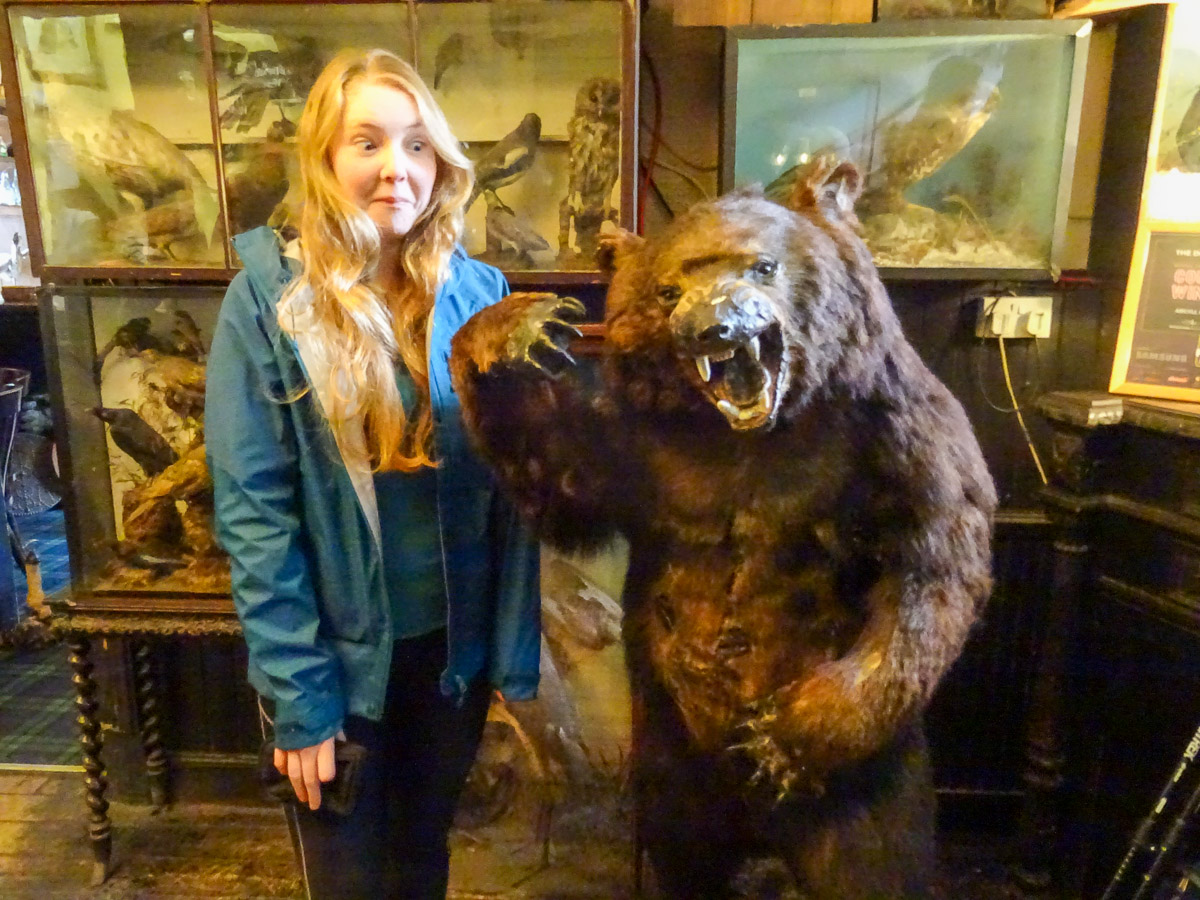 Bridge of Orchy Hotel, Bridge of Orchy
Finally, the Bridge of Orchy Hotel stands out as having exceptional and interesting food. The chefs create exciting dishes using seasonal local produce and the results are absolutely delicious!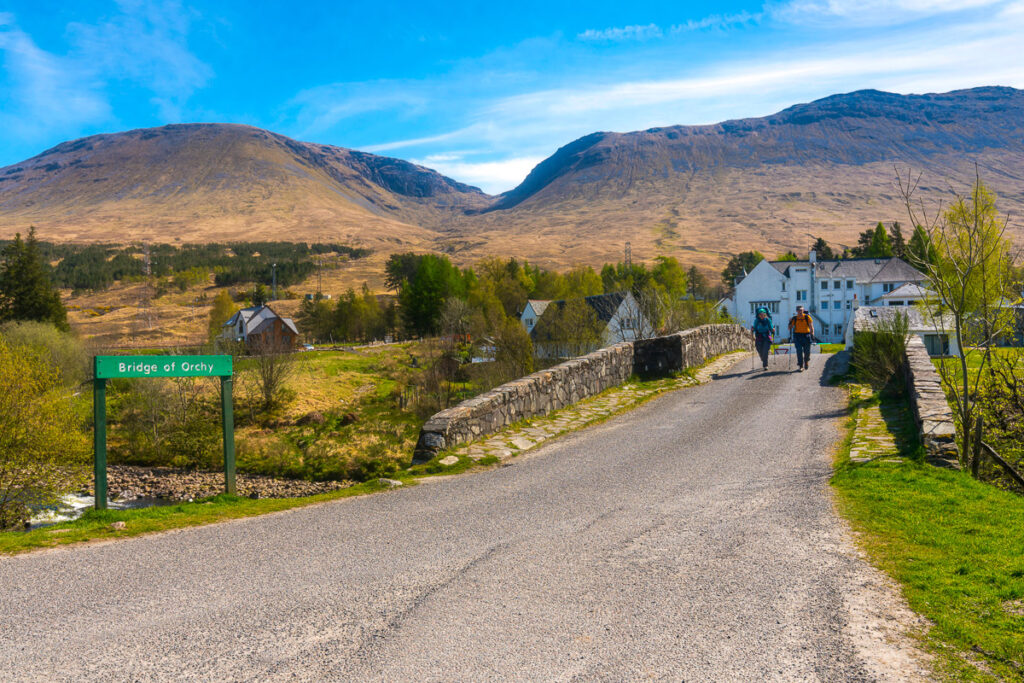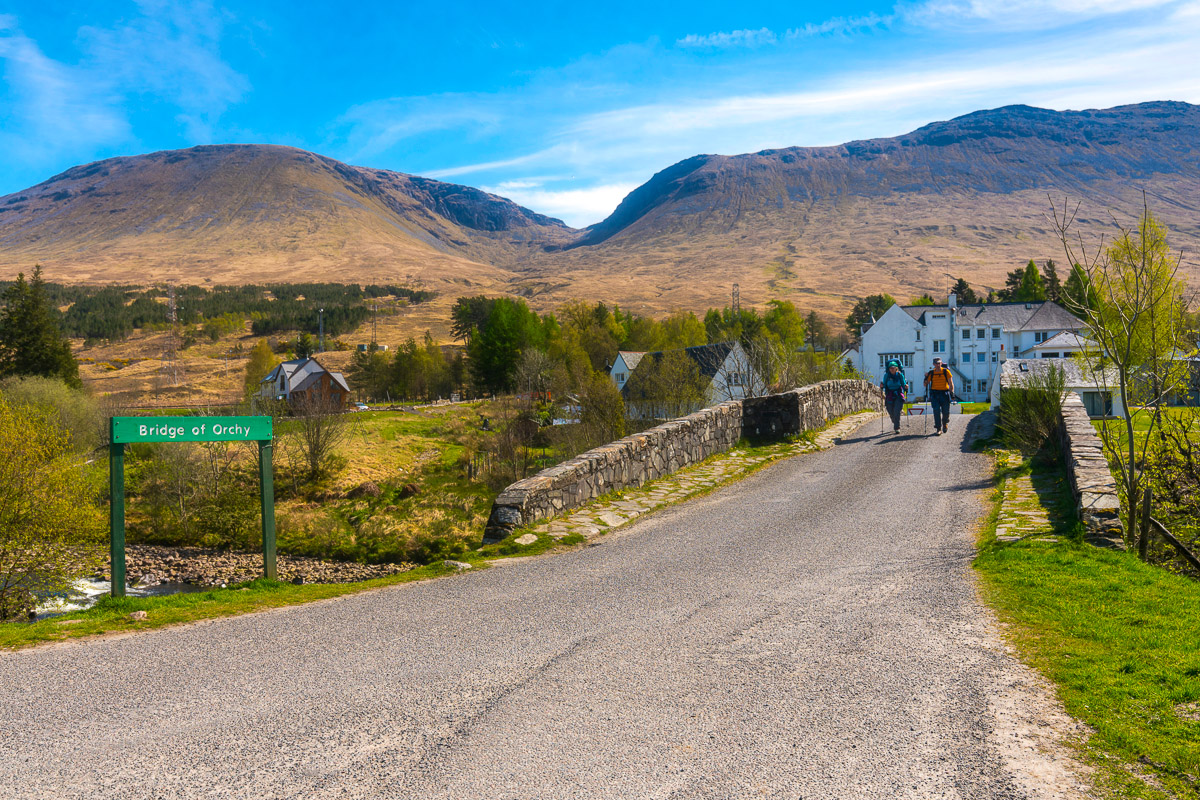 What is the best section of the West Highland Way?
This very much comes down to personal preference. Many people greatly enjoy the last couple of days with the rugged Highland views and dramatic mountain scenery. The approach to Kingshouse towards the dominating bulk of Buachaille Etive Mor is certainly a highlight.
For me though, the most enjoyable section was taking the low road along the shore of Loch Lomond. The gentle lapping of the water provides a tranquil soundtrack to the day's walking, and you come across several secluded little bays watched over by gnarly trees; perfect picnic spots! As you weave amongst the tree roots and boulders, the path undulates gently, rewarding you with glimpses of the hills on the other side.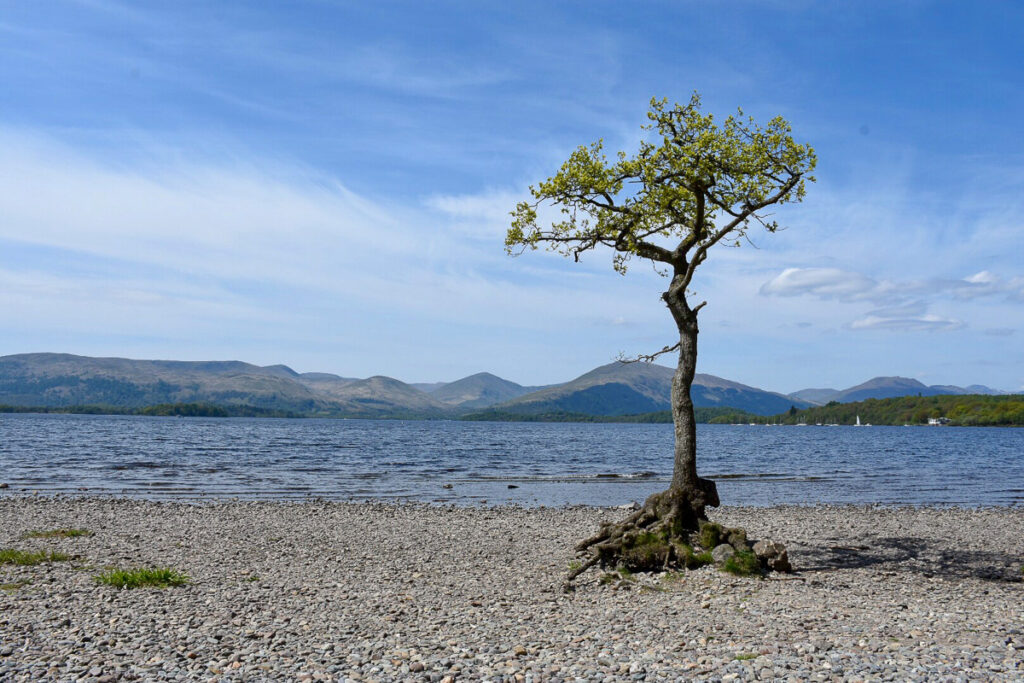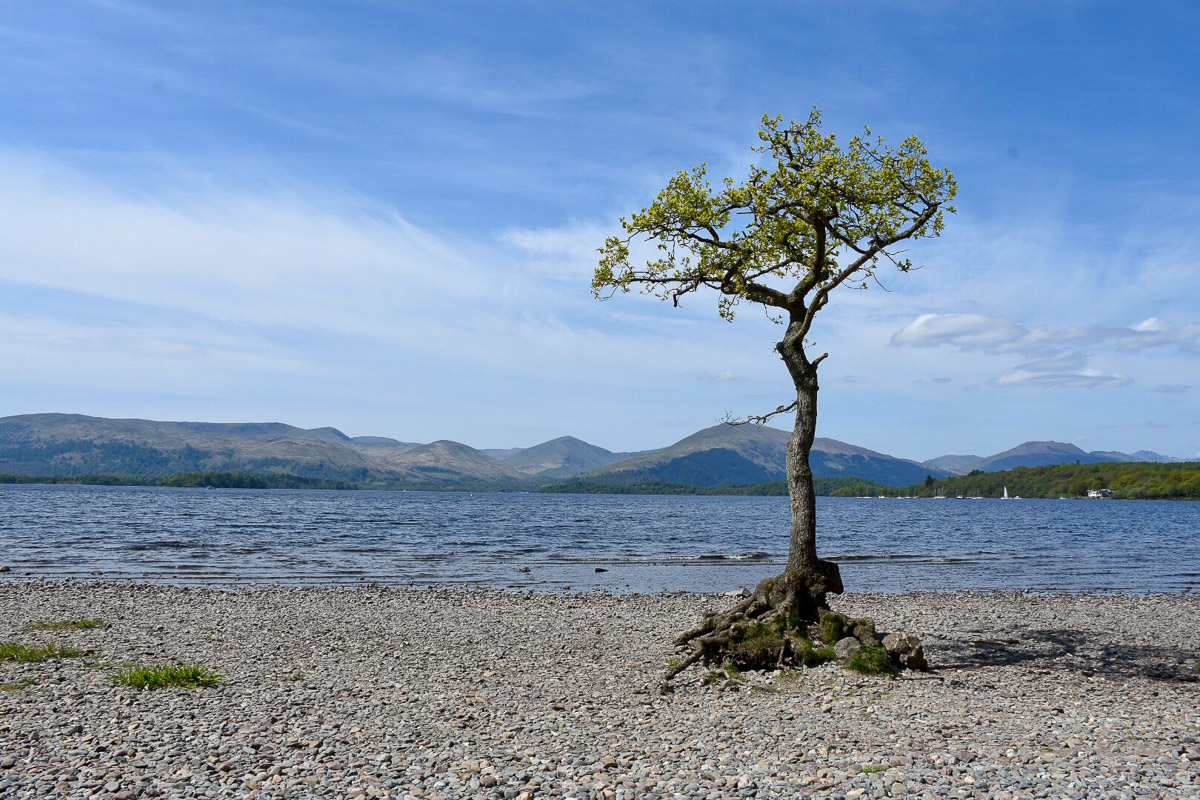 What is the toughest section of the trail?
Again, this is personal preference. Many people do find the section from Balmaha or Rowardennan to Inverarnan very challenging. While the terrain is varied and interesting, there are many tree roots and boulders to be navigated underfoot, and the undulations of the path can become tiring.
The 'high road' can be taken where the West Highland Way forks in two just after Rowardennan, and this route is generally considered to make the journey easier. The high route follows a broad forestry path and contours around the hill, rejoining the narrow and rocky 'low route' before Inversnaid.
Can I extend the West Highland Way?
Some people choose to go on walking for a further week, and combine the West Highland Way with the Great Glen Way. The Great Glen Way is another popular long-distance walking trail, which runs from Fort William to Inverness via world-famous Loch Ness.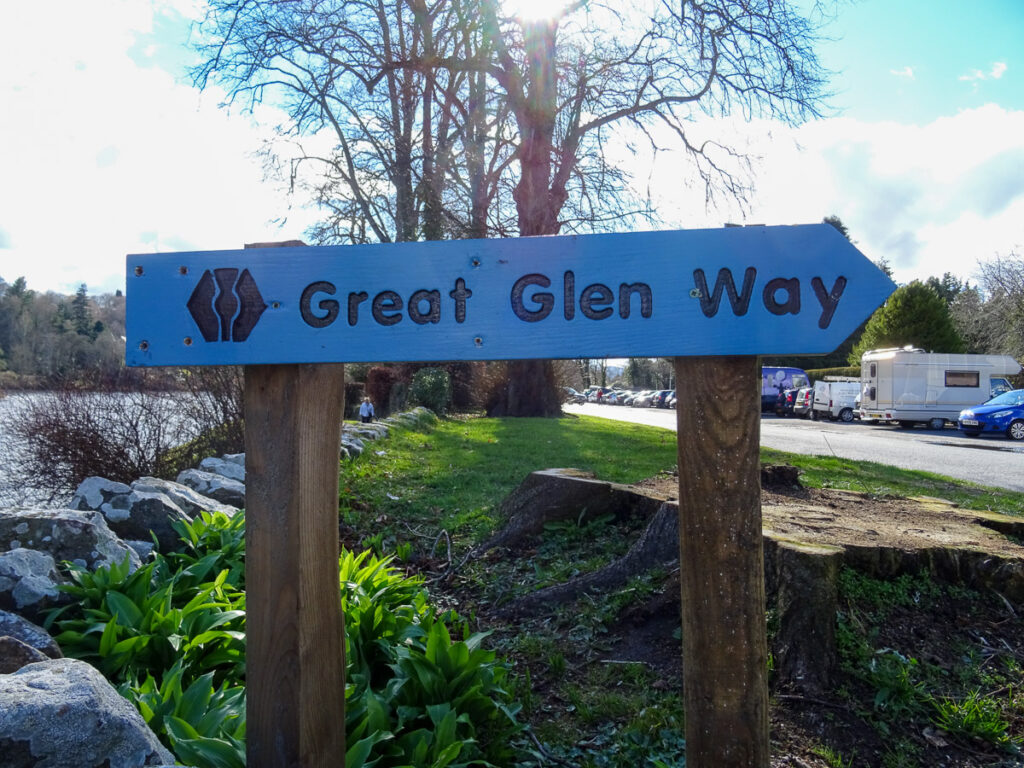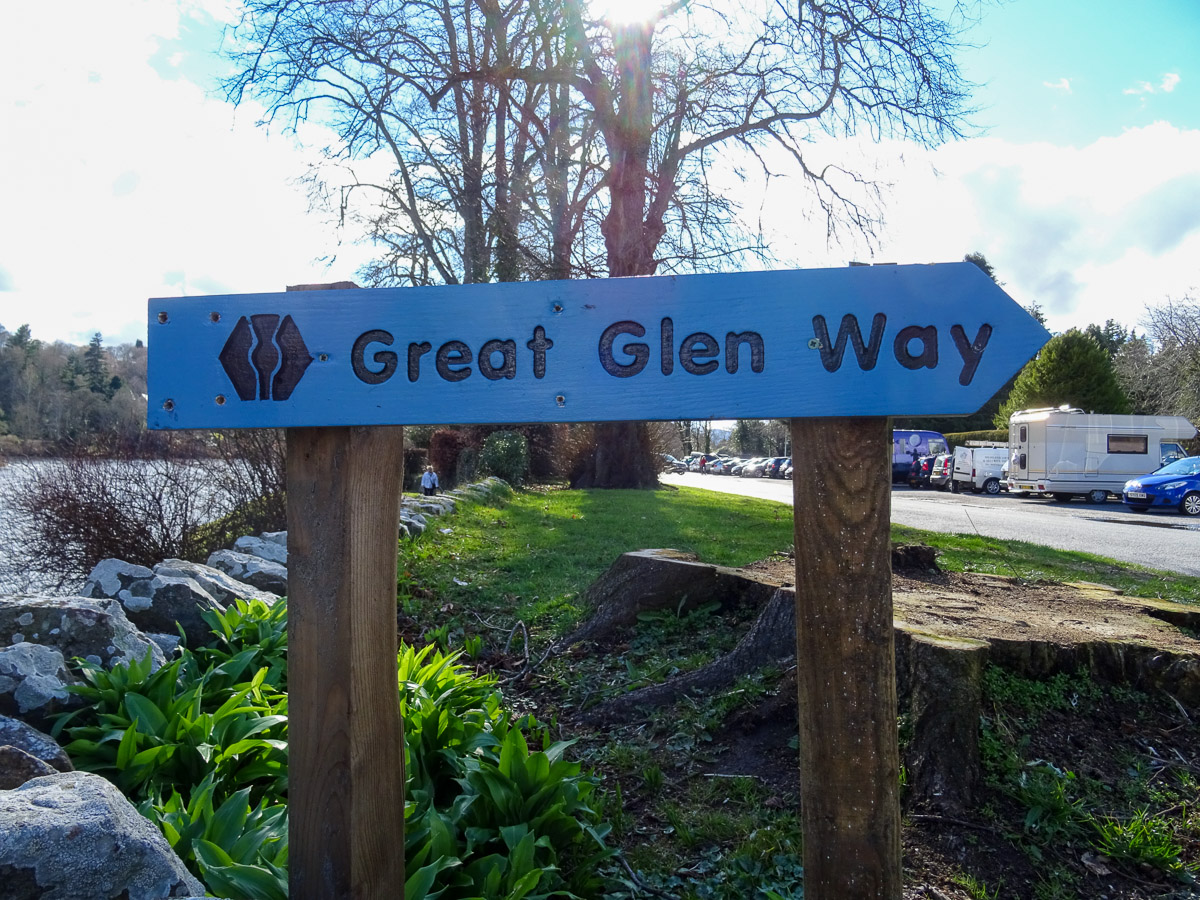 The quieter and less-established East Highland Way also begins in Fort William, before venturing east to Aviemore and the Cairngorms National Park.
If you'd like a break from walking, you could also extend your holiday with one of our award-winning tailor-made itineraries and explore more of what Scotland has to offer. You will find suggested itineraries on our website, but all of these can be personalised to your preference.
How can I book a walking holiday on the West Highland Way?
We know the West Highland Way inside-out, and we'd be delighted to arrange an unforgettable, self-guided walking holiday for you. You can browse the West Highland Way section of our website which contains more information, including our suggested itineraries. Once you've decided which itinerary you'd like to walk, send us an enquiry and we'll do the rest – leaving you free to simply turn up and enjoy one of the world's best long-distance walks.
If you have any questions about the trail which we haven't covered above, please don't hesitate to get in touch. You can call our knowledgeable team on +44 (0)131 610 1210 or email enquiries@absoluteescapes.com.
Charlotte Wood