Britain is a walking haven. It is home to rolling hills, vast moorlands, awe-inspiring peaks, and due to its obvious position as an island, it is host to thousands of miles of incredible coastline.
From the far north of Scotland to the southern shores of England, windswept cliffs, secluded coves, golden sands and curious seabirds claim the coast.
With paths winding over and around the undulating coastline, a constant supply of incredible views across the vast vista of blue and the sounds of sea resonating all around, it's little wonder why coastal getaways are the top choice for many.
With so many to choose from, here are our top 7 walking holidays where land meets the sea …
­
Arran Coastal Way
Often known as 'Scotland in miniature', the Isle of Arran is Scotland's most southerly island, and also one of its most accessible. After a short ferry journey across the Firth of Clyde, you can be enjoying the spectacular scenery in under an hour of leaving the mainland.
The Arran Coastal Way provides an incredible variety of rugged coastline, wonderful wildlife and true Scottish hospitality in many of its inviting accommodations along the way.
The circular route takes you around Arran's mountainous north, down to the sandy beaches of the west coast and around to the wooded wonderland of the east.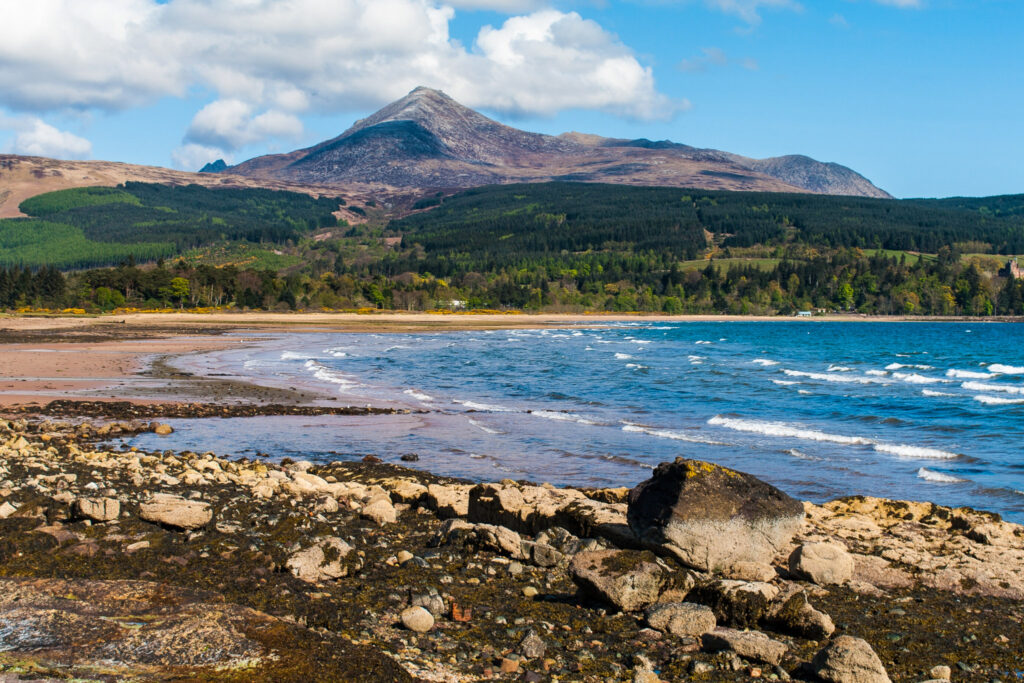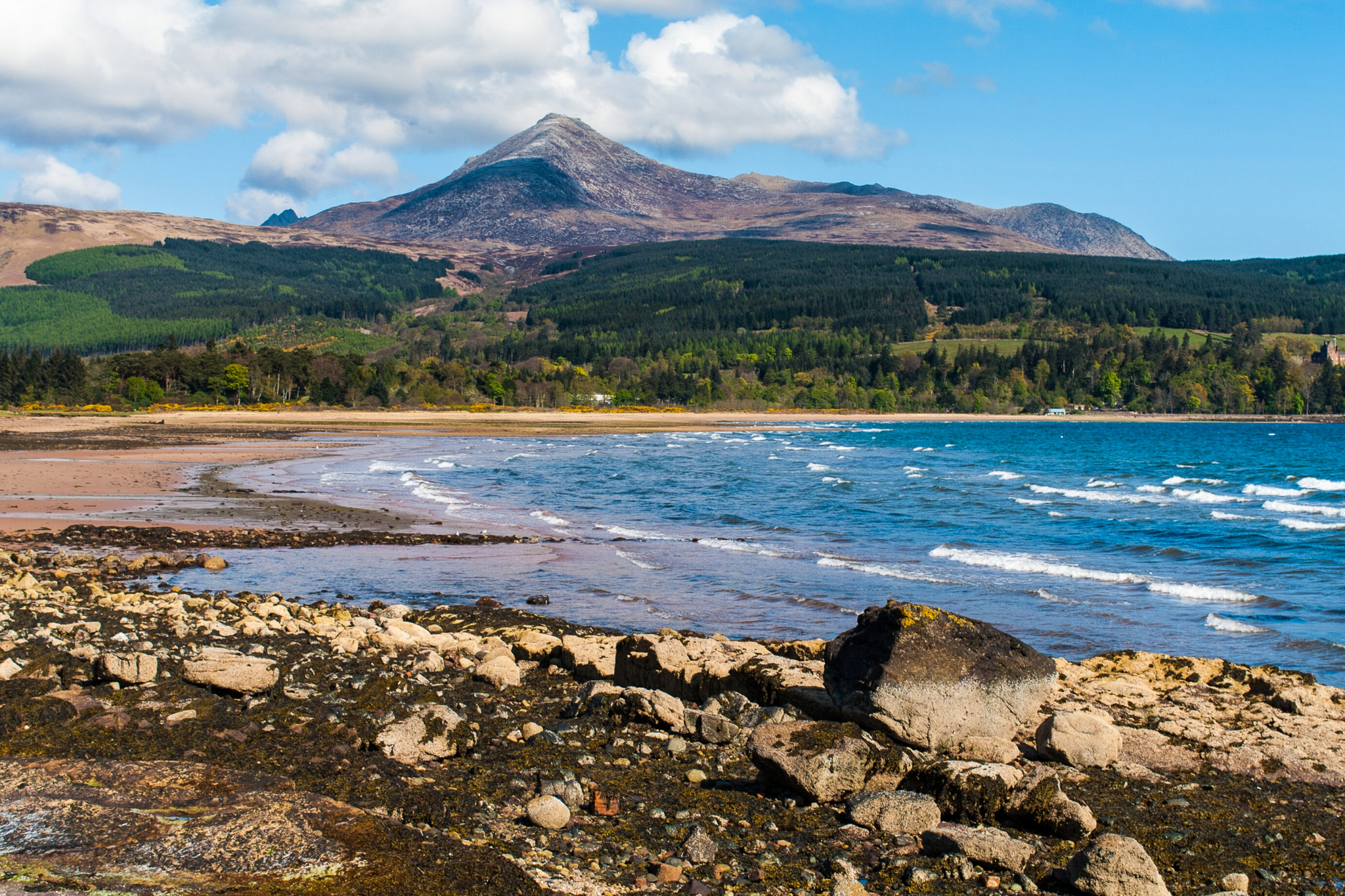 The route starts and finishes in the island's main village, Brodick. You are able to explore the many wonders of the village which sits in the bay below the highest peak on the island, Goat Fell.
Enjoy a visit to the iconic Brodick castle and wander its magnificent gardens or more importantly, visit the Island Cheese Company and Arran Chocolate Factory, to either stock up for the journey ahead or deservedly reward yourself after finishing the route!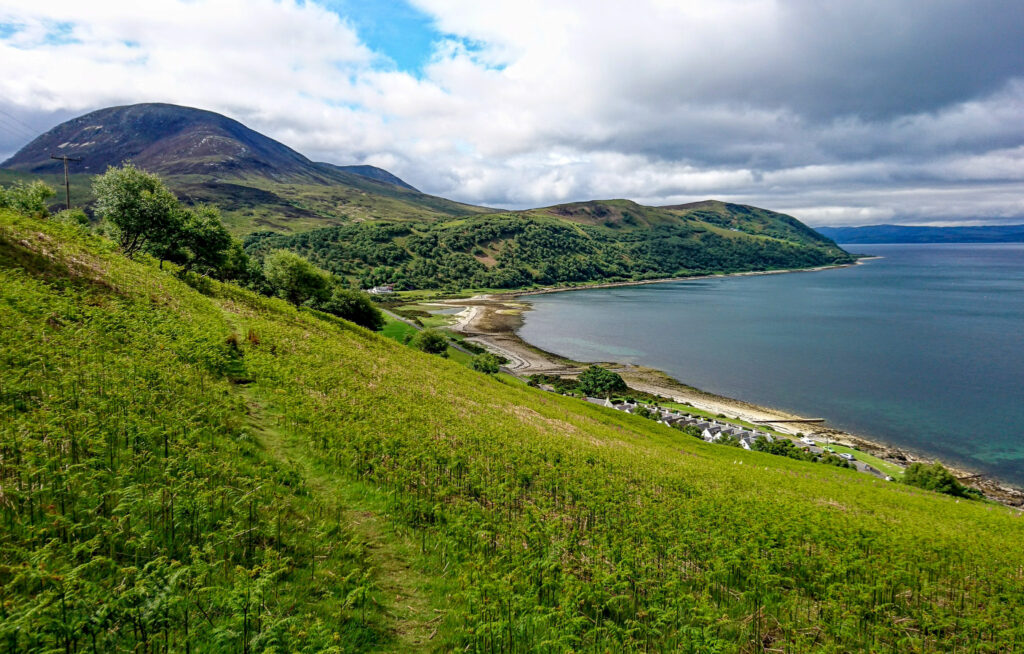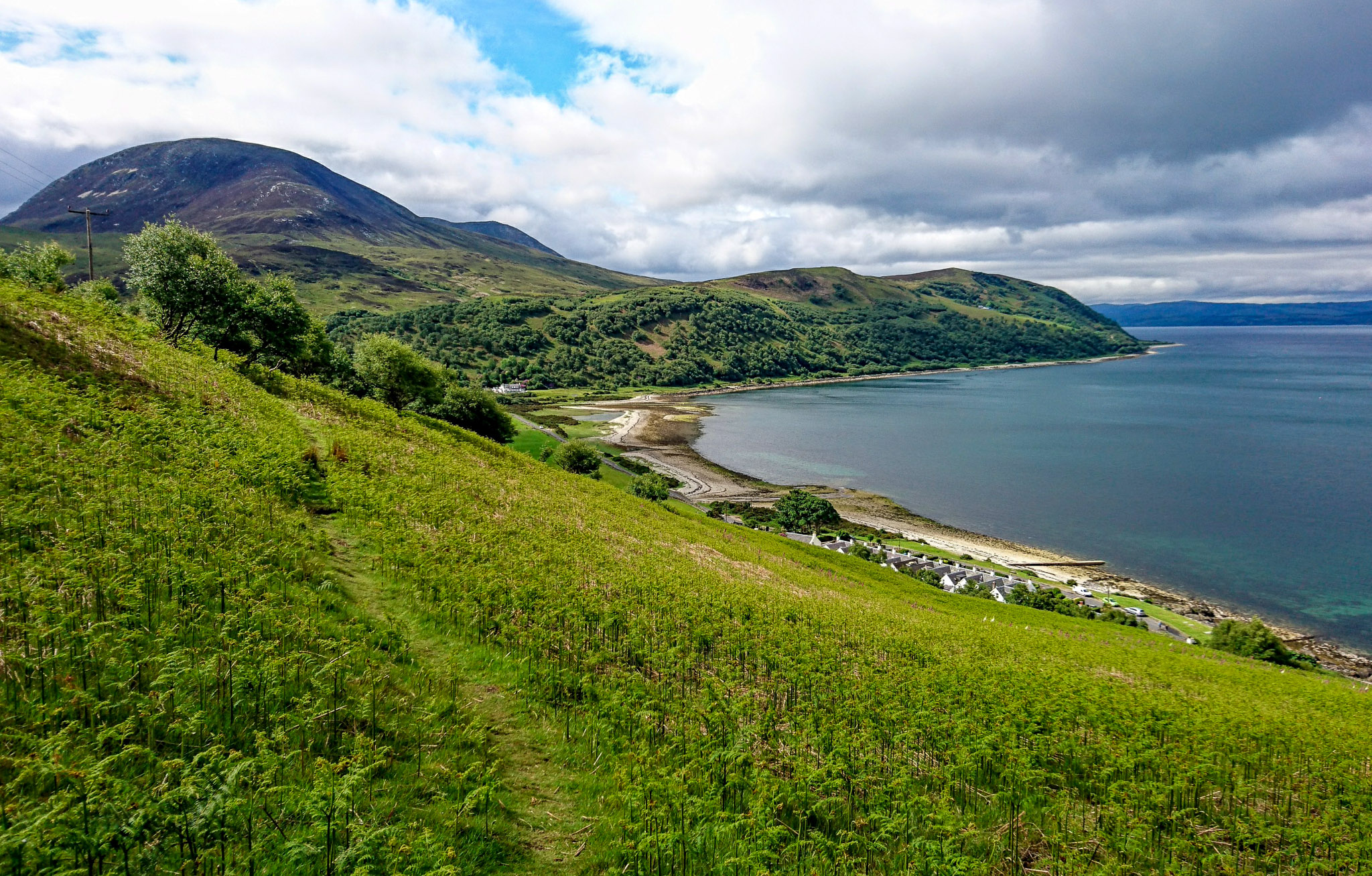 The Arran Coastal Way enjoys mountains, deep glens, rolling hills and sandy beaches, making it one of the most popular coastal walking holidays in Scotland.
Distance: 63 miles / 100km
Berwickshire Coastal Path
This short but sweet coastal path takes you along some of the most spectacular cliffs in Britain and across some incredible sandy beaches. The Berwickshire Coastal Path can be covered in only 3 days, travelling from Dunbar to Berwick-upon-Tweed this area is popular with birdlife including kittiwakes, puffins, oystercatchers, guillemots and curlews!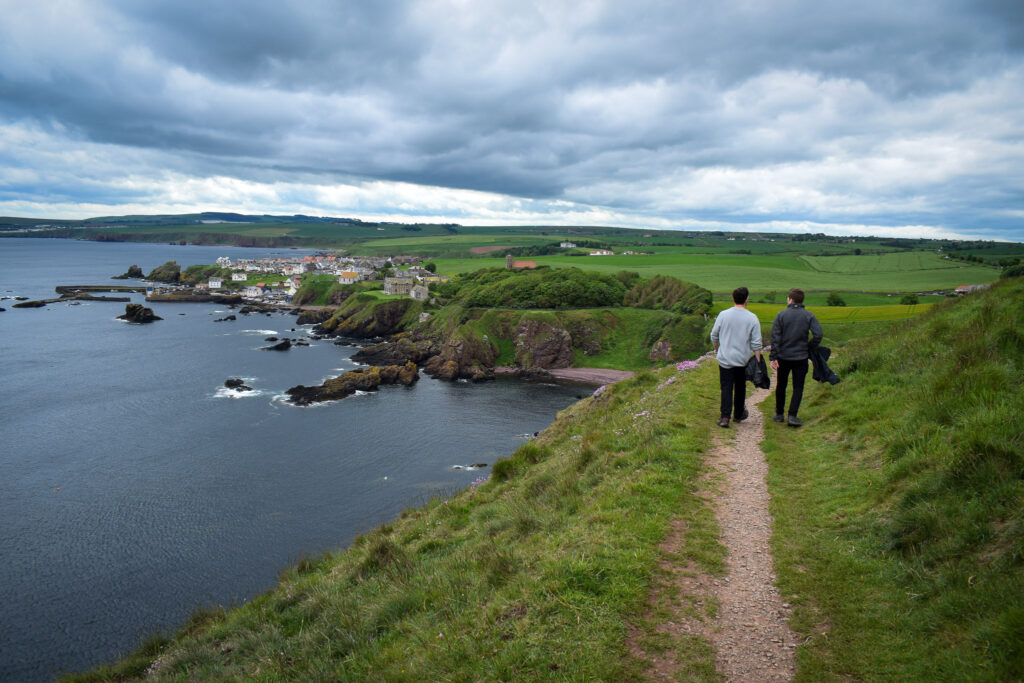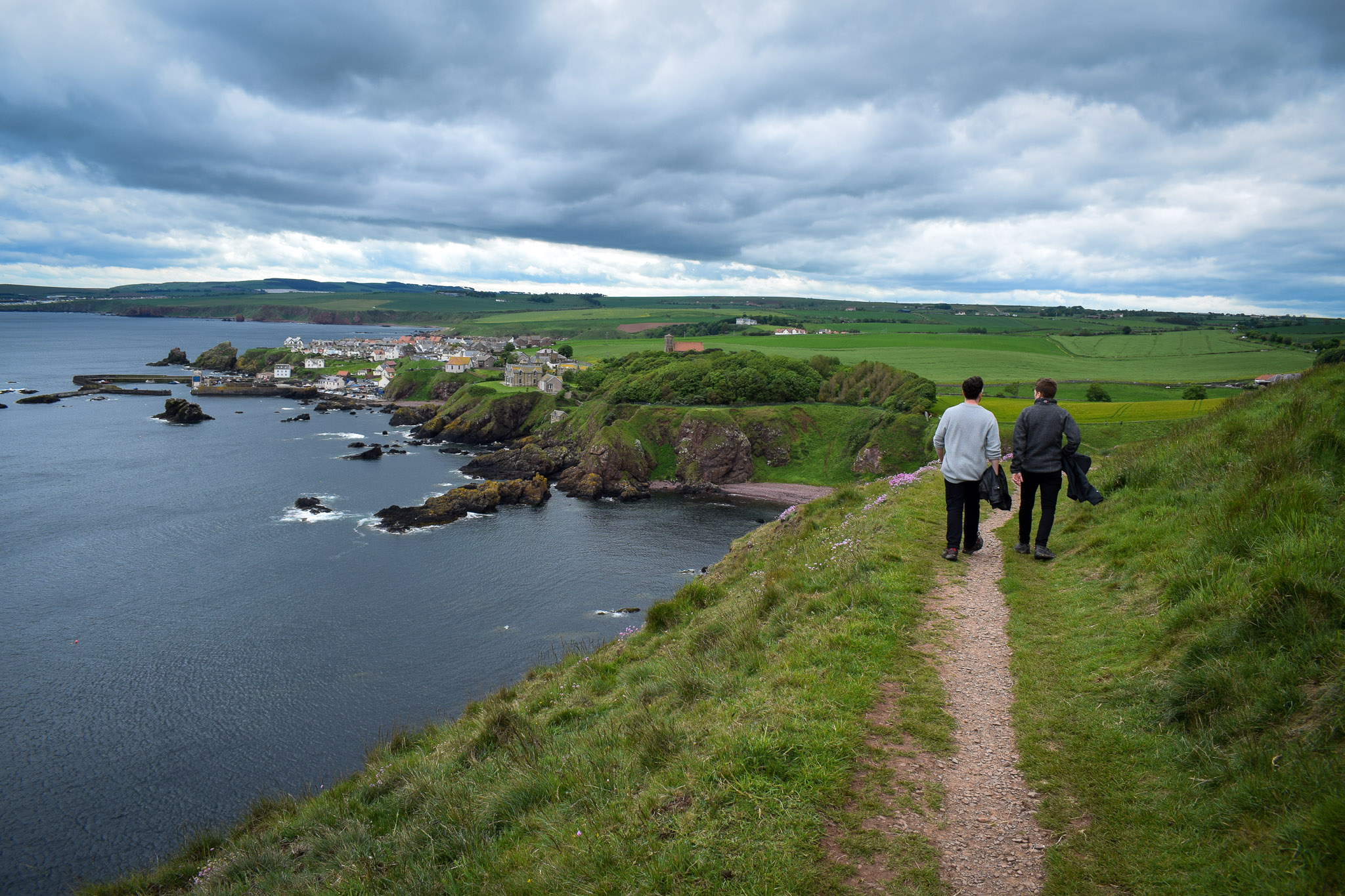 The trail takes in some jaw-dropping sections of Scotland's coastline. At St Abbs Head, some of the highest sea cliffs in Britain drop hundreds of feet below. There are many secluded coves along the coast which made the area a haven for smuggling.
The town of Eyemouth was once home to a network of underground alleys used to smuggle tea, wine, and gin!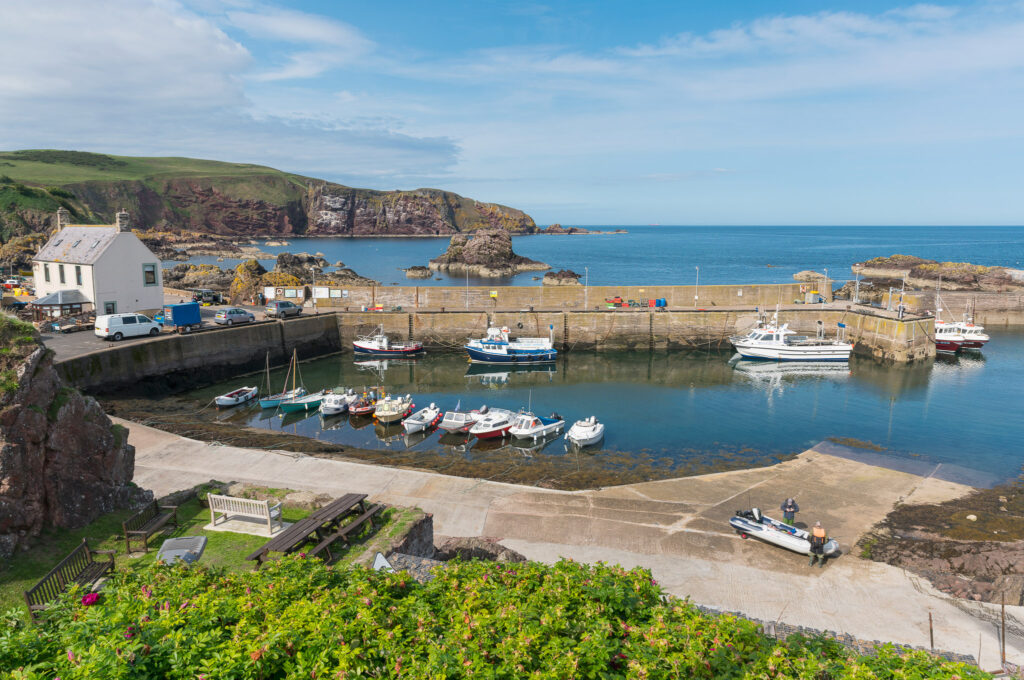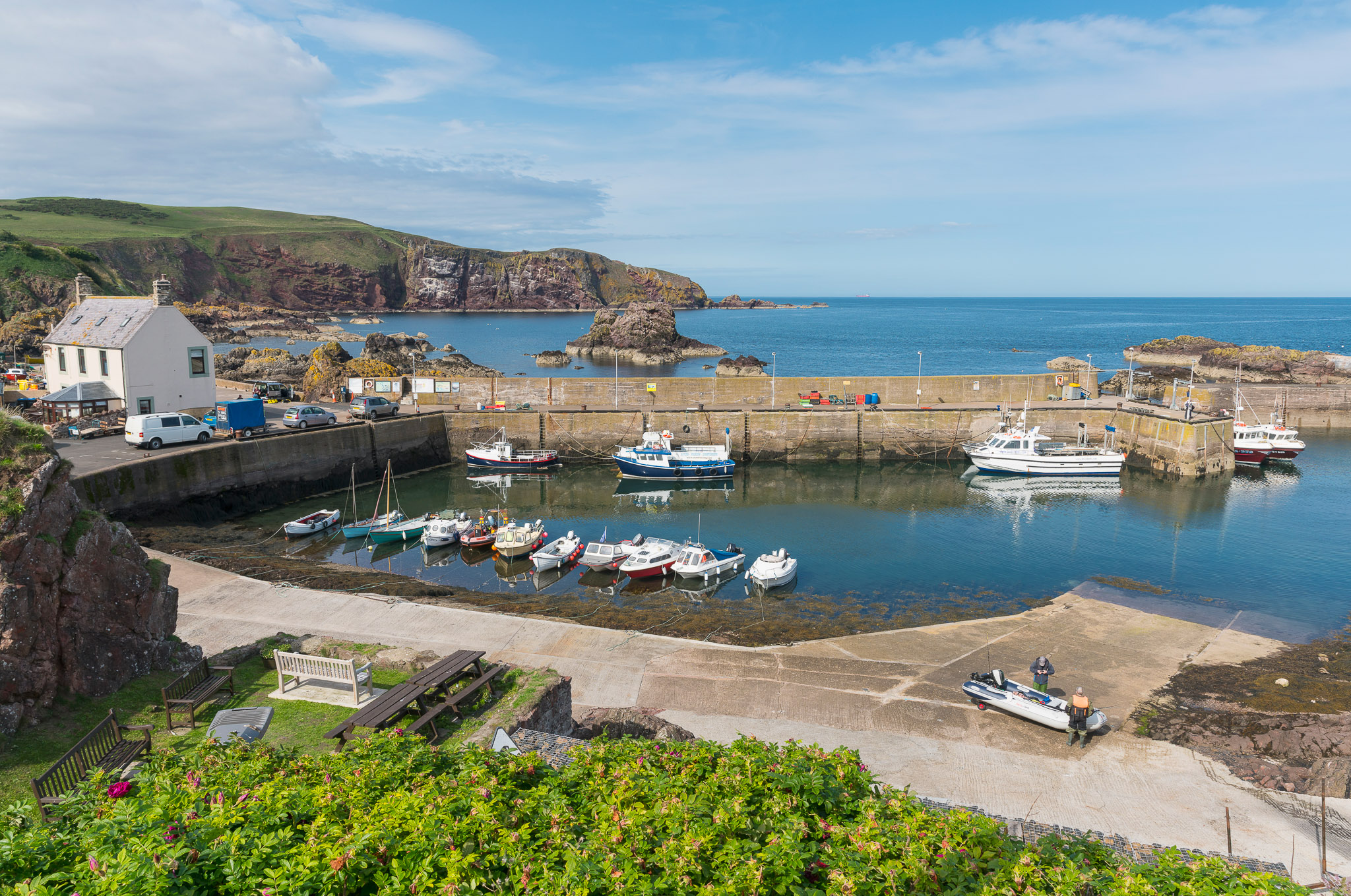 Walk from Scotland to England through an area of historic border conflict, visiting the ruined forts and castles left behind. Today the coastline is punctuated by peaceful, picturesque fishing villages and harbours such as St Abbs and Eyemouth. This short walk certainly packs a punch!
Distance: 39 miles / 62 km
South West Coast Path
Covering 630 miles from Minehead in Somerset to Poole in Dorset, the South West Coast Path is one of Britain's most spectacular coastal walks and England's longest waymarked long-distance footpath.
From start to finish, the Path provides an incredible variety of spectacular scenery, wonderful wildlife and quaint fishing villages. No two days look the same. In fact, in one day you can pass through peaceful fishing villages to bustling, brightly lit seaside towns – no two hours are the same!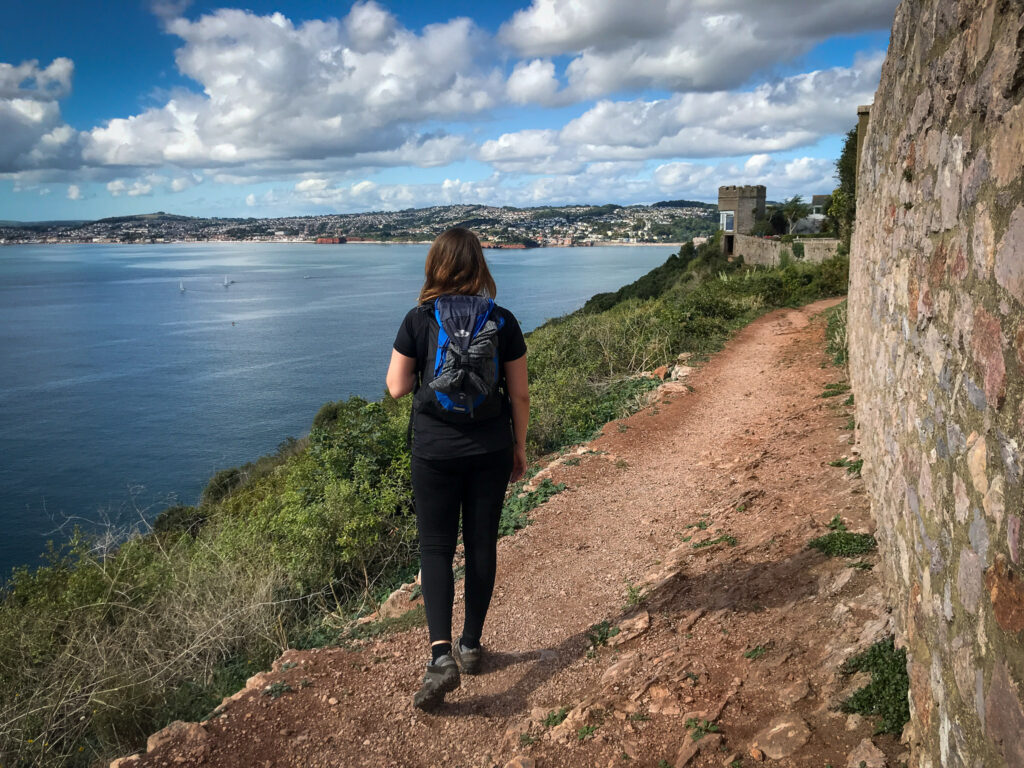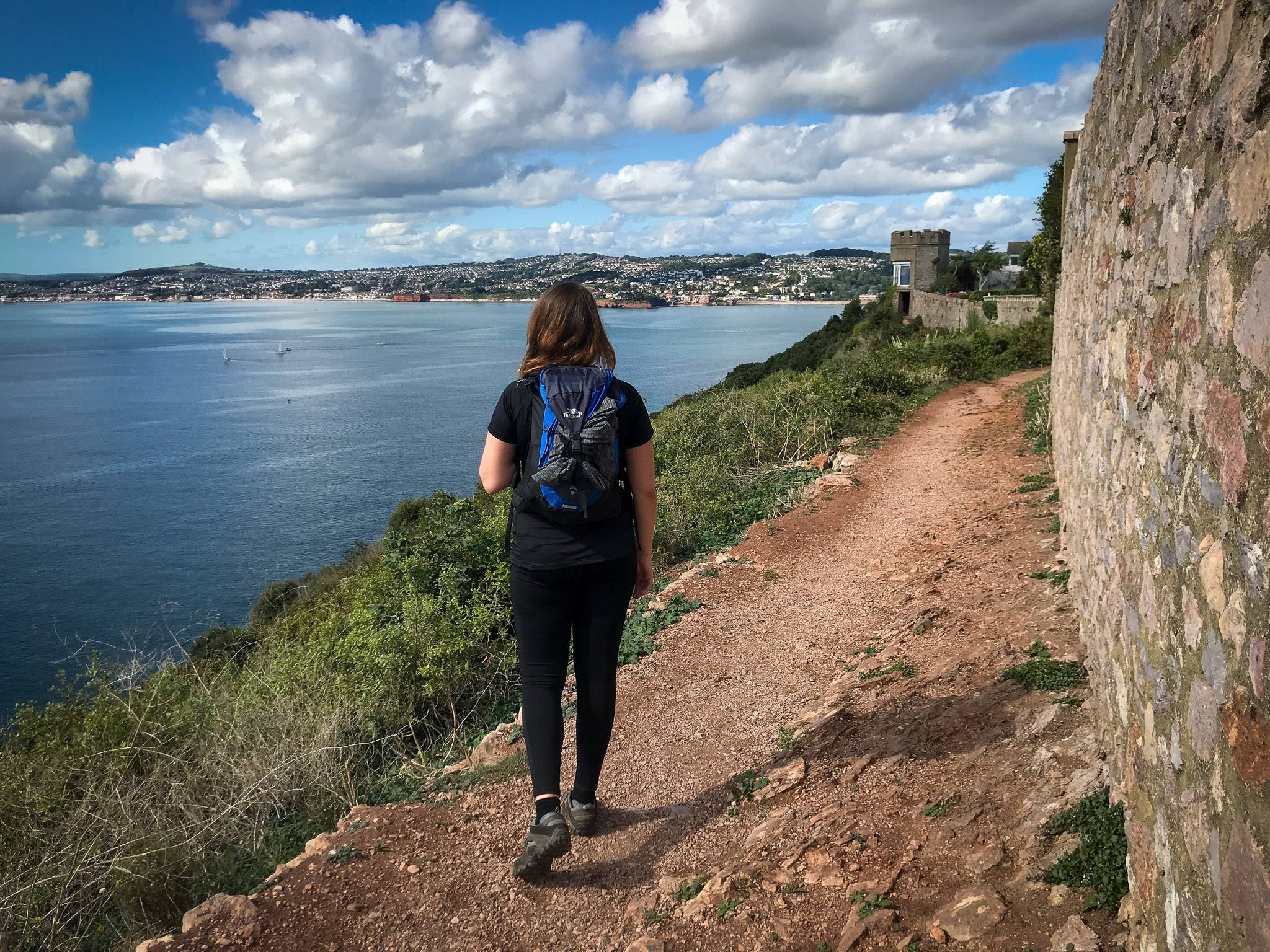 For every dramatic headland and steep coastal valley, there is a stunning golden sand-covered beach awaiting. It would be hard to confute the fact that some of the best beaches in Britain lie along the south-west coast.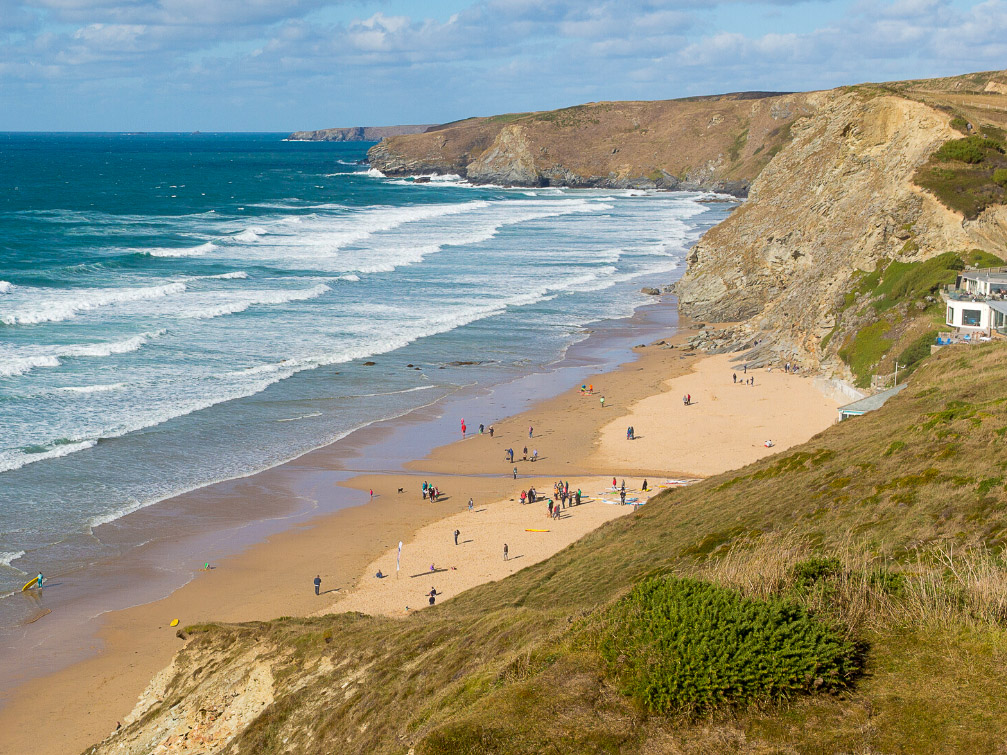 A trail of constant change, constant coastline companionship and constant scenery. What's not to like? If you want to find out more about the South West Coast Path, check out our Ultimate Guide to the South West Coast Path.
Distance: 630 miles / 1014 km
Northumberland Coast Path
Covering Northumberland's Area of Outstanding Natural Beauty, the Northumberland Coast Path is known for its wild and unspoilt beauty. It is home to a wonderful mixture of sweeping beaches, dramatic clifftops, secluded coves and historic castles.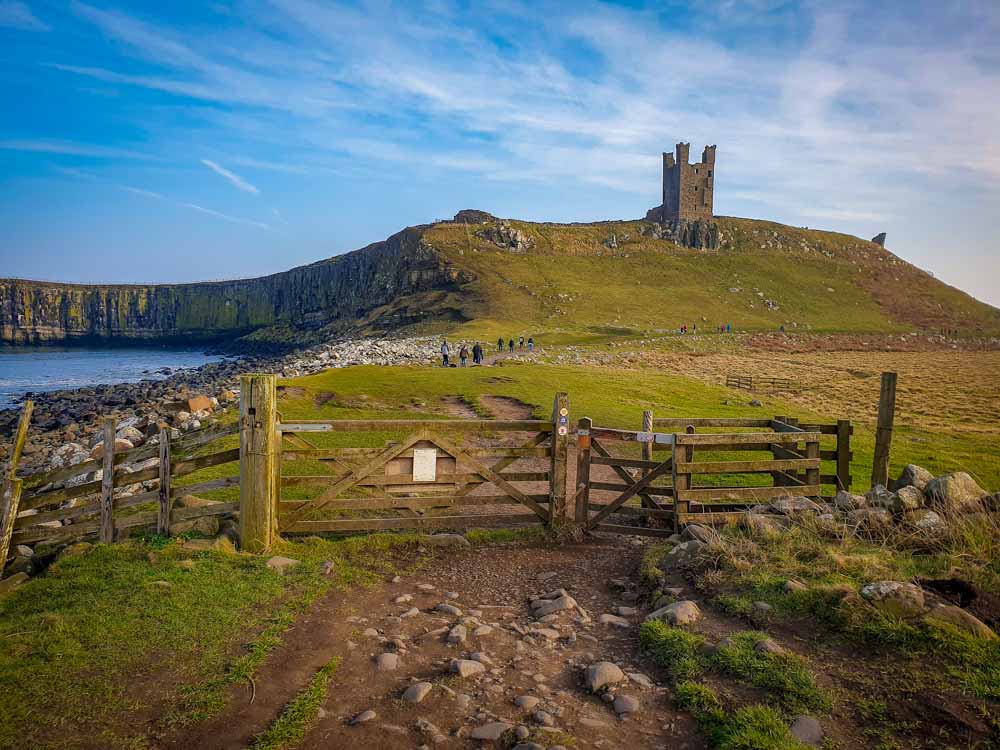 The path offers a constantly changing landscape making it a pleasure to explore.
There is also the option to visit Holy Island, the epicentre of Christianity in Anglo Saxon times. Only accessible at low tide, a journey across the causeway is a special experience by any measure.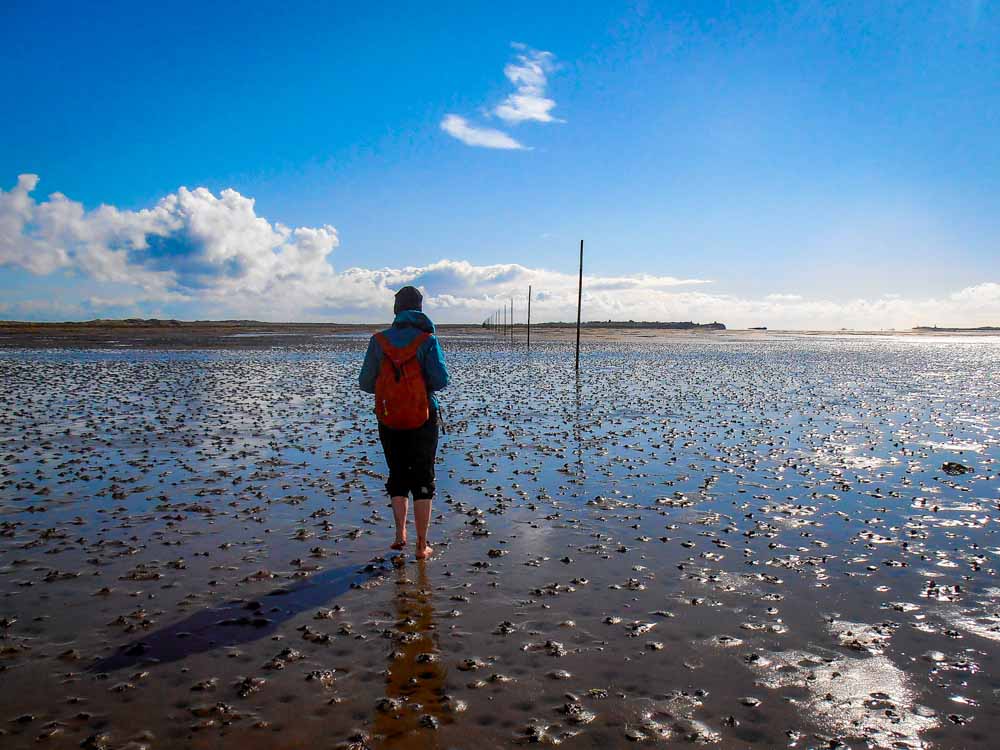 Starting in Cresswell and finishing in Berwick-upon-Tweed, the Northumberland Coast Path is definitely one to add to your list.
Distance: 62 miles / 100 km
Fife Coastal Path
From North Queensferry through to the historic town of St Andrews, the Fife Coastal Path traverses through some of the most stunning Scottish coastal scenery, not to mention provides walkers with the opportunity to try the best fish and chips in Scotland!
Beginning under the iconic Forth Bridges in North Queensferry, this coastal path is already off to a good start.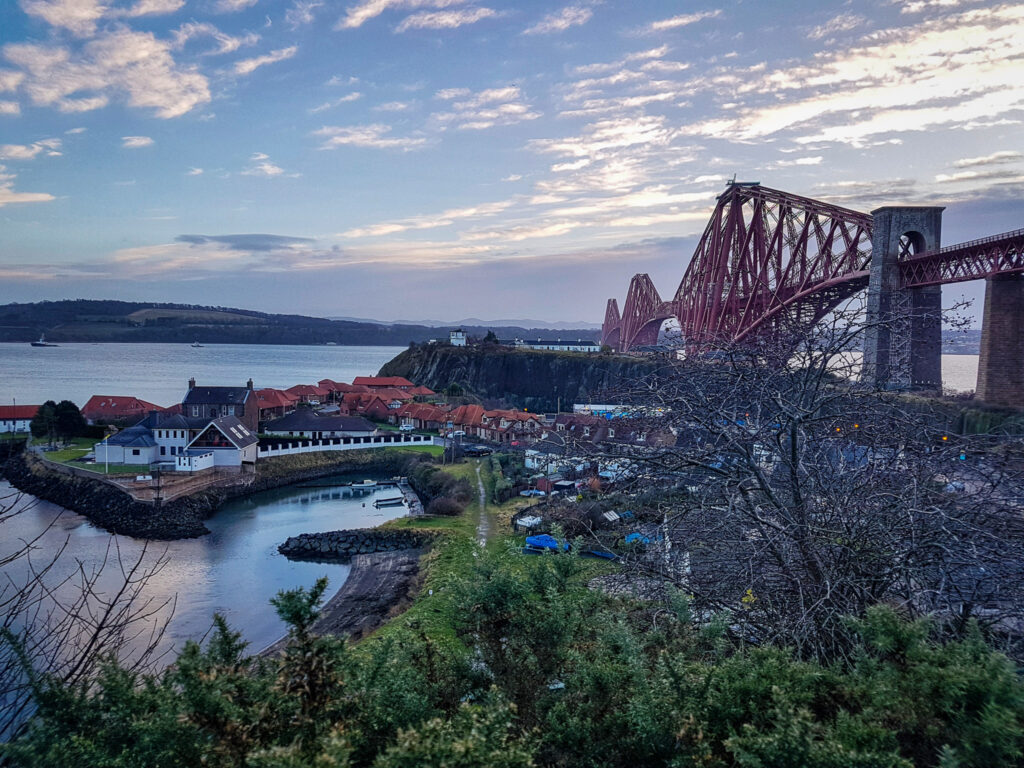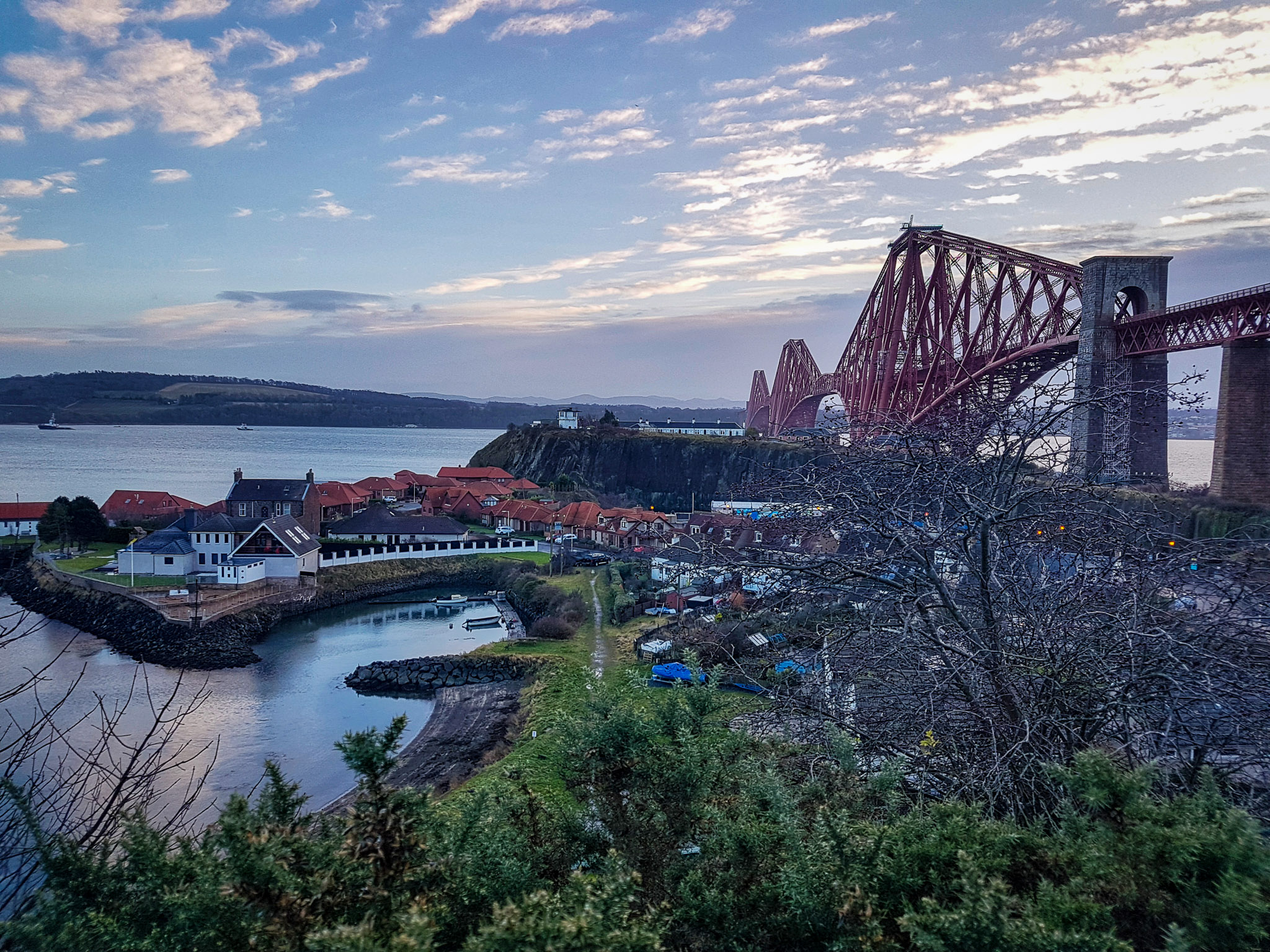 On entering the East Neuk of Fife, the path passes through the stunning fishing villages of Elie, Crail and onto St Andrews and there is a whole host of incredible scenery to take in as you go.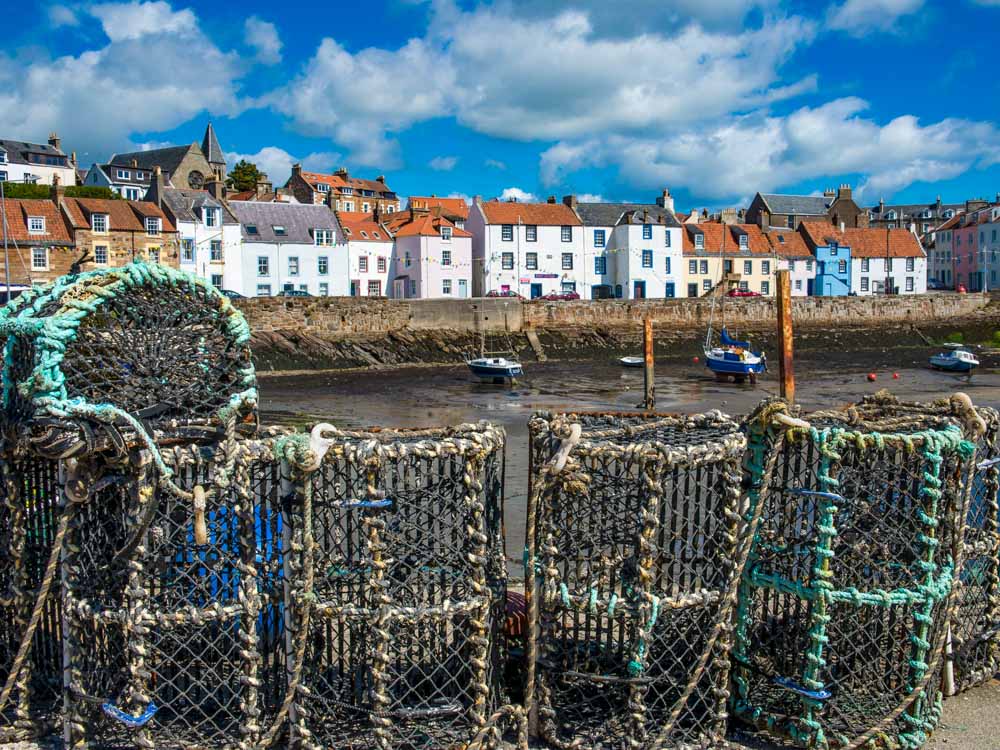 Surprisingly, Fife is the sunniest place in Scotland (I know, we can't believe it either!) making it the ideal location to spend hours wandering this idyllic coastline.
The path is peppered with whitewashed cottages overlooking bustling harbours, historic castles and caves, charming cafes and most importantly, constant stunning scenery.
Distance: 81 miles / 130 km
Norfolk Coast Path
Running 84 miles from Hunstanton in West Norfolk round to Sea Palling on the northeast Norfolk coast, the Norfolk Coast Path is fortunate to traverse through a recognised Area of Outstanding Natural Beauty and it is also home to some of the best bird-watching spots in Britain.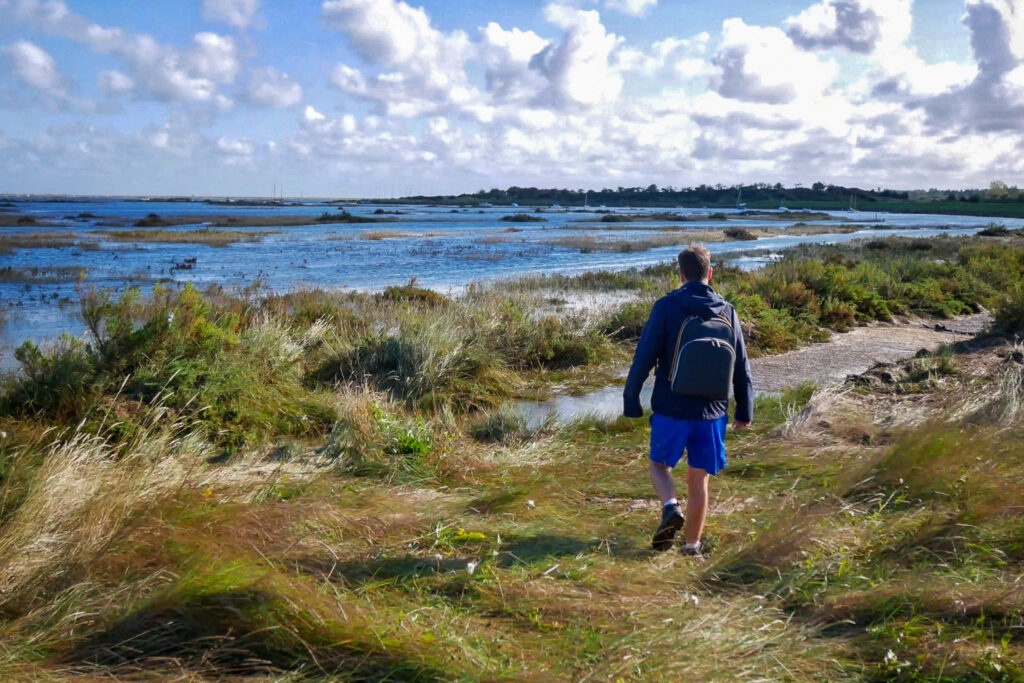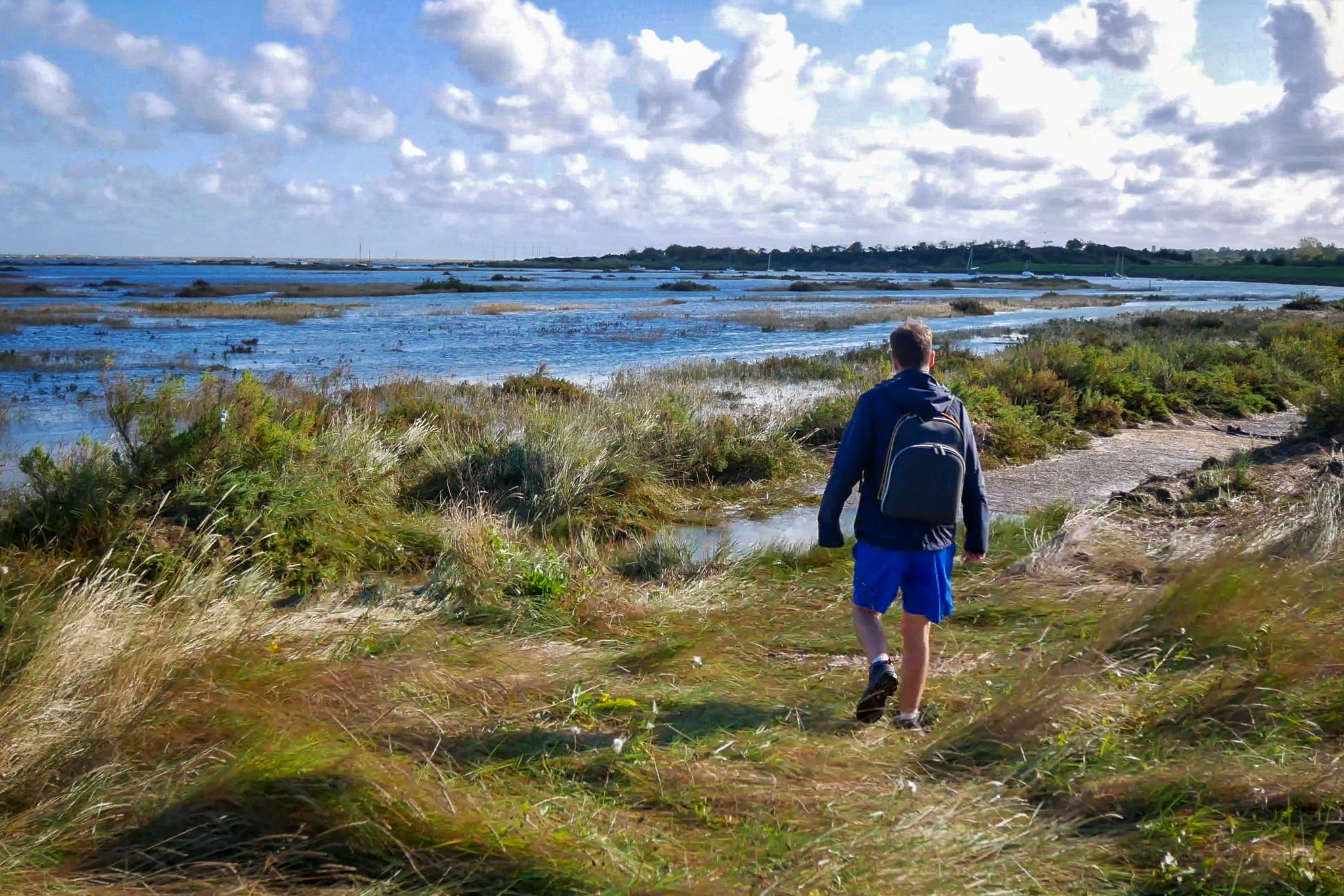 At the start of the route, a short detour will take you down to the beach to see the stunning red and white striped cliffs at Hunstanton.
The picturesque town of Wells-next-to-the-sea is another special spot to stop. Its sandy beach is lined with colourful beach huts, sure to put a smile on anyone's face.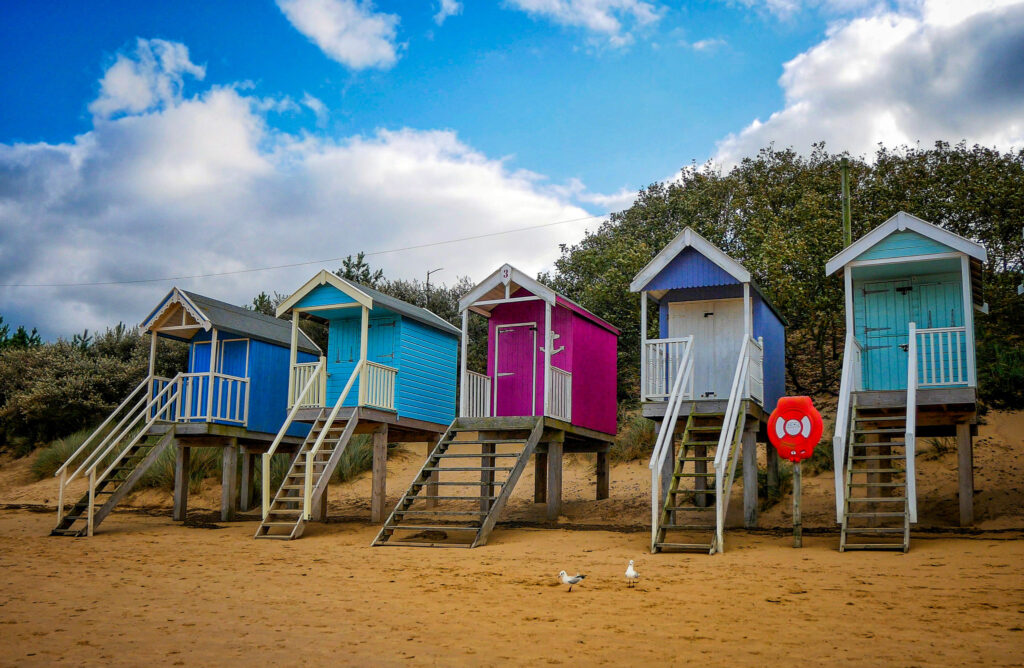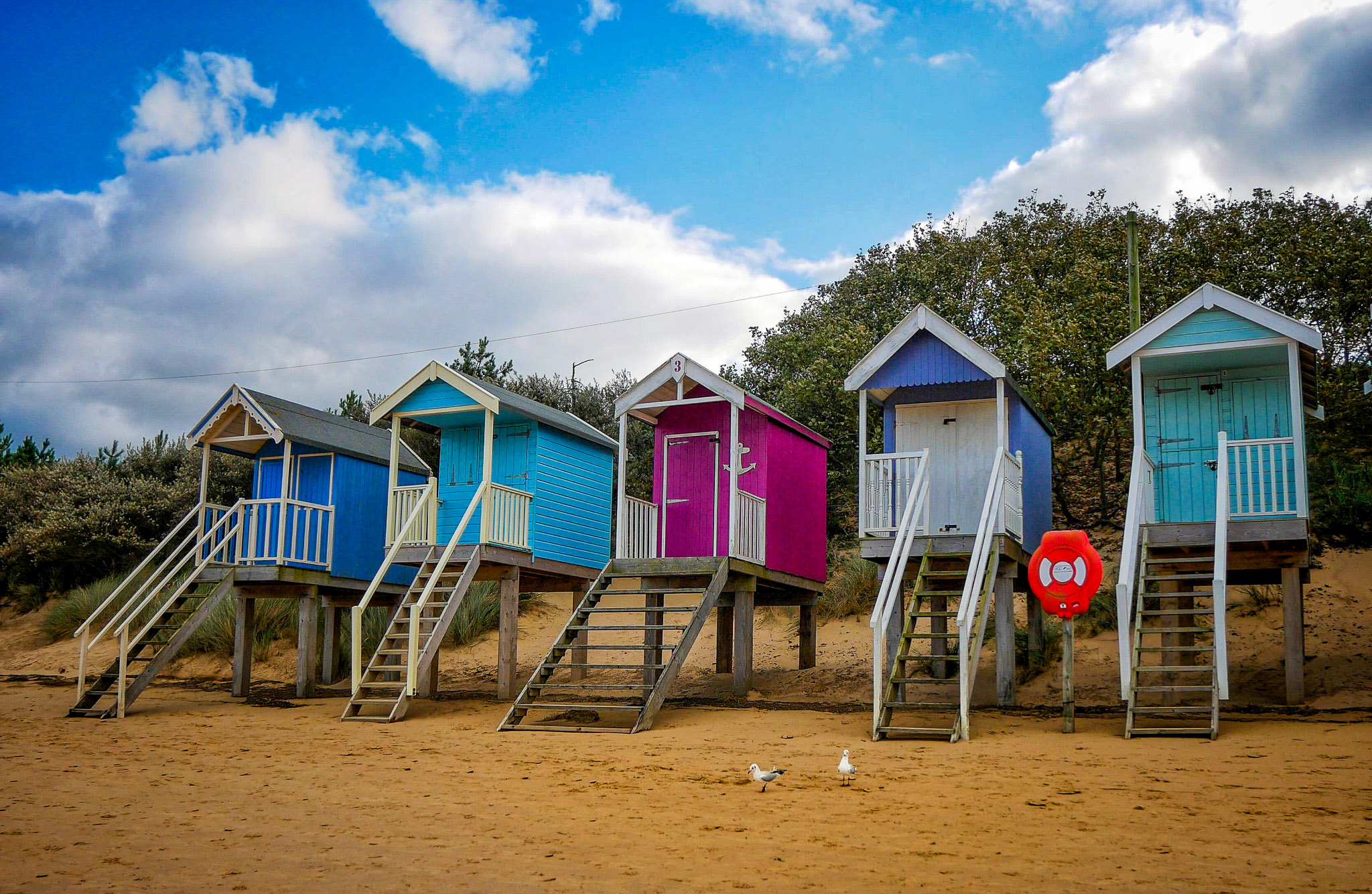 The distractions and detours are hard to ignore; with many historic, captivating seaside towns to be explored, you might be discovering this incredible area of England for a while!
Distance: 84 miles / 135 km
Pembrokeshire Coastal Path
The Pembrokeshire Coast Path twists its way along 186 miles of stunning and varied coastline and offers some of the best walking in Britain. The trail begins in the southern village of Amroth and finishes in St Dogmaels, near Cardigan in the North, traversing an ever-changing landscape.
The landscape is beautifully varied and covers everything from rugged cliff tops to creeks, coves and coastal valleys.
Lying almost entirely within the Pembrokeshire Coast National Park, the landscape of Pembrokeshire is immensely ancient with all the rocks underlying the land surface more than 300 millions year old.
Each day is a new experience with an ever-changing succession of beautiful sandy beaches, hidden smugglers coves, picturesque harbours and sleepy fishing villages, a church or chapel of the Celtic saints, views across to the islands and incredible marine life and seabird colonies.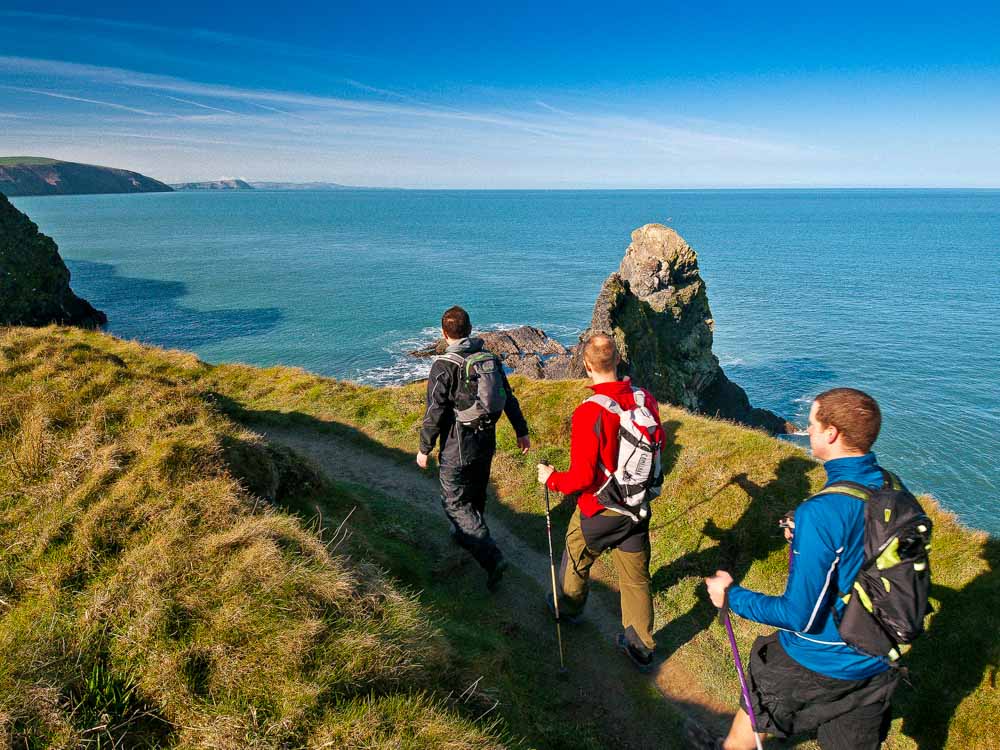 The Pembrokeshire Coast Path is certainly a respected challenge with its 35,000 feet of ascent and descent, said to be equivalent to climbing Everest!
Distance: 186 miles / 298 km
Discover Britain's Beautiful Coast
Whether you want sea, sand or scenery, Britain's coastline has it all. As life continues to ebb and flow, why not head out into the fresh sea air to rejuvenate and reset.
Fern Urquhart
PS. If you're inspired to head to the coast Absolute Escapes offer self-guided walking holidays in the UK & Ireland which include accommodation, daily baggage transfers, guidebook/map, and full information pack.
Send us an enquiry today – we'd love to help you plan an unforgettable walking holiday.