I'd never fully appreciated what "big skies" were until I walked in Norfolk.
Coming from Scotland, the flat terrain of the Peddars Way & Norfolk Coast Path offered a new experience of incredible, expansive views stretching in every direction from sea-level. It certainly helps that Norfolk is one of the driest parts of Britain and the big skies are often blue and clear!
Here, lush farmland and marshland extend as far as the eye can see towards hazy, distant windmills, and the ever-changing North Sea blends into endless skies above; a photographer's dream.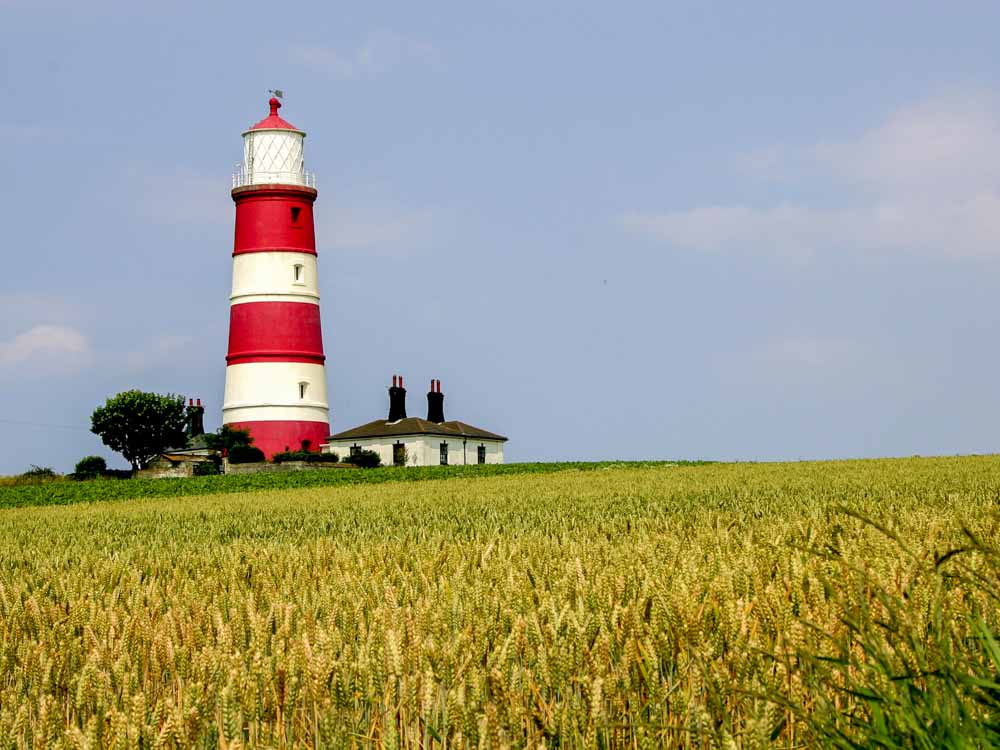 Two Walks in One
That's not to say that the whole of Norfolk is flat. Inland areas of the county offer a delightful landscape of rolling hills and ancient woodland.
It is this contrast that makes the Peddars Way & Norfolk Coast Path – a 133 mile National Trail – an unbeatable way to experience the diversity of this corner of England.
As award-winning specialists in self-guided walking holidays, Absolute Escapes regularly review the trails we offer, and it was for this reason that I set off to walk the route during a sunny week in October.
What I discovered was a beautiful long-distance trail full of surprises.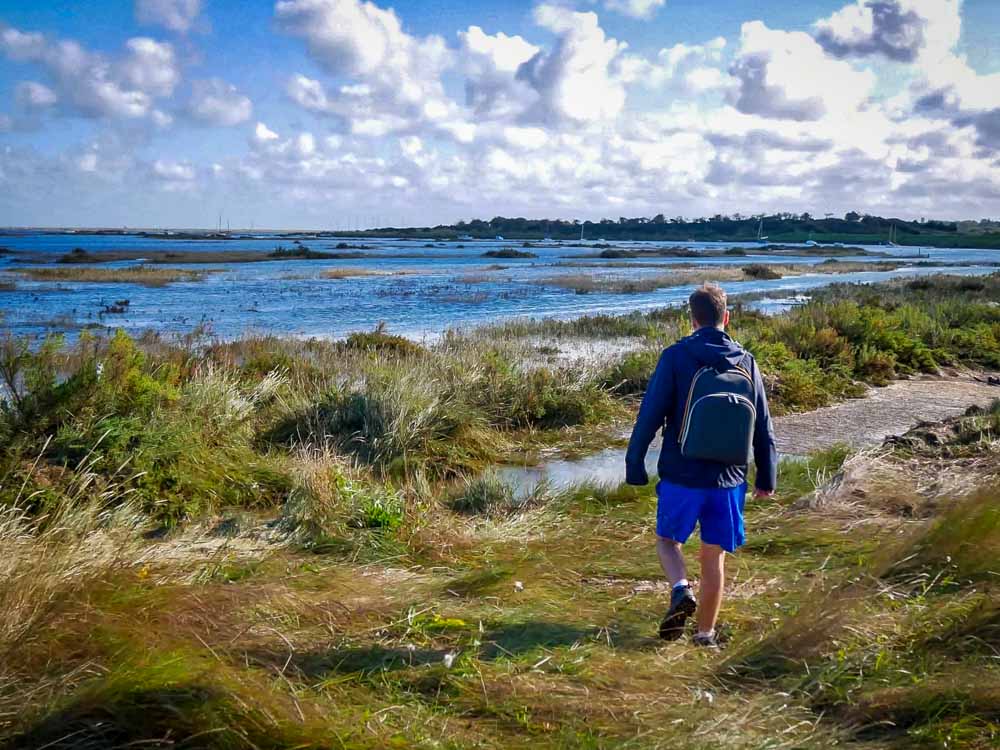 Hiking Through History on the Peddars Way
Running inland for the first 47 miles of the route, the Peddars Way follows arrow-straight Roman roads (the name derives from the Latin word "pedester" meaning "on foot") from Knettishall Heath Nature Reserve to Holme-next-the-Sea.
As a designated National Trail the waymarking is typically excellent. Following a straight, well-maintained path through scenic countryside, quiet lanes and ancient heathland is the perfect way to switch your mind off and lose yourself in the quiet beauty of Norfolk's inland landscape.
This area is known as The Brecks and was shaped by our Bronze Age ancestors 4,000 years ago. History-lovers should not miss the evocative ruins of Thetford Priory and Castle Acre Priory – both built by French monks shortly after the Battle of Hastings in the 11th century. Castle Acre Castle (pictured below) remains one of the most impressive Norman earthworks in the country.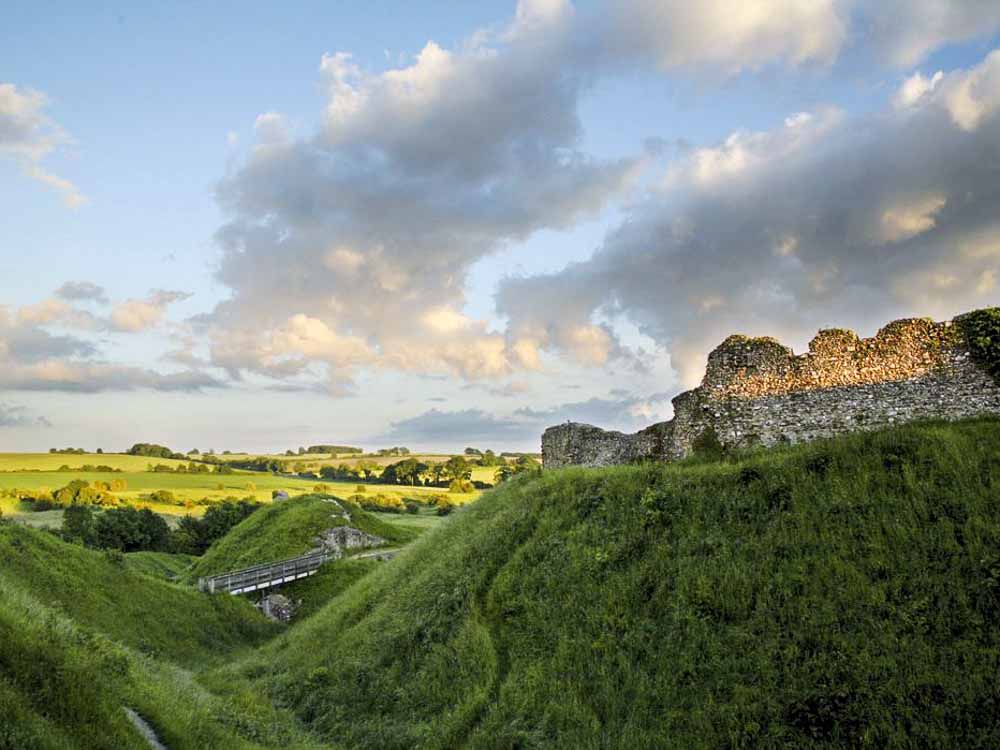 Beaches & Big Skies on the Norfolk Coast
Catching your first glimpse of the sea is always a memorable moment, and the Norfolk coast doesn't disappoint. With rolling sand dunes and vast beaches, this has been a designated 'Area of Outstanding Natural Beauty' for more than 50 years and it's easy to see why.
From the end of the Peddars Way at Holme-next-the-Sea, the nearby Victorian seaside town of Hunstanton offers your first taste of the Norfolk coast as an overnight stop. It's full of cosy pubs and traditional fish and chips shops – a quintessential English seaside town.
Hunstanton's unique, west-facing outlook means that it's one of the few spots on Britain's east coast where you can watch the sun set over the beach.
From Hunstanton, 84 miles (134 km) of magical walking along the Norfolk coast lies ahead.
The path was recently extended a further 21 miles to Hopton-on-Sea, near Great Yarmouth, which has opened up a beautiful and quieter section of Norfolk's coastline east of Cromer, including the wildlife-rich dunes at Horsey.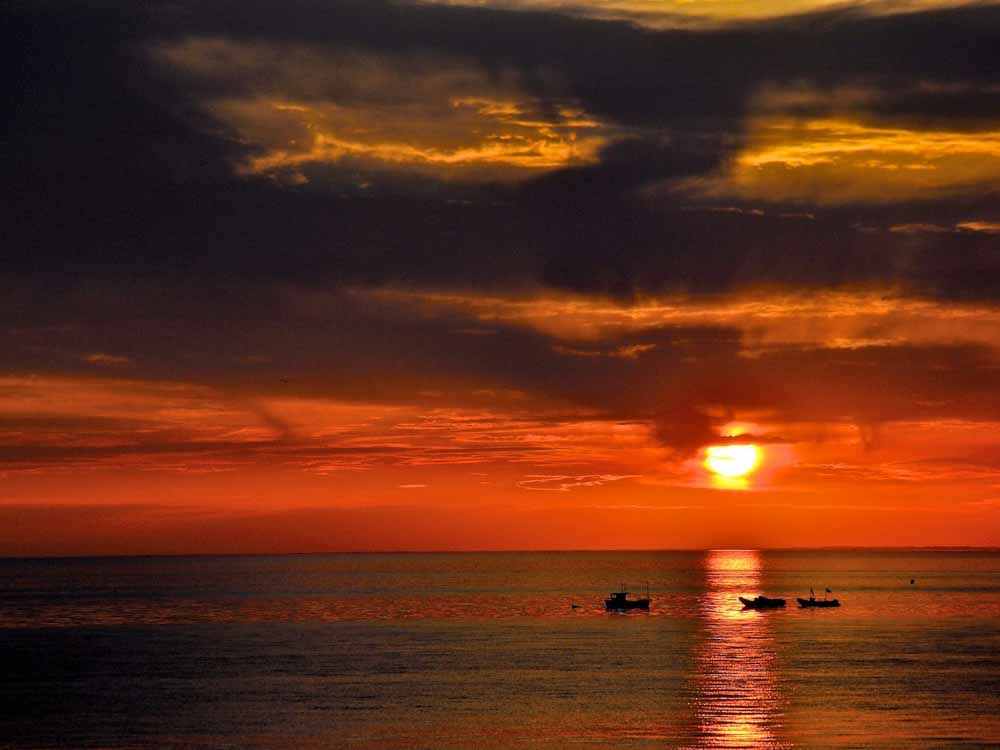 Wonderful Wildlife
The Norfolk coast could just be heaven on earth for nature-lovers. It seems that there's an RSPB Nature Reserve every few miles along the coast, with reserves at Cley, Holkham and Blakeney providing countless opportunities to enjoy the wonderful wildlife which call this place home.
The salt marshes here attract an incredibly rich concentration of birds, including oystercatchers, plover, curlew and brent geese.
As well as being a nature reserve, unspoilt Holkham Beach – regularly voted one of Britain's most beautiful beaches – makes for a spectacular section of the trail.
If you're craving yet more wildlife, add an additional day in Blakeney – not only to rest your legs in one of Norfolk's most picturesque villages but also to enjoy a seal-spotting boat trip with the long-established Beans Boats.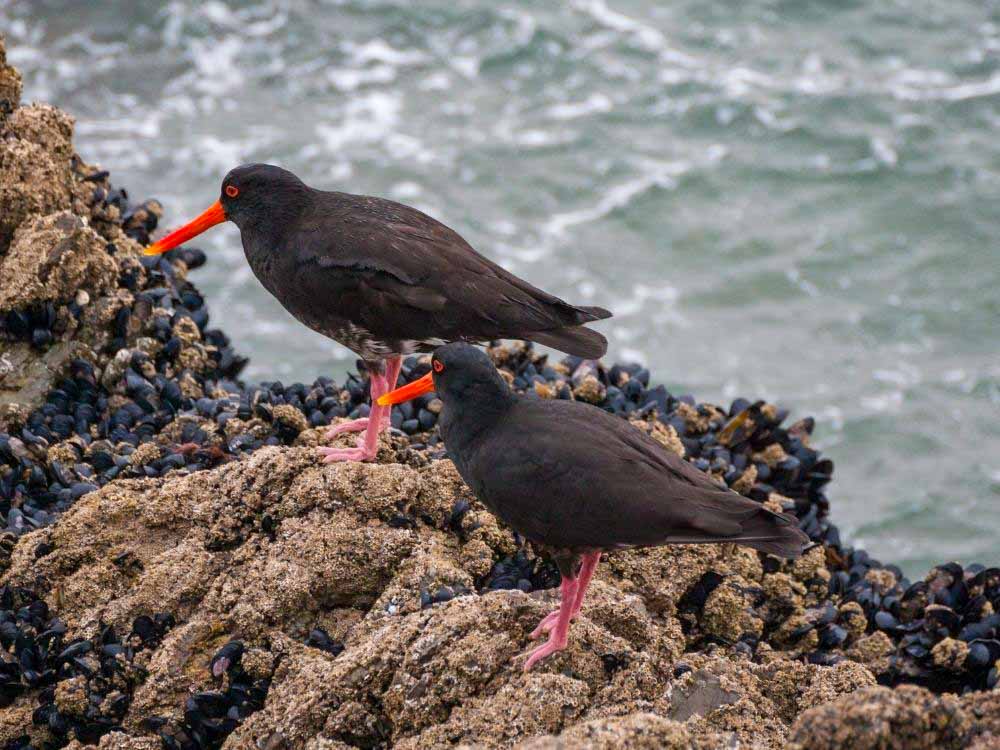 Delightful Villages
One of the highlights of walking this trail is exploring the delightful villages which line the coast.
The aforementioned Blakeney was a joy to discover, with its spectacular natural setting amongst the salt marshes of Blakeney National Nature Reserve and its warm and cosy village pub The White Horse.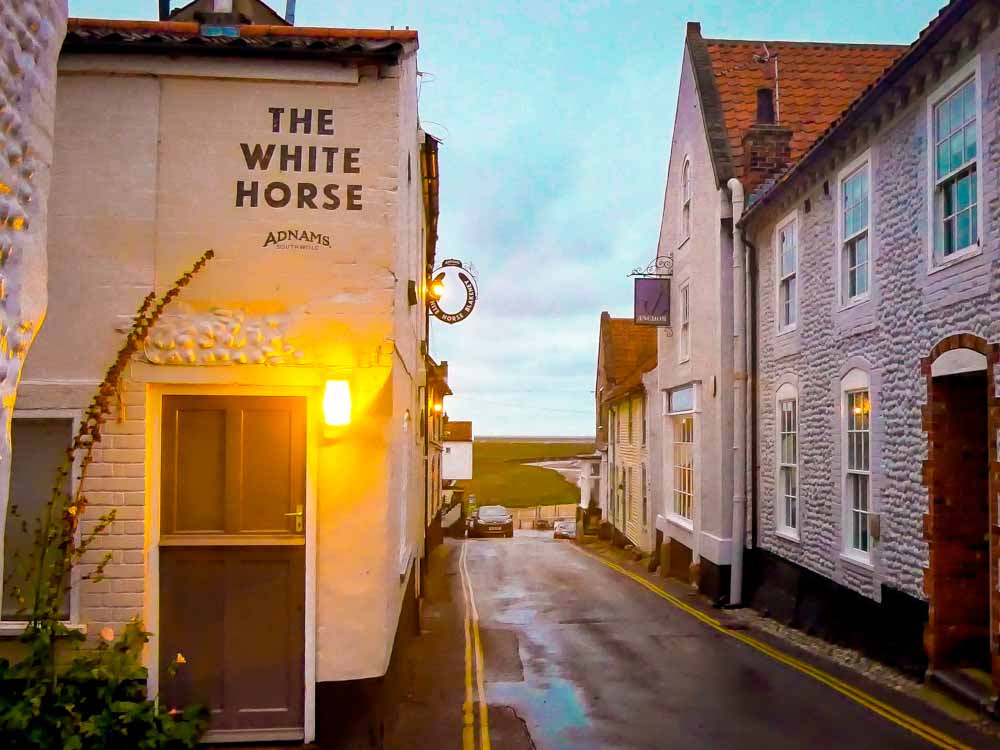 The bustling port town of Wells-next-the-Sea was another unexpected highlight – full of narrow lanes with chic shops and eateries, and a lovely beach lined with huts painted in every colour of the rainbow.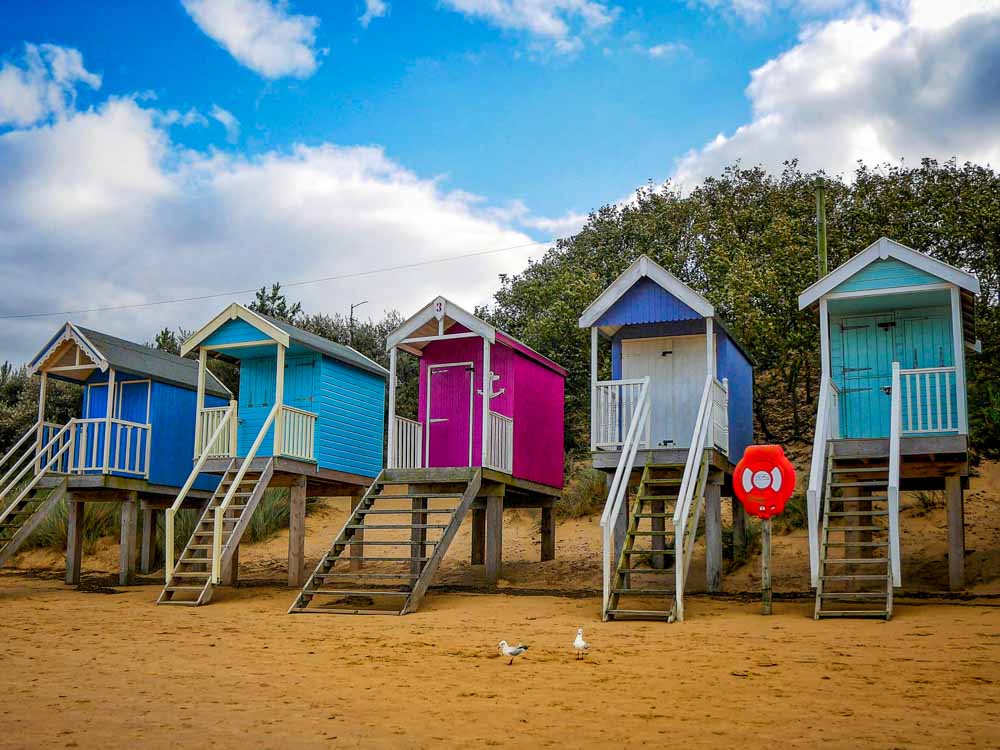 Unexpected Gems
To see how the other half live, detour slightly off the trail and head inland to Holkham Hall & Estate – an elegant 18th-century Palladian style house. This jaw-dropping 25,000-acre estate is home to the 7th Earl of Leicester and is as fine an example of a thriving stately home as you will see in Britain.
Further east you'll walk through the Deep History Coast – a 22-mile stretch of coastline between Weybourne and Cart Gap which is home to some of Europe's most exciting prehistoric archaeological finds.
The most dramatic to date have been the almost complete skeleton of a Steppe Mammoth discovered at West Runton, and the 850,000-year-old footprints of a wandering family group of ancient humans exposed by the pounding waves at Happisburgh.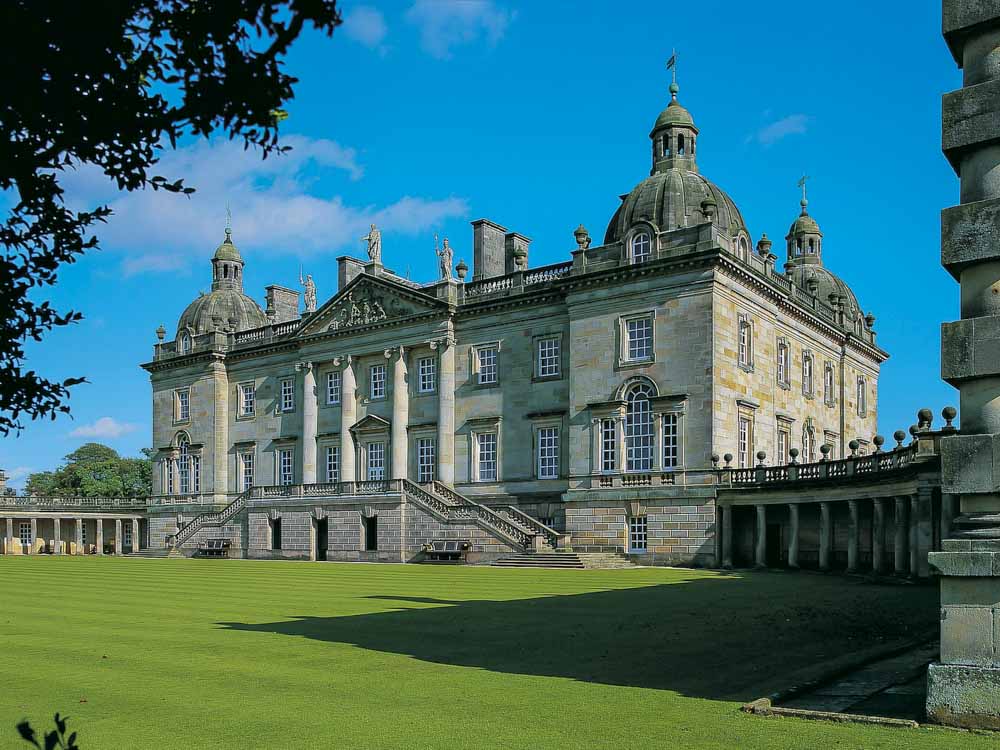 Walk the Peddars Way & Norfolk Coast Path
Whether you'd prefer to walk the Peddars Way and Norfolk Coast Path individually or combine them both into one great adventure, a walking holiday in Norfolk should be firmly on your bucket list.
If the ever-changing scenery and delightful villages aren't enough to tempt you, the excellent standard of accommodation, fantastic food and drink (don't miss trying a Cromer crab sandwich), and world-class historic sites should be.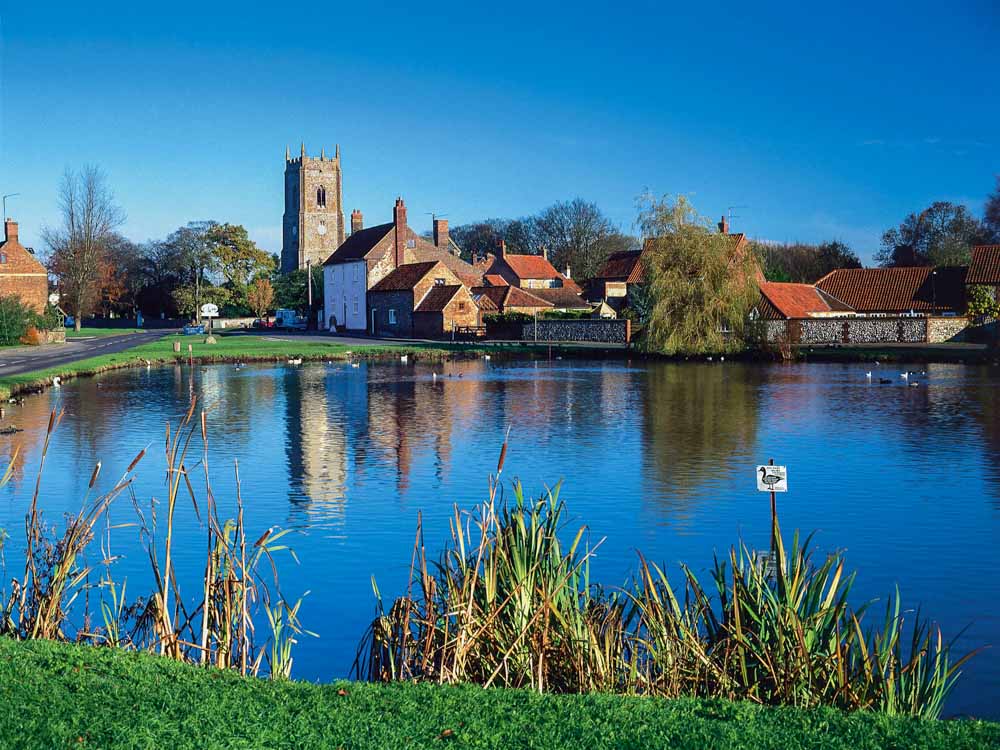 Although the Norfolk Coast Path is almost entirely flat, we rate the entire route as being of moderate difficulty due to the undulating, hilly terrain of the Peddars Way.
If your legs are in need of a break, the excellent Coasthopper bus service runs regularly in both directions and connects with all of the villages from Hunstanton to Cromer on the Norfolk Coast Path.
Absolute Escapes offer self-guided walking holidays on the Peddars Way & Norfolk Coast Path, as well as many of the best hiking trails in the UK & Ireland. Our packages include hand-picked accommodation, baggage transfers, guidebook/map, and personalised information pack.
Scott Smyth
P.S. Send us an enquiry today – we'd love to help you plan a memorable walking holiday under the big skies of Norfolk.