Have you been sucked into the wonderful world of Outlander as much as I have?
I'll get to that soon, but firstly, I had a very happy New Year when I was offered my dream job with Absolute Escapes at the beginning of the year.
As a former tour guide and a proud Scot, I was very excited to be able to translate my passion and knowledge of Scotland into delivering unique travel experiences throughout the country I love.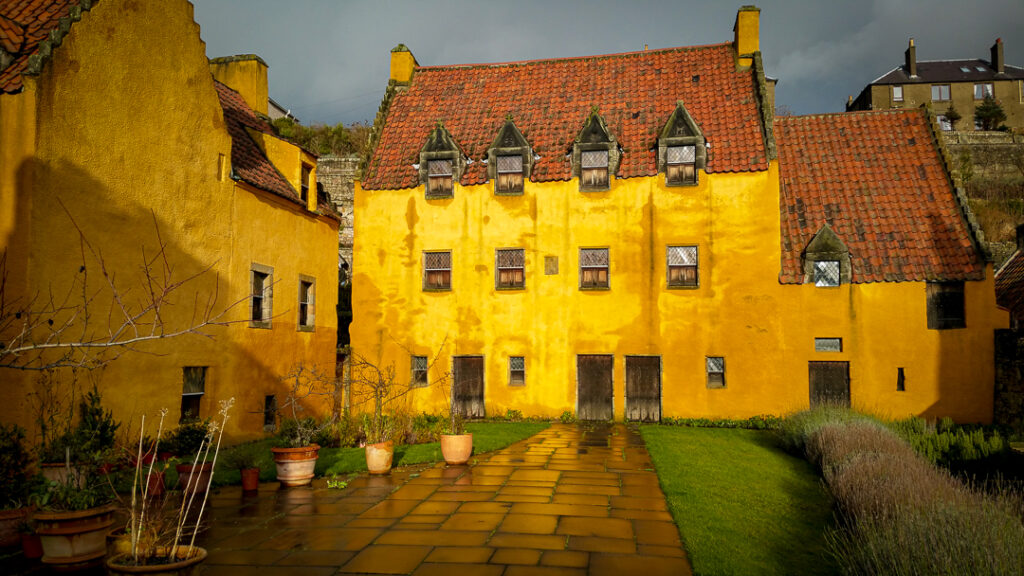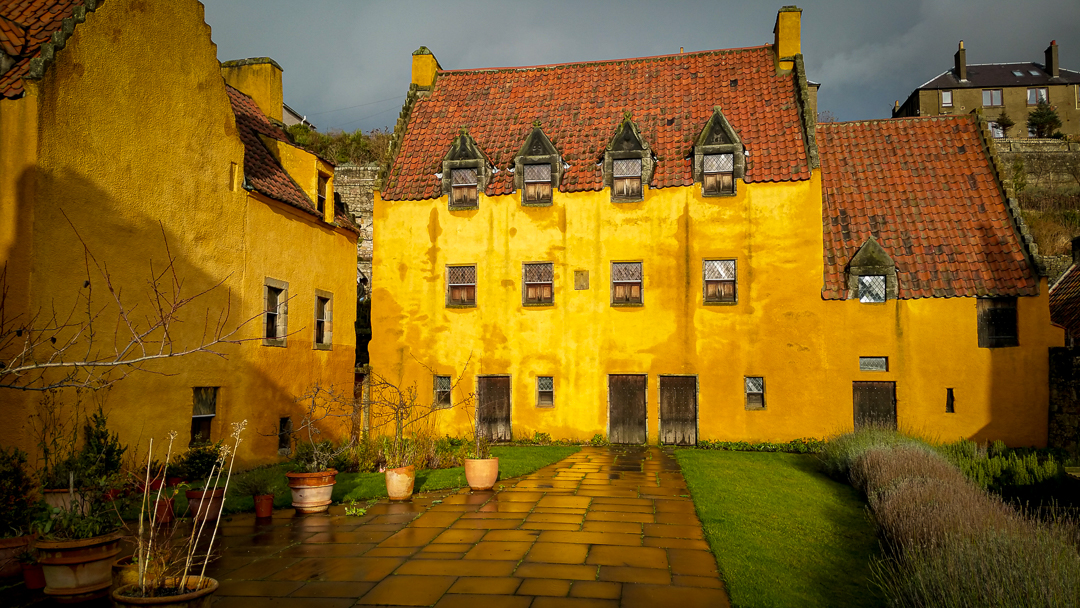 There is a bit of a buzz in the Absolute Escapes office at the moment as we are thrilled to be launching our much-requested Outlander Tour. We are very selective with the accommodation and itineraries we offer, which means that one of the best parts of this job is being able to go and explore this incredible country in the name of 'research'!
As a bit of a history buff, I was delighted to get the opportunity to venture out on a snowy morning in January to visit some of the locations which inspired Diana Gabaldon …
Falkland
The beautiful village of Falkland was, cleverly, chosen to stand in as 1940's Inverness in the TV series. The Covenanter Hotel is where Claire and Frank stay on their honeymoon, and Frank confronts the mysterious Highland figure beside the Bruce Fountain on the right.
The village is also home to a beautiful 16th century Royal Palace – the childhood home of the tragic Mary Queen of Scots.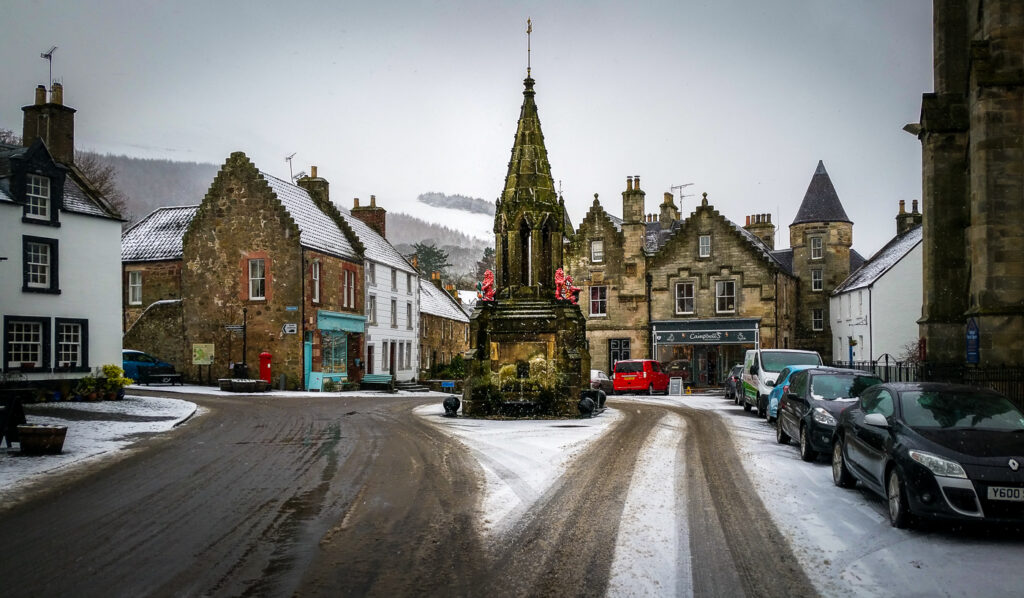 Culross
Culross is home to a stunning 16th century Palace, and the village was used extensively in the filming of Outlander.
The Palace garden stands-in as Claire's herb garden, and the eagle-eyed amongst you may also recognise the historic cobbled streets as the fictional Cranesmuir.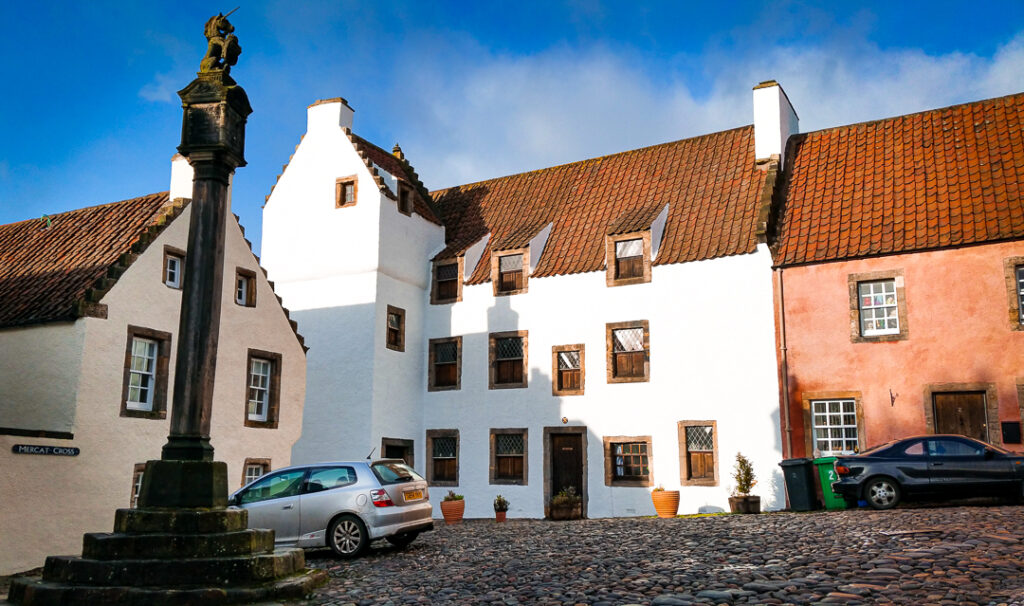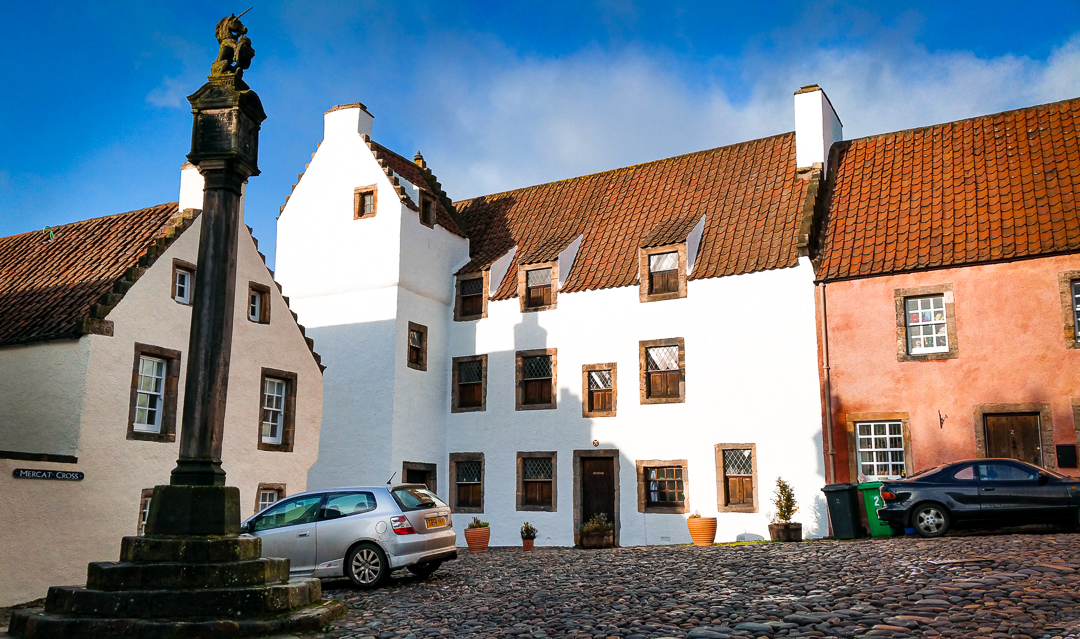 Doune Castle
The castle below will certainly look familiar to fans of the TV series as it stands-in as the fictional Castle Leoch where Claire is held captive by Colum MacKenzie.
This 14th century castle has an incredible history and is a very popular filming location, also featuring in Monty Python and the Holy Grail (Terry Jones voices the audio guide!) and more recently; Game of Thrones.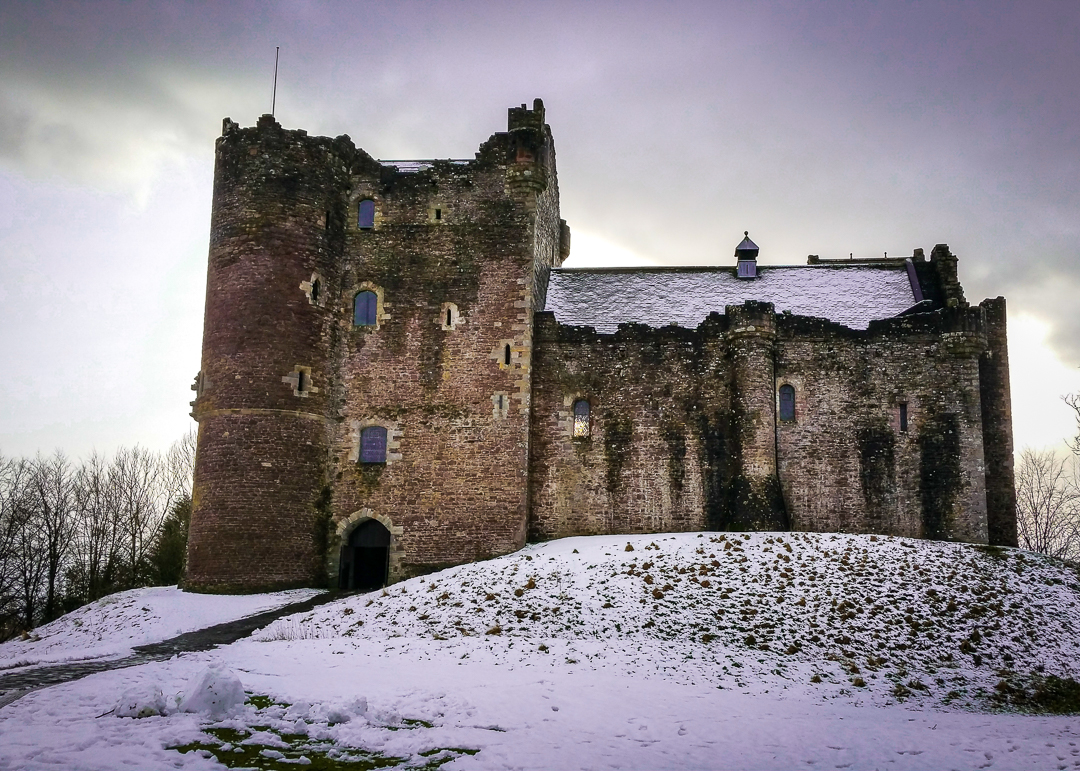 Blackness Castle
Do you recognise the castle courtyard below? It takes the place of Fort William in the TV series and was used in the infamous scene where Black Jack Randall whips Jamie's back to shreds.
The castle has a wonderful setting on the banks of the River Forth and the ramparts offer panoramic views across to the Kingdom of Fife and beyond.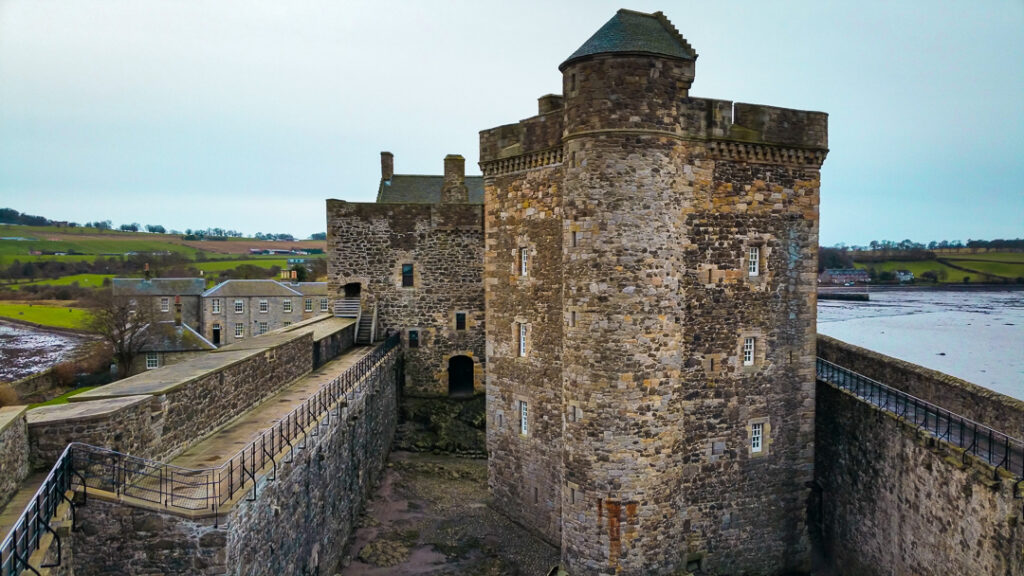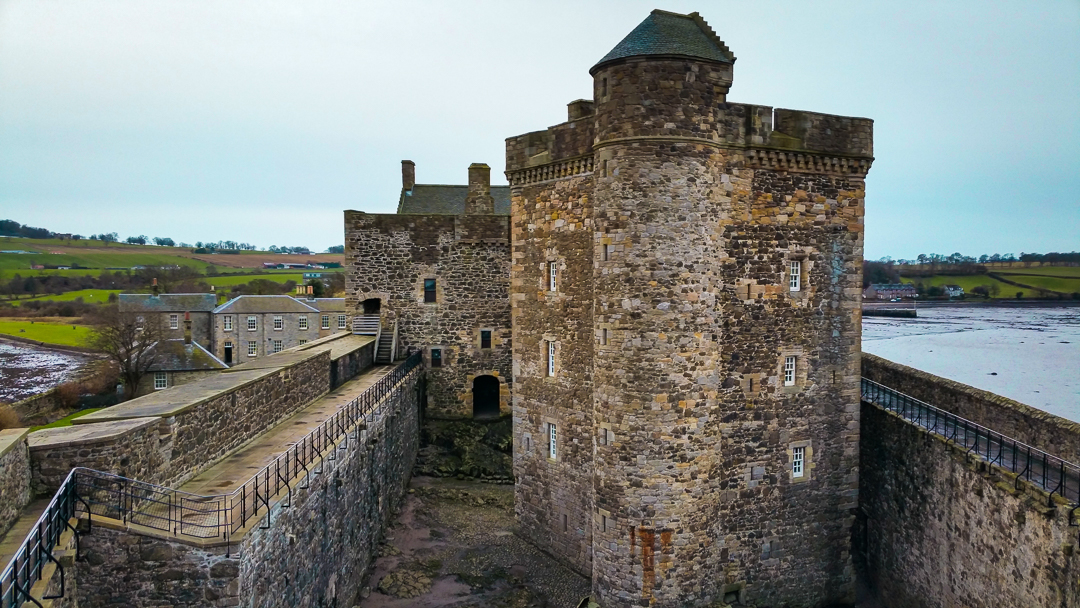 Click here to see our Outlander package, and see how easy it is to make 2016 the year you visit Scotland!
Scott Smyth