When the Royal Marines, Zulu warriors and Maori dancers are all performing the Charleston together on a Saturday night it can only mean one thing – the Edinburgh Military Tattoo.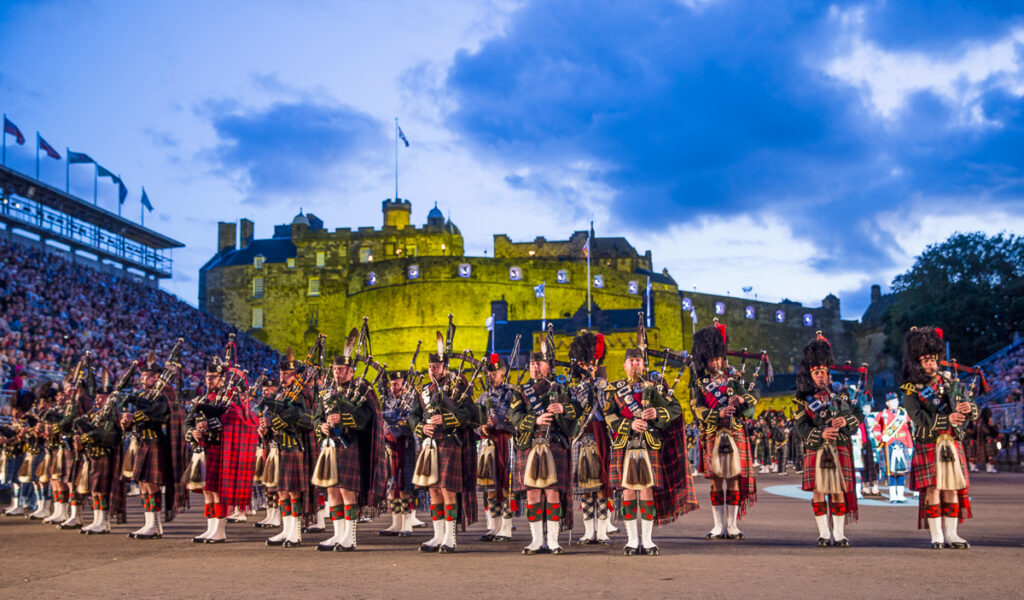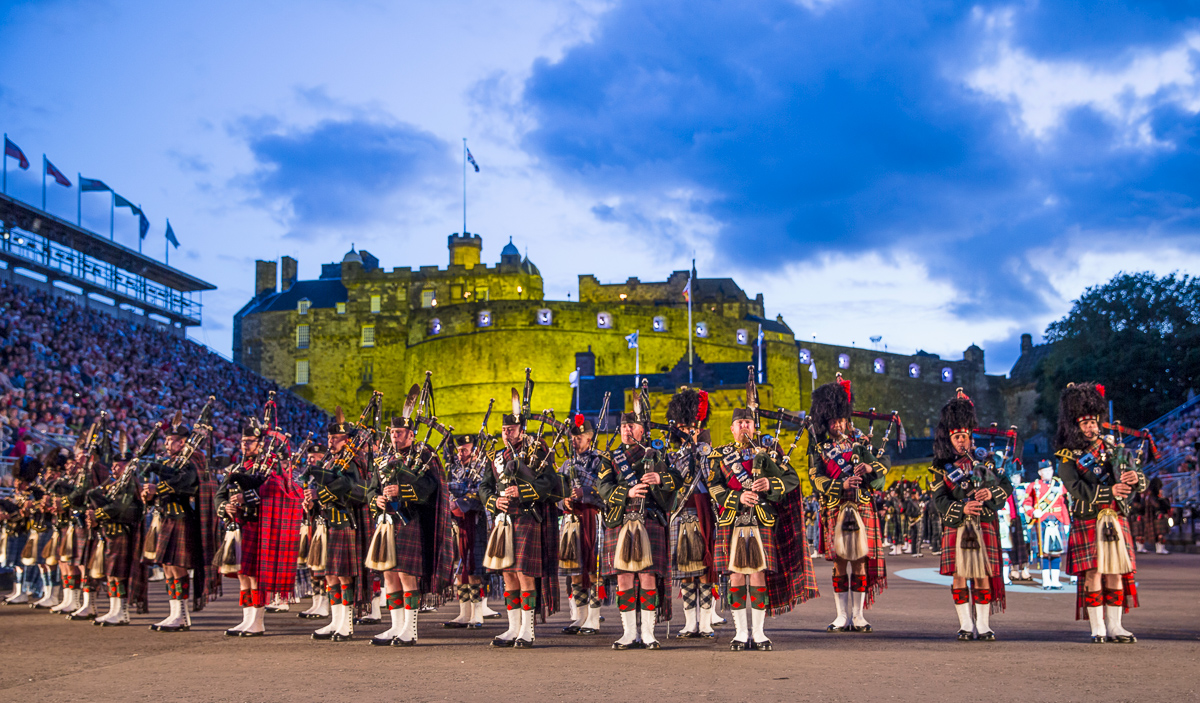 As you are queueing to get onto the Esplanade, there is a great buzz of excitement and anxiety from everyone around you and this continues as you enter the Esplanade. You are assisted by the very helpful ushers and shown to your seat. There are cushions on sale for £1 but these looked like very small hard swimming floats, so I was grateful of the cushion I had stuffed in my bag.
You need to take five things with you to the tattoo; your ticket, a rain jacket, a camera, a cushion and family/friends. This meant I was guaranteed entry, didn't feel cold or get wet, I didn't get a numb bum and could share such a lovely night with my family and friends.
The commentary which runs throughout the show is brilliant and after a brief background of how Scotland is linked with each country performing, each musician or dancer is then introduced.
Each of the performances was incredible and were complemented by a relevant backdrop which was projected onto Edinburgh Castle. These included a Maori Warrior's war-painted face, the Maltese flag and a beautiful curtain of floating poppies.
The whole night ran like clockwork even down to the rain holding off until the very last firework went bang. Each of the performers line up and the 8,600 spectators are invited to join in the party, during which performers and spectators linked arms and ended the party in true Scottish fashion by singing Auld Lang Syne.
At the very end of the Tattoo, you are drawn by a spotlight to Edinburgh Castle, where the whole Esplanade watches in silence and in the distance a lone piper plays and the evening draws to a close.
Whilst I sat in my 99p poncho, on my red couch cushion and listened to the beautiful sound of bagpipes, I felt extremely proud to be Scottish and extremely lucky that I would be able to say I had attended the Edinburgh Military Tattoo.
Danielle Crow